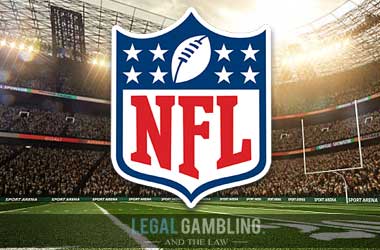 And then there were 4. Just 4 teams remain in pursuit of the Lombardi Trophy, and there are just 3 games left for us fans (4 including the Pro Bowl, if you're into that sort of thing).
The NFC and AFC Championships go down Sunday for a trip to Atlanta.
Lets take a look at some news from around the league and an injury report for the 4 semifinalists.
Divisional Round Storylines
AFC
The much maligned Chiefs defense came to play and shut down Andrew Luck and the Colts offense in the freezing temperatures for a dominant 31-13 win. RB Damien Williams carried the load offensively for the Chiefs (30 touches/154 yds/1 TD) as Pat Mahomes, Darrel Williams and Tyreek Hill found the endzone on the ground as well.
The Patriots jumped on the Chargers early, outscoring them 35-7 in the first half and coasting to a 41-28 win. Sony Michel lead the Patriots ground attack with 129 yards and 3 touchdowns as Tom Brady nickel and dimed the Chargers soft zone defense to the tune of 343 yards and a TD.
NFC
The Los Angeles Rams put much of their criticisms to rest, dominating both line of scrimmages as C.J. Anderson and Todd Gurley (39 carries, 238 yards, 3 TDs combined) ran roughshod behind a dominant offensive line performance and their defensive front shut down the Cowboys dynamic run game, holding them to just 22 carries for 50 yards and 2 TDs (2.3 YPC). The Cowboys made a late push, but ultimately fell 30-22.
The Eagles jumped out to a quick 14-0 lead after intercepting Drew Brees on the first play of the game, and appeared to be in complete control until a Nick Foles interception part way through the 2nd quarter and a dominant 18 play, 92 yard drive that ate up almost 12 minutes to open the 3rd quarter. The Saints missed a field goal to ice the game with around 3 minutes to go, and the Eagles appeared ready to continue their postseason magic until a rare Alshon Jeffery led to a game ending interception to give the Saints a 20-14 win.
Pro Bowl Staffs
The Cowboys and Chargers coaching staffs have been announced as the coaches for the 2019 Pro Bowl in Orlando, FL. Both teams were bounced from the playoffs this past weekend in the Divisional Round, but this announcement serves as an interesting consolation prize.
Oklahoma 2-Sport Phenom To NFL
Oklahoma QB Kyler Murray has had a huge year. He was drafted in the first round of the MLB Draft by the Oakland A's, and it looked like his future would be in center field for the A's. However, Murray stated his love of football, and wanted the A's to allow him to compete for the starting QB position at Oklahoma.
After Murray won the starting job, he went on a tear, throwing for 4,361 yards, 42 TDs, and 7 INTs as well as rushing for 1001 yards and another 12 TDs on his way to winning the Heisman Trophy. After much delay and deliberation, Murray has officially entered his name into the NFL Draft on the final possible day, and there is a real possibility he is the first quarterback off the board come April.
ESPN
Coaching Carousel
The newly announced head coaches, 6 in total thus far, have pieced together their coaching staffs over the week or so since their hirings, and some look better than others.
Arizona Cardinals
Head Coach – Kliff Kingsbury (former HC at Texas Tech)
Offensive Coordinator – OPEN (Steve Sarkisian and John DeFilippo rumored)
Defensive Coordinator – Vance Joseph (former HC of DEN)
Cleveland Browns
Head Coach – Freddie Kitchens (former OC of CLE)
Offensive Coordinator – Todd Monken (former OC of TB)
Defensive Coordinator – Steve Wilks (former HC of ARI)
Denver Broncos
Head Coach – Vic Fangio
Offensive Coordinator – OPEN (Rich Scangarello rumored)
Defensive Coordinator – OPEN (Fangio may handle role)
Green Bay Packers
Head Coach – Matt LaFleur
Offensive Coordinator – Nathaniel Hackett (former OC of JAX)
Defensive Coordinator – Mike Pettine (retained)
New York Jets
Head Coach – Adam Gase
Offensive Coordinator – OPEN (Dowell Loggains rumored)
Defensive Coordinator – Gregg Williams rumord (former DC/HC of CLE)
Tampa Bay Buccaneers
Head Coach – Bruce Arians
Offensive Coordinator – OPEN (Arians may handle role)
Defensive Coordinator – Todd Bowles (former HC of NYJ)
Other Moves
Chuck Pagano – Chicago DC
Dirk Koetter – Atlanta OC
Mike Munchak – Denver OL
Gary Kubiak – Minnesota offensive assistant
For the remaining two vacancies, their positions seem to be filled with the rumour of Patriots assistant Defensive Coordinator and Linebackers coach Brian Flores reportedly taking the Miami Dolphins job and Rams quarterbacks coach Zac Taylor rumoured to be the next Cincinnati Bengals head coach. These announcements cannot be made until their respective teams (Patriots and Rams) are bounced from the NFL Playoffs.
Injury Report
Kansas City
LB Dorian O'Daniel (calf)- questionable
RB Spencer Ware (hamstring)- questionable
S Eric Berry (heel) – questionable
Los Angeles Rams
None
New England Patriots
EDGE Deatrich Wise (ankle) – questionable
New Orleans Saints
DT Sheldon Rankins (Achilles) – out
G Andrus Peat (hand) – questionable
Lot of excitement this past weekend, with both NFC contests hotly contested and some dominant performances from the AFC top seeds. Check back Thursday for an updated injury report, some nuggets from around the league, and a little preview of the upcoming conference championships. Cheers!