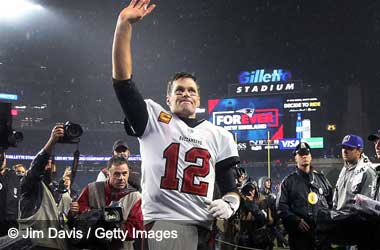 Summary
Tom Brady confirmed he has decided to retire for good this time
Brady announced his second retirement exactly one year after his first retirement
Ex-Wife Gisele Bundchen responds to Brady's retirement
When Tom Brady announced his retirement in Feb 2022, there was a massive outpouring of support and well-wishes from NFL fans around the world.
A few months later, Brady changed his mind and came out of retirement to play another season for the Tampa Bay Buccaneers.
Brady Retires For The Second Time
One year later, Brady has decided that it is time for him to walk away from the sport after not making it to Super Bowl LVII and this time for good! The 45 year old who is the most successful QB in NFL history and the only player to win 7 Super Bowls took to social media to inform his fans that he decided to call it a day for good!
In a social media post, Brady said
I know the process was a pretty big deal last time, so when I woke up this morning, I figured I'd just press record and let you guys know first. I won't be long-winded. You only get one super emotional retirement essay, and I used mine up last year, so really thank you guys so much to every single one of you for supporting me
Brady went on to say
My family, my friends, my teammates, my competitors – I could go on for ever, there's too many. Thank you guys for allowing me to live my absolute dream. I wouldn't change a thing. Love you all.
Truly grateful on this day. Thank you 🙏🏻❤️ pic.twitter.com/j2s2sezvSS

— Tom Brady (@TomBrady) February 1, 2023
Ex-Wife Gisele Bundchen Responds to Brady's Retirement
When Brady decided to retire in 2022, he told his fans that his decision was made because he wanted to spend more time with his family. Brady at the time was married to super model Gisele Bundchen.
When Brady decided to unretired and play another season, social media was abuzz that Bundchen wasn't happy with the decision. It wasn't long before they split and divorce proceedings were initiated.
Bundchen who was married to Brady for 13 years, responded to his second retirement and said she took to Instagram and wished her ex-husband 'only wonderful things in this new chapter of your life' and finished with a prayer emoji!
The NFL also paid tribute to Brady and tweeted 'The greatest ever'!