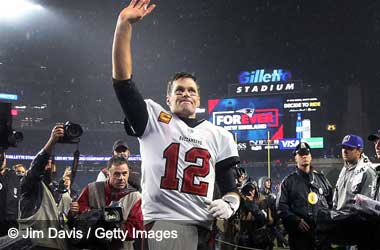 Summary
Tom Brady retired from the NFL on Feb 1
Brady not happy at Tampa Bay Rumours Suggest Tom Brady Called Time As He Was Unhappy At Buccaneers
Buccaneers head coach dismisses rumours as rubbish
Tom Brady, the greatest quarter back in NFL history surprised his fans on Feb 1 when he took to social media to announce his retirement. The 44 year old who played 22 seasons in the NFL always evaded the retirement question and told his fans that he was capable of playing till he was in his 50s.
His sudden retirement surprised not only his fans but also the Tampa Bay Buccaneers whom he played with for the last two seasons of his career, leading them to a Super Bowl win in his first season with them.
When Brady announced his retirement on social media, he said that he wanted to spend more time with his family and concentrate on other business interests. Most people bought into that explanation because Brady has said that before. However, rumours are now floating around that Brady decided to not play anymore as he was unhappy with the Buccaneers.
Brady spent most of his career playing for the New England Patriots and had a great relationship with head coach Bill Belichick. Brady made it clear in the past that he planned on finishing his NFL career with the Patriots but when things soured between him and Belichick, he left the Patriots and switched over to the Buccaneers.
The Buccaneers won the Super Bowl last season with Brady playing a key role. He looked like he had a good relationship with Buccaneers head coach Bruce Arians but rumours suggest that all was not well between the two and it played a big factor in Brady deciding to call time on his career.
Bruce Arians Dismissed Absurd Rumours
Before Brady announced his retirement, Arians said that he expected Brady to play one more season with the Buccaneers as he had not given him any indication of wanting to retire. It turned out Arians was wrong about Brady and it shows that the line of communication between the two wasn't as clear as it should have been.
Arians has dismissed the rumours floating around that he and Brady had problems and that Brady retired because he was not comfortable with the Buccaneers. Tom Brady is yet to comment on any of these rumours so far!