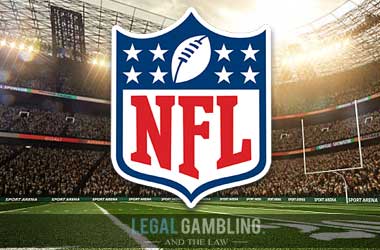 Week 5 is in the books and we had some excellent entertainment on Sunday.
We've got some storylines from the weekend and some injuries were tracking moving forward throughout the week. Lets dive in:
For the first time in the Super Bowl era, rookie starting quarterbacks went a collective 4-0 in the same week. #1 overall pick Baker Mayfield continued his impressive play with an overtime win over rival Baltimore at home. Sam Darnold, taken 3rd by the Jets, was shaky, but threw 3 TDs in a rout of the Denver Broncos.
Buffalo Bills 7th overall pick Josh Allen only threw the ball 19 times, and threw for just 82 yards, but did enough to lead the Bills to a 13-12 win over Tennessee.
10th overall pick Josh Rosen played well in a 28-18 divisional win over San Francisco. 32nd overall pick Lamar Jackson is yet to start a game, and may have to wait a while due to Joe Flacco's improved 2018 play, but has been involved in Baltimore's offense with a few package plays.
All in all, the QB landscape of the NFL future appears to be in good hands.
Ironman Ajayi
Jay Ajayi vocalized his disappointment in the Eagles playcalling against the Vikings, wishing the Eagles had run the ball more. The Eagles running backs had just 12 carries, but averaged 4.6 yards per carry.
Monday, news came out that Ajayi played against the Vikings on a torn ACL, and has been placed on IR. Major respect to Ajayi for playing hobbled, succeeding when asked to carry the ball, and asking for the Eagles to pound the rock more.
Beef In The Big Apple
It's no secret that there are issues with the Giants passing game, and Odell Beckham Jr. has been pressed over and over again on his thought about the teams problems. Odell is not going to throw his quarterback under the bus, but you can tell from his comments that he is not happy.
When asked if Eli Manning was holding back the Giants, Beckham stated,
I don't know… I'm cool catching shallow [routes] and trying to take it to the house. But I'm, you know, I want to go over the top of somebody. I feel like I'm being out-schemed, and then I also don't have a chance to, like, do something where I've got to take a slant and go 60. And not to say that's not fun, but it's like I want some easy touchdowns too. I watch everybody across the league. All the top receivers get the ball the way that they, you know, should. And if they don't, they say something about it.
Doesn't sound like he's defending Eli if you ask me…
Uncharted Territory
As the all time leading scorer of a franchise as storied as the Green Bay Packers, Mason Crosby has been the definition of consistency for the kicker position. Sunday was a day to forget, however, as Crosby missed 5 total kicks (4 FGs, 1 XP) in the Packers 31-23 loss to the Detroit Lions.
Crosby was as surprised as anyone, saying,
I've done this a long time and I've never had a game like that. This is uncharted territory
It's obvious something was just off Sunday, and I would think Crosby and the Packers special teams unit will do everything to get it right.
Gano Game Winner
Carolina Panthers kicker Graham Gano hit a game winner to knock of the New York Giants on Sunday. Gano's kick was a 63 yarder, and looked like it would have been good from 66+.
Highlight Heaven
The 63 yarder ties the NFL record for longest game winning field goal (Tom Dempsey, 1970) and is a yard shy of the NFL record owned by Matt Prater (2013). The only other kickers to have a make of 63 yards are Jason Elam (1998), Sebastian Janikowski (2011), and David Akers (2012).
Early Injury Trackers
CLE WR Rashard Higgins (knee) – questionable
DEN CB Adam Jones (leg) – questionable
KC G Laurent Duvernay-Tardif (lower leg) – out
KC EDGE Justin Houston (hamstring) – doubtful
LAR WR Brandin Cooks (concussion) – questionable
LAR WR Cooper Kupp (concussion) – questionable
NYG RB Saquon Barkley (back) – questionable
NYJ CB Buster Skring (concussion) – questionable
MIA OT Laremy Tunsil (concussion) – questionable
MIN OT Riley Reiff (foot) – questionable
PHI RB Jay Ajayi (knee) – placed on IR
SF RB Matt Breida (ankle) – doubtful
TEN OT Taylor Lewan (foot) – questionable
Theres our early week look at the past weekends action. Thursday we'll have an updated injury report, some more hot stories, MVP ladder, and the Hot Seat watch.