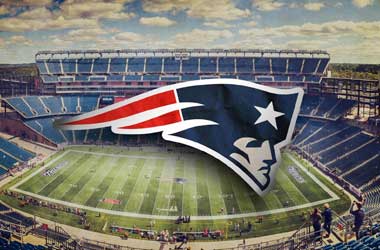 The New England Patriots did not have a very impressive season and were written off by NFL fans including some of their own supporters. However, they put up an impressive display against the Los Angeles Chargers to win 41-28 and book themselves a place at the AFC Championship Game on Jan 21.
This will be the eight consecutive appearances for the Patriots at an AFC Championship Game. They take on the Kansas City Chiefs at the Arrowhead Stadium in hostile territory as the Chiefs will be playing at home and are the favourites to win.
The Chargers were heavy favourites against the Patriots but all of that went out of the window very quickly as the Patriots came out firing.
They put on a tremendous display during the first half of the game scoring 35 points to the Chargers 7. The Chargers did find their feet in the second half restricting the Patriots to just 6 points while they scored 21 but it wasn't enough in the end.
The Patriots caught the Chargers off-guard in the first half with their aggressive play and it did the trick. Based on the ESPN's Football Power Index, the Patriots have a 15 percent chance of winning the Super Bowl when compared to the four remaining teams, making them the underdogs.
Boston Herald
Patriots Okay To Play With The Underdog Tag
The Patriots have received a lot of flak this season and some of it has been directed at the aging quarterback Tom Brady. However, that isn't going to slowdown Brady who admits that he is aware that the Patriots have many doubters who think the team sucks and that they cannot win any games.
Many of the players from the Patriots are okay to roll with the underdog tag as there is less pressure on the team and it spurs them on to prove that they do have what it takes to go all the way.
In a statement, wide receiver Phillip Dorsett said
Tom said it, so I can comment on it. Yeah, everybody does think we suck. Everybody thinks we don't have enough. But the only thing that matters is what we think in this room and we believe. When you have a whole group of guys that believes, it can be a special thing. So we have to keep playing, keep going hard