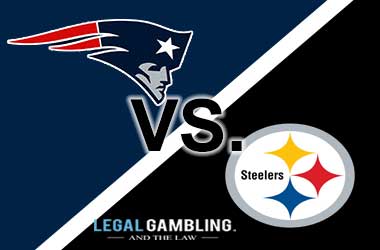 AFC bluebloods face off to headline the late slate of games on Sunday. The Patriots lead the all time series 16-15, and have won the last 5 dating back to 2013.
The Patriots lost 34-33 to the Dolphins on a last second lateral play. In week 12, they beat the Jets 27-13, and beat the Vikings 24-10 in week 13.
The Steelers have dropped 3 straight, most recently in a 24-21 loss to the Raiders. In week 12, they lost 24-17 to the Broncos, and lost 33-30 to the Chargers in week 13.
The Patriots are 2 point favourites with an O/U of 52 at Bovada.
New England Patriots
The Patriots have uncharacteristically dropped 2 of their last 4, but are playing for a first round bye over the remaining 3 games. Tom Brady has thrown for 3700 yards, 23 TDs, and 8 INTs on the year while completing 65.6% of his passes and averaging 7.8 YPA.
Brady has done a masterful job of spreading the ball around, with James White (76/674/6), Julian Edelman (56/621/4), Rob Gronkowski (43/637/3), and Josh Gordon (39/701/3) all providing major contributions. Sony Michel is their lead back, rushing for 706 yards and 5 TDs on 164 carries while James White has added in the run game with 80 carries for 342 yards and 4 TDs.
The Patriots defense ranks 12 in scoring with 22.5 PPG allowed. Their pass defense ranks in the bottom quarter of the league, allowing 259.5 yards per game and 26 TDs, while their pass rush ranks near the bottom of the league with 24 sacks. Their run defense ranks average with 113 yards per game and 7 TDs allowed. New England has forced 20 turnovers and owns a +6 turnover differential.
Injuries and Inactive Watch
No Significant Injuries
Pittsburgh Steelers
The Steelers are still in control of their division, but face a tough matchup to hold on to their playoff spot this week. Ben Roethlisberger has thrown for 4227 yards, 28 TDs and 13 INTs while completing 67% of his passes and averaging 7.7 YPA. JuJu Smith-Schuster and Antonio Brown have accounted for 177 receptions together (91 and 86 respectively) while Smith-Schuster has 1234 yards and 6 TDs and Brown has 1063 yards and 12 TDs. Vance McDonald has 44 receptions for 509 yards and 3 TDs as well. The Steelers are now employing a combination of Stevan Ridley and Jaylen Samuels (73 touches, 255 yards, 3 TD combined) in the backfield with James Conner doubtful to play.
The Steelers scoring defense ranks average with 23.5 PPG allowed. Their pass defense ranks just outside the top 10 with 233.9 yards per game and 25 TDs allowed, while their pass rush ranks 1st with 45 sacks. Their run defense ranks just outside the top 5, allowing 96.9 yards per game and 10 TDs. Pittsburghs defense has forced just 13 turnovers, and owns a turnover differential of -8.
Injuries and Inactive Watch
QB Ben Roethlisberger (ribs) – questionable, RB James Conner (ankle) – doubtful, OT Marcus Gilbert (knee) – questionable
Predictions
The Patriots-Steelers matchups are always highly emotional and and high scoring, which makes this a must watch as both teams are playing with a lot to lose. The Patriots offense has found a lot of success against the Steelers in the past, but this is also the best Steelers defense in the past several year. However, their coverage does not have the bodies to shut down all the weapons the Pats have, and Rob Gronkowski could have a field day over the middle and James White could be lethal out of the backfield as the Steelers linebackers and safeties struggle in coverage.
On the other side, the Steelers should put up a lot of points as well. The Patriots have some good cover corners, but no one that should scare JuJu and AB. The Patriots also lack pass rushers to knock Big Ben off his spot, which does not bode well. The Patriots have dominated this series as of late, but the Steelers are at home and also more desperate, which gives makes it easier to jump on the homedog.
Final Pick: Steelers (+2)