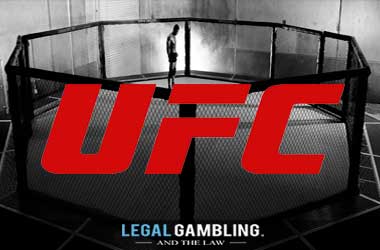 The UFC returns to the T-Mobile Arena facility in Paradise, Nevada on July 08 for UFC 290.
Fans are looking forward to this pay per view card which features two UFC title fights in the featherweight and flyweight divisions.
UFC 290 will be headlined by the featherweight GOAT and champ Alexander 'the Great' Volkanovski who will defend his belt against interim champ Yair Rodríguez.
When Volkanovski decided to step up to lightweight and fight champ Islam Makhachev, the UFC decided to schedule an interim title fight between Yair Rodríguez and Josh Emmett in Australia.
Yair ended up winning that fight in dominant fashion and will now look to see if he can cause a major upset and beat Alexander Volkanovski. This Main Event fight will go 5 rounds and will be the most anticipated fight at UFC 290.
The co-Main Event will be headlined by the flyweight champion Brandon Moreno who will fight Alexandre Pantoja who has two wins over Moreno when he wasn't the champion. Apart from these two title fights, the UFC has stacked this card which features a number of exciting fights including former middleweight champ Robert Whittaker vs. Dricus Du Plessis, Jalin Turner vs. Dan Hooker and a banger between Robbie Lawler vs. Niko Price.
Best Sports Betting Sites for UFC 289
If you are looking to bet on UFC 290 or any other UFC events in the future, go ahead and register an account at any of our featured betting sites below.
UFC 289 – what happened?
UFC 289 took place at the Rogers Arena in Vancouver, British Columbia, Canada. The card was headlined by the GOAT Amanda Nunes who took on Irene Aldana who stepped in on short notice as a replacement opponent for Juliana Pena. Aldana went in as an underdog but a lot of fans expected her to give Nunes a tough fight because of her great stand-up skills.
The fight turned out to be a disaster for Aldana as she let the pressure of fighting in a Main Event get the better of her. It turned out to be a one sided fight from start to finish much to the disappointment of the fans and Nunes ended up winning by decision.
After the fight, Nunes decided to retire and left both her bantamweight and featherweight belts in the Octagon along with her gloves. She walked away from the sport as the undisputed GOAT in women's MMA. Aldana apologized to her fans after the fight for not showing up when it mattered and promised to bounce back!
The co-Main event was one of the most anticipated fights at UFC 289 between Charles Oliveira and Beneil Dariush as the winner was most likely in line for a title shot against champ Islam Makachev. Fans expected a close fight but it turned out to be pretty one sided as Oliveira imposed his game plan on Dariush and ended up finishing the fight in the first round!
Oliveira's strong performance will make it difficult for UFC President Dana White to deny him of a title shot next!
* Odds have been provided by Everygame and are accurate of July 07, 2023
Main Event Breakdown: UFC Featherweight Championship
The champ Alexander Volkanovski has dominated and wiped out the featherweight division firmly establishing himself as the GOAT. Volkanovski has taken out some of the biggest names in the division including former champs Jose Aldo, Max Holloway, the Korean Zombie and Brian Ortega.
Volkanovski decided to move up to lightweight and challenge Islam Makhachev because he felt that there was no strong contender motivating him to defend his belt at featherweight. Volkanovski put on a great fight against Makhachev but ended up losing by decision.
He will come back to his weightclass to fight interim champ Yair Rodríguez who has shown that he is indeed a worthy opponent for Volkanovski. This is going to be another stiff test for the Volkanovski as Yair's style is hard to replicate in training as he is one of the most unique and accomplished strikers at featherweight.
Volkanovski is likely to have an edge over Yair on the ground as Volkanovski has shown that he is a world class wrestler. Yair comes into this fight extremely motivated to show the world that he can upset the GOAT and become the new featherweight champ!
Alexander Volkanovski (c) (25 – 2 – 0)
Odds to win: -390 (1.25)
There are no surprises with the bookmakers as the champ goes in as a huge betting favorite. Alexander Volkanovski has proven time and again at featherweight that he is just in another class of his own and will go into this fight full of confidence even though he is coming off a loss in the lightweight division.
Volkanovski has been so dominant because he comes in with a brilliant game plan that allows him to exploit any weakness of his opponent. The Australian champ will not take Yair Rodríguez lightly as he knows how dangerous he can be, especially on the feet.
Volkanovski is likely to strike with Yair to see if he can beat him on the feet but if he finds that hard to do, he will use his wrestling to take him down and see if he can finish him. If Volkanovski can pull Yair into the championship rounds, we feel that this fight will definitely favour the champ and he will come out with his hand raised yet again!
Yair Rodríguez (ic) (16 – 3 – 0)
Odds to win: +280 (3.85)
The Mexican interim champ goes into this fight as a huge betting underdog and that won't bother him a bit as he relishes the opportunity to be the underdog and silence his critics. His performance against Emmett to win the interim championship was more than impressive.
Fans got to see just how good Yair's striking was in the interim fight as he has improved his striking significantly in his last couple of fights. Yair will know that Volkanovski will look to take him down and would have trained extensively to stop the takedown and also to be able to handle himself on the ground.
Yair showed in the Emmett fight that he likes to be offensive when he is on his back and is not willing to just lie down and wait for the round to finish. Will his ground game holdup against the experienced Volkanovski? This could be the deciding factor in who wins the fight!
Prediction: It is hard to bet against the champ who is the heavy betting favorite but we are going to put our money on Yair to cause one of the biggest upsets at featherweight at UFC 290!
Co-Main Event: Flyweight Championship
Brandon Moreno is a fan favorite with US bettors and others as the flyweight champ has shown that he will fight anyone at any time. The Mexican star will now have to face his old nemesis in Alexandre Pantoja who has two wins over the champ.
A lot of casual UFC fans are unaware of Pantoja and what he has accomplished in the flyweight division. Pantoja beat Moreno for the first time in 2016 when both of them were part of the 'Ultimate Fighter'. Pantoja ended up submitting Moreno and showed that his ground game was far superior.
Moreno got a chance to avenge his loss in 2018 when they fought in Chile. Pantoja could not finish Moreno in the second fight but once again showed that he was the better fighter and won a one-sided contest which the judges scored 30–26, 30–26 and 29–27.
Moreno will face his toughest test at UFC 290 when he takes on Pantoja in a 5 round fight that could end up favouring the champ as he has a lot more experience now in 5 round fights that Pantoja.
It's been nearly 5 years since these two last fought and both of them are completely different fighters now, especially Moreno who has grown significantly with his fight IQ and striking since becoming the champ.
Brandon Moreno (c) (21 – 6 – 2)
Odds to win: -200 (1.50)
Moreno knows that he will be tested on the feet and on the ground and his key to victory will be in the extent of his preparation and game plan. Moreno cannot afford to take risks on the feet and eat strikes as Pantoja has a lot of power in punches.
The champ will have to use his wrestling to see if he can get Pantoja on the ground, wear him down and see if he can submit him in the championship rounds.
Alexandre Pantoja (25 – 5 – 0)
Odds to win: +160 (2.60)
Pantoja will go into this fight full of confidence as he believes he can beat the champ both on the feet and on the ground. Pantoja has great submission skills but also knows that Moreno's ground game has improved significantly.
His best chance of winning is in the early rounds by catching Moreno with a surprise shot, knocking him down and then submitting him.
Prediction: We expect the champ to avenge his two losses to Pantoja and win this fight by decision.