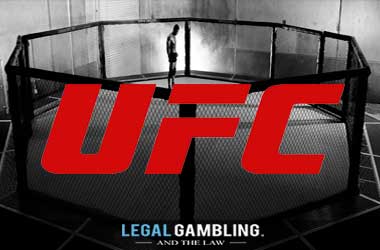 Canadian sports betting fans are thrilled to see the UFC return after a 3 year hiatus brought on by the COVID-19 pandemic. The UFC over the years has ensured that Canadian fans end up getting atleast one Fight Night card a year. The UFC has decided to give Canadian fans a pay per view card with UFC 289 set to take place at the Rogers Arena in Vancouver, British Columbia.
UFC 289 will be headlined by a bantamweight fight in the women's division as champ Amanda Nunes will defend her belt against Irene Aldana. When the UFC announced the Main Event for UFC 289, Nunes was set to fight former champ Juliana Pena. When Pena decided to pull out due to an injury, the UFC managed to keep Nunes on the card by getting Aldana to step in for a title shot.
There will only be one championship fight at UFC 289 as the co-main event will be a three round fight between former UFC lightweight champ Charles Oliveira and Beneil Dariush. There is a strong possibility that the winner of this fight could end up fighting UFC lightweight champ Islam Makhachev for the belt later on in the year in Abu Dhabi.
Some of the other exciting fights on UFC 289 include Dan Ige vs. Nate Landwehr; Marc-André Barriault vs. Eryk Anders and Nassourdine Imavov vs. Chris Curtis.
Best Sports Betting Sites for UFC 289
MMA fans who are looking to bet on UFC 289 can register at any of our recommended sports betting sites as they offer great coverage of UFC events. Sign-up today at any of our featured sportsbooks to get an attractive welcome bonus and place your bets on UFC 289!
UFC 288 – what happened?
The Main Event at UFC 288 saw bantamweight champ Aljamain Sterling defend his belt against former champ Henry 'Triple C' Cejudo. This fight was said to be the toughest challenge that the champ had faced till date as Cejudo never lost his bantamweight belt but gave it up when he retired.
Triple C was confident that he could get his belt back and beat the champ even though he was coming out of a 3 year retirement. Cejudo looked good considering the three year layoff but it was clear for MMA fans to see that he no longer looked like the old Henry Cejudo. He looked slower, his punches lacked a bit of zip and his take down defence did not hold up.
It turned out to be a close fight once it went into the 4th and 5th rounds. The fight ended up going to the judges and the champ won by decision. Cejudo said after the fight that he was contemplating retirement but later said that he would continue to fight in the UFC.
The co-Main event saw Belal Muhammad take on Gilbert Burns and it turned out to be a let-down for the fans as it was pretty much a one sided fight. Burns suffered an injury early on in the fight that left him one handed. He managed to get through the fight and ended up losing by decision.
* Odds have been provided by Casumo and are accurate of June 05, 2023
Main Event Breakdown: UFC Women's Bantamweight Championship
Amanda Nunes is regarded as the Greatest of All Time (GOAT) in the women's bantamweight and featherweight divisions. She is a double champ who was dominant in both divisions until Juliana Pena pulled off arguably the biggest upset in UFC history when she submitted Nunes and beat her at UFC 269 in Dec 2021.
Nunes shrugged off that loss and came back to convincingly beat Pena at UFC 277 by decision and reclaim her title. Nunes decided to accept Aldana as a late replacement for Pena as she still wanted to headline UFC 288 in Canada. Nunes is now 35 years old and is close to the end of an extremely successful MMA career.
Aldana is also 35 years old but has not had anywhere near the amount of success that Nunes has had. The Mexican fighter knows that this could be her only chance at a UFC championship and she needs to make the most of it. Aldana will be in good fight shape as she was already training for a 3 round fight with Raquel Pennington.
Aldana has nothing to lose in this fight and UFC President Dana White has high praise for Aldana as he believes that if Nunes is not fully focused on this fight, Aldana could cause another big upset.
Amanda Nunes (c) (22 – 5 – 0)
Odds to win: -355 (1.30)
One of the reasons Amanda Nunes has been so successful at both bantamweight and featherweight was because she carried an aura around her as she was unstoppable. That aura broke when Juliana Pena defeated her and showed that Nunes has lots of holes in her game.
Nunes fixed many of those holes and put up a great fight during her last match against Pena when she reclaimed the title. The big question is whether Nunes been training really hard for UFC 289 or has she slacked off and gone easy once she found out that she was facing Irene Aladana.
Nunes will go into this fight as a huge MMA betting favorite. She has generally relied on her boxing and her power to intimidate opponents. She isn't going to be able to do that with Aldana as she is a fantastic boxer who can not only take a shot but also given one back. Nunes will have to come in with a strong game plan that includes potential takedowns to stop Aldana from advancing forward.
We think Nunes will have the upper hand in the first two rounds and she must take a few risks to see if she can finish Aldana. If the fight progresses past the third round, Nunes cardio will be tested and the fight could favour Aldana.
Irene Aldana (14 – 6 – 0)
Odds to win: +255 (3.55)
Irene Aldana has the opportunity to become the third Mexican champ in the UFC and join Brandon Moreno and Alexa Grasso. Aldana is coming off an impressive TKO victory over Macy Chiasson at UFC 279 which took place in September 2022. She wasn't in line to get a title shot but the injury to Pena has given her a once in a lifetime opportunity.
Aldana has some of the finest boxing in the women's bantamweight division and is one fighter who can stand toe to toe with Nunes and trade shot for shot. We don't expect Aldana to engage in a slug fest but to use her footwork and jab to cause damage to Nunes in the early rounds.
We have seen in the past that when Nunes gets outworked on her feet and takes a few shots to the face, she tends to get exhausted quickly and lose some of her spark. Aldana does not have a great ground game, so she will need to watch out for Nunes who can use her wrestling to score points with the judges.
Aldana is the underdog going into this fight but she has nothing to lose and that makes her very dangerous.
Prediction: We predict an upset in this fight as we think Aldana has better boxing and she will not be intimidated by Nunes. We think Aldana could end up winning by TKO.
Co-Main Event: Lightweight Bout
Charles Oliveira ended up losing his UFC lightweight belt to Islam Makhachev and is desperate to get another chance to win the lightweight championship again. Standing in his way is Beneil Dariush who is on an 8 fight win streak and eager to beat Oliveira and get a much deserved title shot.
Oliveira has been dominant in the lightweight division because of his amazing BJJ and submission skills. The former champ also has some good stand-up boxing skills but those skills are enhanced due to the threat of the takedown and submission.
Oliveira's ground game was not a big threat when he fought Islam Makhachev and it is unlikely to be a big threat when he fights Beneil Dariush who is very confident in his own ground game.
We expect this to be a really close fight as both fighters have great skills on the feet and on the ground.
Charles Oliveira (33 – 9 – 0)
Odds to win: +113 (2.13)
The former champ goes into this fight as a slight betting underdog and it is not a surprise given that he was submitted in his last fight and lost the belt. Oliveira knows that he not only needs to beat Dariush but do so impressively in order to secure another shot at the champ Islam Makhachev.
We expect Oliveira to take risks and rely on his BJJ skills to see if he can submit Dariush.
Beneil Dariush (22 – 4 – 1)
Odds to win: -139 (1.72)
Dariush goes in as a betting favorite and has promised his fans that he will dominate Oliveira. It will be interesting to see Dariush's game plan in terms of whether he will prefer to engage with Oliveira on the ground or prefer to keep the fight standing up.
Prediction: We expect Beneil Dariush to win this fight by decision as we think he is too slick on the ground to get submitted and will win points on the feet.