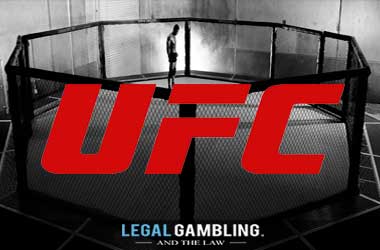 The UFC will head down under after nearly 3 years since UFC 243 for UFC 284 which is set to take place in Perth, Western Australia.
UFC 284 will be held at the RAC Arena on Feb 12 and will be headlined by lightweight title fight at new champ Islam Makhachev looks to defend his belt for the first time against Aussie and UFC featherweight champ Alexander Volkanovski.
The UFC has packed the Main Card with a number of exciting Aussie fighters that have a huge fan base in Australia.
Some of the Aussie fighters on this card include Jimmy Crute, Tyson Pedro, Justin Taffa and Jack Della Maddalena.
The co-Main event for this card will see two top prospects in the featherweight division Yair Rodriguez and Josh Emmett battle it out to determine the number one contender for a shot at the UFC featherweight title.
Our combat sports analysts give you a detailed breakdown of the Main Event and a quick look at co-Main event. Take a look at the current betting odds and see what our MMA experts predict.
Best Sports Betting Sites for UFC 284
If you are keen on making a bet at UFC 284, you can register at any of our recommended sportsbooks which cover all UFC pay per view cards and fight nights. These featured sportsbooks also give you coverage of all mainstream sports taking place around the world.
UFC 283 – what happened?
UFC 283 was the first pay per view card for the promotion in 2023 and it went down in Brazil. The UFC once again set up two title fights for and had Brazilian fighters headlining the Main Event and co-Main events.
Veteran Glover Teixeira took on Jamahal Hill for the UFC lightheavyweight championship and they put on a fantastic Main Event. Hill was the younger fighter and was in control for most of the fight but Glover kept hanging in there.
There were many times when the ref could have stopped the fight but Glover showed no quit in him and went the distance.
Hill ended up winning by unanimous decision to become the new UFC lightheavyweight champ while Glover left his gloves in the Octagon and retired on home soil.
In the co-Main Event, flyweight champ Deiveson Figueiredo fought his nemesis Brandon Moreno for the fourth time. The fight did not go the distance as Moreno as the Mexican fighter outclassed the champ with slick footwork, great wrestling and precise striking.
One of Figueiredo's eyes closed up during the third round and the doctor called the fight to give Moreno a TKO win after the 3rd round. Figueiredo announced after the fight that he will move up a weight class as he did not want to cut the weight anymore to be in the flyweight division.
* Odds have been provided by Everygame and are accurate of February 06, 2023
Main Event Breakdown: UFC Lightweight Championship
MMA fans are stoked to see the UFC put this fight together as the number one ranked pound for pound fighter (Volkanovski) takes on the number 2 pound for pound ranked fighter in a 5 round clash. Both fighters are in the prime and are extremely well-rounded in their skill-sets.
Volk has been dominant at featherweight with 4 successful title defenses. He now moves up a weight class to see if he can create history and become the first Australia champ-champ in the UFC.
When Makhachev beat Charles Oliveira to win the lightweight championship, his former training partner turned coach Khabib Nurmagomedov immediately called for the fight with Volk as he said the goal was for Makhachev to become the number one ranked pound for pound fighter in the world.
Islam Makhachev (c) (23 – 1 – 0)
Odds to win: -400 (1.25)
Islam Makhachev arrived 3 weeks early in Australia to get acclimatized to the conditions down under. Makhachev is coming out of a cold Russian winter and straight into an Australian summer and wanted to make sure that jet lag and a change in weather conditions would have no impact on his conditioning for the fight.
Makhachev has confirmed that Khabib will not be in his corner for this fight as Khabib has retired from MMA coaching. That could have an impact on Makhachev as Khabib has been in Makhachev's corner for his last few fights, shouting out key instructions in Russian that Makhachev has used to his advantage.
However, Makhachev goes into this fight supremely confident that he will not only beat Volk but also finish him. Makhachev is the bigger opponent in terms of height and he will be the heavier fighter on the night. Makhachev's ground game is also a class part as he showed against Oliveira.
His strategy isn't going to change when he faces Volk, he will strike with him and look for the opportunity to take him down and either submit him or win via ground and pound.
Makhachev is a huge betting favourites with UFC bookies but we think the odds should a lot closer as Volk is not going to go down easy!
Alexander Volkanovski (25 – 1 – 0)
Odds to win: +285 (3.85)
Volkanovski goes into this fight as a big underdog but that will not worry the Australian as he relishes being the underdog and upsetting the Aussie odds makers. Volk has said in his recent press conferences that he thinks Makhachev is underestimating him due to his height and weight.
While a lot of fighters have feared Makhachev's ground game when they have fought him, Volk is not scared as he does have great takedown defence and was also a national wrestling champ for Australia.
Volk will have the advantage in the striking department as he has more speed. Volk will also not panic if he gets taken down and put in a submission hold as he showed in the Brian Ortega fight! Volk will also have the advantage of fighting at home and having the entire stadium support him!
Prediction: We do think the height and weight of Makhachev will make a difference as it goes into the championship rounds and Makhachev could win either by decision or by stoppage in the championship rounds.
Preview Of Other Main Events
Co-Main Event: Interim Featherweight Title
Yair Rodriguez and Josh Emmett will battle it out in the co-Main event to determine who will fight Volk for the featherweight title next. This has the potential to be a fight of the night or performance of the night kind of fight as both they are two of the most exciting fighters in the featherweight division.
Yair Rodriguez (15 – 3 – 0)
Odds to win: -167 (1.60)
Yair Rodriguez was pushing hard get a title shot against Volk. When the UFC decided to let Volk move up a weight class and face Makhachev, Yair decided to accept a fight with Emmett to determine the number one contender.
Yair is an exceptional striker as he has good hands, amazing kicks and tremendous athletic ability that makes it difficult for anyone to prepare for him. He isn't exceptional on the ground but he does have great takedown defense. His key to victory will be to catch Emmet off-guard with one of his dangerous kicks and finish the fight.
Josh Emmett (18 – 2 – 0)
Odds to win: +130 (2.30)
Emmett is also a great striker who has exceptional KO power in his hands. He knows he is just one win away from a title fight but knows it is not going to be easy work against Yair. We expect this fight to play out on the feet since both fighters love striking, but if Emmett gets out struck on the feet, he will have to try and take Yair down.
Prediction: We think Yair will win this fight as he has the longer reach, more speed and a lot more tricks in his arsenal than Emmett. We pick Yair to win by decision.
To check out the full list of fights for UFC 284, check out the official UFC website.