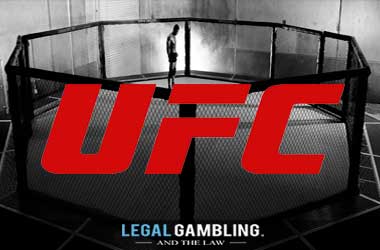 UFC 243 is gearing up to be one of the best cards of the year, hands down.
This card is headlined by middleweight champ, Robert Whittaker, putting his title on the line against interim champ, Israel Adesanya.
In the co-main event, the card is headlined by Al Iaquinta and Dan Hooker in a major lightweight clash.
Best Sports Sites To Bet On UFC 243
UFC – Ultimate Fighting Championship
Main Event Breakdown
* Odds have been provided by Bwin and are accurate of 3rd October 2019
Robert Whittaker
Odds to win: 17/20
Out of all of the fights this year, this middleweight title fight is perhaps my most personal hyped. The middleweight title hasn't officially been on the line since 2017, so maybe that is a reasons as to why I and so many others are amped up for this one.
Also, stylistically, this fight is absolutely amazing. Whittaker has proved not only his tremendous ability on the feet, with vicious power, but we have also been witnesses to his outstanding ground work and takedown defense.
Overall, I believe Whittaker is one of the most well-rounded fighters on the planet, and it has showed time and time again. Also, Whittaker's hitlist is easily the most impressive at 185 as well, with wins over the likes of Ronaldo Souza and even beating Yoel Romero…twice.
Israel Adesanya
Odds to win: 9/10
On the other hand, Whittaker finds himself taking on a confident, undefeated, and crafty striker in Adesanya. With wins over Derek Brunson, Anderson Silva, and most recently, Kelvin Gastelum, he certainly as earned his spot to claim a shot at Whittaker's thrown.
I see this fight being one for the age, with one major question on my mind. Will Robert look to take this fight to the floor? My short answer is yes, but only after a bit of exchanges on the feet. Whittaker certainly won't be hesitant to put the pressure on Adesanya, which I think will be interesting to see.
For Whittaker, he can't let Israel get comfortable in his range, and I don't think he will.
Official Pick
At the end of the day, I worry a bit too much for Adesanya's ability on the floor. With Whittaker hungry to get back into the cage and being easily one of the most complete fighters in the world today, I don't see him losing this fight.
Adesanya may fight success on the feet here and there, but I see a TKO win for Whittaker here, and I see it in the third round.
Preview Of Other Main Event
Al Iaquinta: 27/20
Dan Hooker: 11/20
A pivotal lightweight bout is going down at UFC 243 as well, between Al Iaquinta and Dan Hooker. Both men have quite a bit to gain here in terms of a win, and whoever comes out on top will be shot into the elite of 155.
Iaquinta has fought the who's who at 155 and is one of the largest threats at 155 in my opinion. The loss to Cerrone was ugly, but I think that Al is hungry to get back into the winning column.
For Hooker, a win over 'Raging' Al proves that he belongs amongst the elite of lightweight and will surely set him up for a massive fight.
On paper, this fight is fantastic. Although I see Hooker as the better striker, I don't see Iaquinta being put away in no way, shape or form. He has proved to be one of the toughest at 155, so I don't see that trend changing.
Official Pick
Although I love Dan Hooker and his rise as of late, I think he faces yet another setback when he faces Iaquinta, who I believe is too gritty and will outclass him on the ground. It will be an ugly fight for sure, full of blood and sweat, but I see 'Raging' Al walking away the victor with a close decision, possibly even being split.