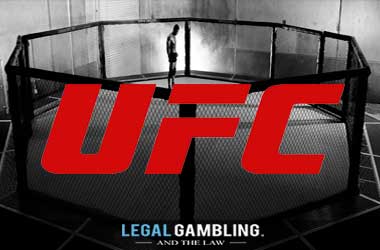 UFC 268 marks the return of the promotion to the world's most famous arena as this blockbuster November 6 card emanates from Madison Square Garden.
The UFC has made itself comfortable in New York over the course of the last five years and now, they're back with the first NYC show since the start of the COVID-19 pandemic.
This card is the definition of stacked from the two title fights to a featured grudge showdown and prelims that are pretty much guaranteed to lead to violence.
With UFC 267 also going down last weekend, this is shaping up to be one hell of a final stretch in 2021 for the Ultimate Fighting Championship.
UFC 267 – what happened?
UFC 267 sent shockwaves through the mixed martial arts world in what proved to be yet another electric evening of action on Fight Island. The Abu Dhabi spectacular was main evented by a huge collision that ended in a monumental upset as Glover Teixeira submitted Jan Blachowicz to become the oldest first-time champion in UFC history.
Petr Yan also continued his march towards greatness by overcoming Cory Sandhagen to capture the UFC interim bantamweight title, setting up a huge rematch with Aljamain Sterling.
Islam Makhachev submitted Dan Hooker in short order to push closer towards a lightweight title shot, whereas Khamzat Chimaev returned to action in style by absolutely manhandling Li Jingliang.
Horizon Studios
* Odds have been provided by GTBets and are accurate of November 3, 2021
Main Event Breakdown: UFC Welterweight Championship
There are some meetings that you just know are going to produce fireworks in one way or another and if UFC 245 was any indication, Kamaru Usman and Colby Covington are going to put on a real show in New York City this weekend.
Usman is the reigning king of the mountain and has dispatched Covington before, but "Chaos" is out for revenge – and he won't stop until he's got it.
Kamaru Usman (c) (19 – 1 – 0)
Odds to win: -315
Kamaru Usman was already one of the scariest welterweights in the history of the sport and now, he appears to have added some elite-level striking to his game.
He's managed to finish Gilbert Burns and Jorge Masvidal already this year with ruthless accuracy and efficiency, and some would argue that he's only going to keep getting better as we progress through the next few years.
Colby Covington (16 – 2 – 0)
Odds to win: +245
Colby Covington surprised a lot of people with his ability to stand in the pocket and trade with Kamaru Usman in their first encounter almost two years ago.
Then, after beating long-time rival Tyron Woodley, he spent months utilising his traditional trash talk in an attempt to lure Usman back into the cage one more time – and the only thing on his mind is going to be making "The Nigerian Nightmare" suffer.
Prediction
In what should mark a complete change of pace to what occurred in December 2019, we think a finish is going to be on the horizon far sooner than the fifth round between these two. There's a built-in rivalry that stems from years of mockery and once they land a few good shots on one another, they'll be off to the races.
We think Colby Covington is going to take the brave approach of attempting to wrestle Usman and hold him there, probably because he's seen how much the champion has improved with his striking. We aren't so sure that's going to work on a stage like this with a man as in-form as Usman, which is why our official prediction is a vicious KO or TKO triumph for the champion – probably around the second round.
Preview Of Other Main Events
Title Fight 2: Strawweight Championship
At UFC 261 back in April, we saw one of the most stunning knockouts of the year thus far when Rose Namajunas reclaimed the strawweight strap courtesy of a lightning-quick head kick to the temple of Zhang Weili.
Now, almost seven months later, an immediate rematch has been ordered to determine who really is the best of the best in this division.
Rose Namajunas (c) (11 – 4 – 0)
Odds to win: -115
Self-belief has always been an issue that Rose Namajunas has struggled with but in the first bout with Zhang Weili, she told herself "I'm the best" over and over again – and that confidence was able to shine through inside the octagon.
If she can get past the Chinese star for a second time, perhaps she'll finally begin to live up to the star power that we all know she's got within her.
Zhang Weili (21 – 2 – 0)
Odds to win: -115
The rapid rise of Zhang Weili came to a screeching halt earlier this year but instead of allowing that to completely derail her career, Weili got back on the horse and began strategising for the rematch.
She appears to have the kind of focus and determination inside of her that's going to cause Namajunas some real problems, but can she do well enough to secure a finish or perhaps even a decision?
Prediction
As was the case when Rose fought "Joanna Champion" in back-to-back title fights, we expect to see this one go quite a bit longer. Both women possess the power necessary to turn the other's lights out in the blink of an eye, but this should be far more tactical based on the adjustments Weili would've needed to make.
Zhang Weili is going to land some good shots and probably bloody Namajunas up but we believe this one is going to head to the scorecards. From there, the distance management from the champion will come into effect and while it may be controversial, "Thug Rose" will retain her crown and move on to the next challenger.