Plenty of DFS sites exist in the world, and it's hard to find the best ones. That's why we were thorough in checking all the sites we could find that accept Vietnamese players. Besides that, we've made sure to include all you need to know about identifying the best DFS sites and playing DFS in Vietnam, so keep reading!
Legal Vietnamese DFS Sites
As all DFS sites for Vietnamese players are international, we've considered only the ones that offer their services to the Vietnamese. Furthermore, we were careful in considering all the essential aspects a DFS site should have for it to meet the needs and expectations of players like you.
We'll cover most of the criteria we have for daily fantasy sports sites, but for now, here is our full list of DFS websites you should use. All of them are top-rated and truly rewarding.
Popular Pages:
Is DFS Betting Legal in Vietnam?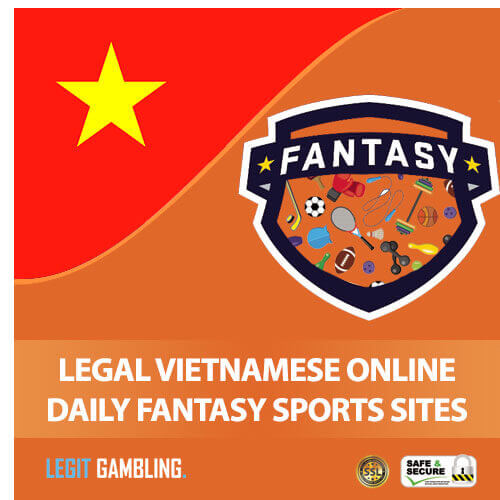 Unfortunately, many countries in the world don't have laws for daily fantasy sports. The legislators in Vietnam are one of those that haven't yet considered DFS. However, as most forms of gambling are illegal in the country, most consider DFS to be illegal as well. That's precisely why there is no DFS site in Vietnam.
Fortunately for all of you Vietnamese DFS fans, that doesn't mean that there are no sites where you can bet on DFS. Many offshore daily fantasy sites offer their services to Vietnamese players.
What's more, you can freely use these websites without worrying about breaking the law! There are no laws that explicitly forbid the use of international DFS sites, nor does the government of Vietnam punish players for using them.
How We Selected Best DFS Sites in Vietnam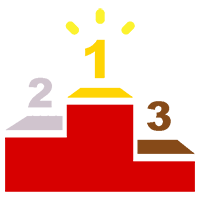 Selecting the best DFS sites for any country is never an easy task, especially for a country like Vietnam, where there are no DFS sites whatsoever, and players have to rely on foreign ones.
That's why we made sure to learn everything about the DFS market in Vietnam and what players want from DFS betting sites. Naturally, we made sure to include only the ones that cater to Vietnamese players, and especially those very popular in Vietnam. However, there's a lot more to it than that.
Why You Should Trust Legal Gambling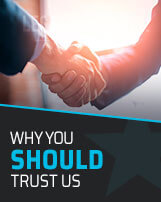 We at LegitGambling.com are a team of professionals and true fans of all forms of gambling.
We use our knowledge and passion to find the best gambling sites for our readers. We've applied the same amount of effort in finding the best DFS sites for Vietnamese players.
What's more, we believe we've truly outdone ourselves, as we usually do! That's because we strive to be as detailed and rigorous as possible, as that's the only way to ensure our readers get the very best.
How We Made Sure That These DFS Sites Were Safe and Legal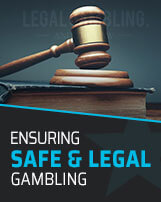 Not every DFS site should be trusted, despite what they say and how the site seems.
We don't want you to make a mistake, so we've only chosen the ones that are entirely safe and legal. We did that by making sure they have the proper licenses, i.e. at least one license from a reputable gambling jurisdiction in the world. There are several of these, and some DFS sites even have licenses from two or more of them, which ensures they are completely safe and legal.
What's more, every website needs to have the latest SSL technology that encrypts every transaction. That's the only way for us to be sure that your funds will be safe on the websites we recommend.
What We Look for in DFS Sites for Vietnamese Players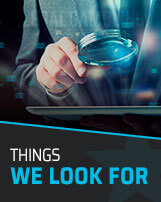 Besides safety and legality, we also consider several other important aspects that point toward a great DFS betting site. Here are some of the most important things we look for:
A wide variety of fantasy sports to bet on, including the ones popular in Vietnam
High-quality of the website and a highly functioning platform
Great sports bonuses and promotions available to Vietnamese players
Responsive and attentive customer support
Most Popular Daily Fantasy Sports in Vietnam
Sports betting is quite popular in Vietnam, and many players now play DFS as well. The two are very similar, so it's no wonder that fantasy sports are becoming more popular with every passing day.
Vietnamese players like all sorts of fantasy sports, but football (soccer) is, by far, the most popular of all. The sport is loved in the country, which is why it quickly became popular in its fantasy version as well.
Outside of football, there are also other popular sports, most notably volleyball and wrestling.
Mobile DFS Betting in Vietnam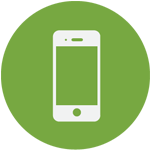 As you can expect, mobile phones are widely used in Vietnam, and many players like to play fantasy sports on their mobile devices.
We've made sure to include DFS sites that are mobile-friendly and available on most modern smartphones, both iOS and Android ones.
Popular DFS Payment Methods in Vietnam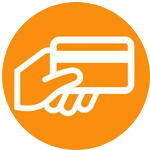 Vietnamese players expect to see their favorite payment methods on DFS sites, which is why we've made sure to find and choose only the sites that offer a wide variety of payment methods.
All in all, you can expect the DFS sites we recommend to have most of the payment methods Vietnamese players widely use, these include:
Bank transfers
Credit and debit cards
Mobiamo
Mint
VTC Pay
The sites also have internationally popular payment processors like Neteller and Skrill, if you like to use those instead.
Future of DFS in Vietnam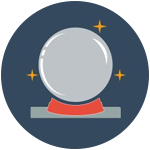 Vietnam is not big on gambling, so the country has strict laws that ban most of its forms. Even though that's the case, players can still join offshore gambling websites, as we've discussed.
Unfortunately, all of that probably means that DFS doesn't have a bright future in Vietnam. You will likely always be able to play fantasy sports on international sites, but you're unlikely to see Vietnamese ones popping out any time soon. Thankfully, the Vietnamese government is becoming more and more lenient when gambling is involved, so the relatively distant future is bright if nothing else.
Responsible Gambling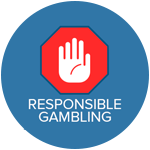 Gambling addiction is a big problem for many people as anyone can get addicted to gambling if they are not careful. You should be cautious by not spending too much time gambling and not spending more money then you're willing to lose.
If you end up having problems, don't worry, several websites have the resources to assist you:
Gamble Therapy — A great site that offers a lot of information on gambling addiction. What's more, you can talk to them about getting help as well.
Gamble Aware — An international organization that helps people with gambling issues.
Final Thoughts
Even though fantasy sports aren't allowed in Vietnam, you can still legally join a lot of international DFS sites that cater to the Vietnamese. The DFS sites list we've compiled should have more than enough websites for you to choose from. More importantly, all of those sites are the best in the business, so you can rest assured that the experience you'll have there will be top-notch.
Don't wait too long and get started with your favorite fantasy sport on any of these sites!
Frequently Asked

Questions
Are daily fantasy sports sites legal in Vietnam?
What is the legal gambling age in Vietnam?
Are these DFS sites safe?
Do DFS sites have any bonuses for Vietnamese players?
What are the most popular DFS sports in Vietnam?