So, if you are a citizen of the UAE who is also an avid poker player or you are planning on visiting this luxurious country and trying your luck at this game, read on to see how you could partake in this activity without taking too much risk.
Best Legal Poker Sites in UAE
In order to save your precious time, we have decided to put together a list of the best UAE offshore poker websites where you can enjoy your hobby and, of course, make some money.
Our criteria for deciding which websites should be included in the list are rather extensive, which is why you can rest assured — all these websites have gone through a thorough check so that we could bring you nothing but the best!
Feel free to check them out:
Popular Pages:
Is Online Poker Legal in UAE?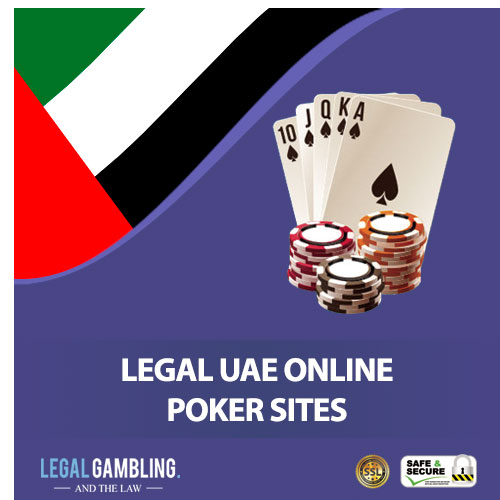 According to the Emirati Penal Code, poker, just like all other forms of gambling, is illegal in the UAE.
In fact, the punishments are quite harsh, as the law is based on Islamic Sharia that sees gambling as an immoral activity.
Consequently, it would be difficult to find any licensed poker rooms where you could play to your heart's content. This is why many poker enthusiasts in the UAE have to take part in games and tournaments conducted elsewhere, so as not to face some strict disciplinary measures.
The easiest way to do this is to access some offshore casino websites that offer excellent poker experience. This kind of gameplay is not entirely legal either but, so far, no one has been prosecuted for choosing this path.
However, if you want to be more careful, you can always take more precautionary steps by using a VPN or some of the proxy websites.
How We Chose the Top Poker Sites in the UAE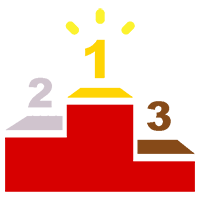 First of all, we need to make sure these websites accept Emirati players.
Once that has been confirmed, we compare the websites by using a list of predetermined criteria. This way, we can eliminate those websites that we believe are subpar. After that, only top-notch websites remain, which is how they deserve their spot on our list.
Of course, the entire process has been simplified in this description, but if you are interested in further details, please continue to read.
Why You Can Rely on Legal Gambling
In this case, our reputation speaks for itself. For some time now, our lists have served as a guide for numerous poker fans from all over the world.
They visit our website to find advice regarding the most reputable and trustworthy real money poker websites on the internet.
Furthermore, since we are interested in online poker ourselves, we know what our readers expect from their online poker experience. This is why we can easily tell if the website will meet the clients' needs.
How We Make Sure That These Poker Sites Are Safe and Legal
First of all, we make sure the website has the necessary license issued by a reputable regulatory body.
If the website of your choice has at least one such as the UKGC, you can be sure your gaming experience will be positive. Furthermore, since independent audits are performed regularly, it is a guarantee that the platform is fair.
Of course, players usually want to be sure their personal data is safe as well, which is why we always check whether the websites we put on our list are up-to-date with the newest safety technologies and protocols, such as SSL encryption or firewalls.
Only then do we give a website the thumbs up.
What We Look For in Emirati Poker Sites
Once we have made sure the website is perfectly safe and legal, we can focus on its other equally important features.
Firstly, we take a look at the tournaments and cash games, as we want to make sure our readers have various options to choose from.
Secondly, we check out the bonuses and incentives the website has to offer — after all, we're in it for the money, aren't we?
We also test the platform on different kinds of devices, as we know many of our readers enjoy playing online poker on the go.
Finally, we check what kinds of gambling banking methods there are, and whether you can rely on customer service.
All this gives us invaluable information regarding the website and helps us decide whether that particular operator deserves a spot on our list.
Online Poker Industry in the UAE
Seeing that gambling is illegal in the UAE, there isn't much of an industry we could discuss here. This isn't likely to change anytime soon, since the laws are pretty rigid and strict.
For now, the only option Emirati players have is playing on the offshore poker websites to avoid any forms of punishment.
Mobile Poker in the UAE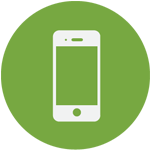 The hectic lives we lead today have made mobile-friendly content a must, which is why we also made sure the websites from our list have mobile versions.
So worry not — all of them can be accessed in browsers, while some also have iOS and Android apps, making them even more convenient.
Popular Payment Methods in the UAE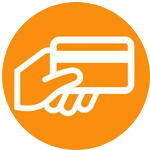 There are many different reliable payment methods Emirati players can opt for if they want to play online poker.
Apart from the more usual ones, such as wire transfers and credit cards, they can also use cryptocurrencies such as Bitcoin, and even e-wallets, such as:
Whatever they choose, they can rest easy — their money is in safe hands.
Responsible Gambling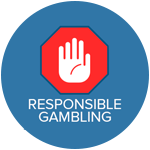 Even though poker is a lot of fun, it can also cause serious problems for some players, considering how addictive it is.
Unfortunately, in the UAE, there are no institutions that can help in these kinds of situations, as gambling is, after all, illegal.
Thankfully, many online organizations can offer help should anyone need it:
Final Thoughts
We hope we have managed to provide you with what you need to know if you want to play online poker in the UAE.
Our list should give Emirati players all the information they might need regarding different websites where they can play — there should be something to everyone's taste.
Nevertheless, we will reiterate that gambling in the UAE is illegal, so Emirati players should remember to play responsibly, but they should still make sure they have fun!
Frequently Asked

Questions
Is online poker legal in the UAE?
Are there any poker bonuses for Emirati residents?
Can I play poker for free from the UAE?
What poker variants are on offer on these sites?
What is the legal gambling age in the UAE?