Legal Panamanian DFS Sites
DSF betting might be new compared to other betting forms, but the number of DFS betting sites is continuously increasing. Therefore, there are now more sites that offer betting on daily fantasy sports for Panamanian players than ever.
For that reason, we decided to comb through some of the top DFS betting sites on the market and select only the ones that suit our criteria. Based on that, we've compiled a list of the top-ranked DFS betting sites for players from Panama. Take a look below.
Popular Pages:
Is DFS Betting Legal in Panama?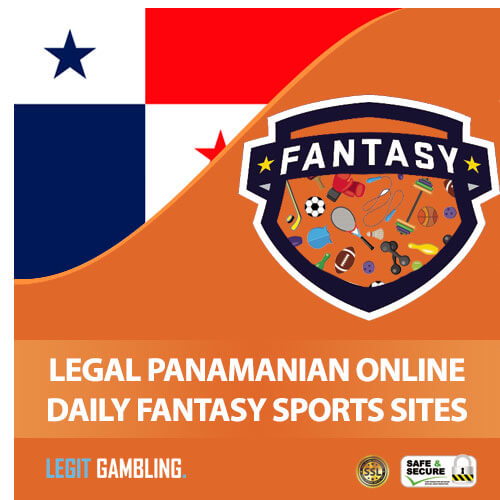 Online betting in Panama was regulated by the Online Gaming Act of 2002, while all gambling operations in the country are supervised and controlled by the Gaming Commission (Junta de Control de Juegos). Although all sports betting activities are legal in Panama, this Act does not mention betting on daily fantasy sports. As the Act has never been updated, we can only assume that DFS betting in Panama is not illegal.
Simply put, DFS betting in this country is not regulated. With that in mind, players from Panama are free to join offshore DFS betting sites. Plus, there haven't been any cases of legal prosecution of DFS bettors in the country as far as we know.
Yet, if you have any concerns about betting on daily fantasy sports from Panama, you can always turn on your VPN. With a virtual private network, you can access many offshore legal DFS betting sites without having to worry about anything.
Regardless, we don't doubt that DFS betting will soon be legalized in Panama. Panamanians are huge sports fans, so the rise of DFS betting is long overdue.
How We Selected the Best DFS Sites in Panama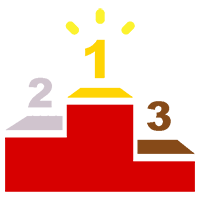 If you're interested in our selection process, we are more than happy to share a part of it with you. Although this wasn't an easy task, our strict criteria have helped us separate the wheat from the chaff when it comes to DFS betting sites.
Each part of the selection process has been devised meticulously and carefully, so you can rest assured that you'll only get the best of the best. Take a look at some of the steps in the following paragraphs.
Why You Can Trust Legal Gambling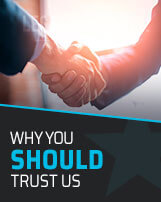 With us, you can rest assured that you'll only get the best of the best, as it is our job to read between the lines. We hire betting and gambling enthusiasts because they know most about the gambling process.
So far, we haven't received any complaints or negative comments about our work, meaning we are building a loyal reader base. One of the main reasons for that is double- and triple-checking information before we feature it in our reviews.
Furthermore, we always strive to stay objective and honest in our reviews, which is why you can put your faith in us.
How We Make Sure DFS Sites Are Safe and Legal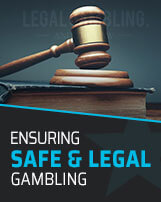 Before we do anything, we make sure that each DFS site we review has a proper gambling license. If the site is not regulated by a gambling commission, we simply cross it off our list and move on. Some of the best-regarded stamps of approval come from:
Next, we move on to check the site's security. We are looking for the latest security measures, top-notch SSL encryption systems, and powerful firewalls. That's how we ensure our readers' safety and security.
Lastly, we test the sites for randomness and fairness. These features will help you not second guess the site and its betting practices. So, don't worry — we've got you covered.
Other Features We Look Into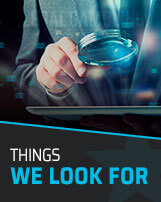 Once we make sure the DFS sites are legal, secure, and fair, we can move on to checking other features that complete the sites. Some of those features are extremely important to avid gamblers, and they include:
Wide range of markets
Variety of popular sporting events
User-friendly interface
Hefty bonuses
Regular promotions
A long list of Panamanian-friendly payment methods
Responsive customer support
Mobile-optimized platform
Daily Fantasy Sports Industry in Panama
Since the Panamanian government doesn't officially regulate DFS betting, there is no useful information on the DFS industry. Furthermore, all bettors from Panama place their bets on offshore DFS sites, and gathering information from thousands of international sites is impossible. However, we can claim that DFS betting is on the rise in this Central American country.
Most Popular Daily Fantasy Sports in Panama
As you might know, baseball is the most popular sport among Panamanians. The national baseball team of Panama is ranked 12th in the world, so it's not surprising that many Panamanians enjoy the sport. Other than baseball, these bettors love:
Panama prides itself on having two world boxing champions.
When it comes to competitions, the NBA is a popular choice among bettors and avid sports fans, as well as the FIFA World Cup.
Mobile DFS Betting in Panama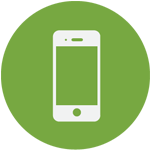 Mobile betting on daily fantasy sports in Panama is the most common way of checking up on your bet's progress. Since mobile betting is on the rise due to its convenience, we have made sure to include only sites that allow optimized in-browser mobile betting or those with downloadable apps. All you need is a strong internet connection, and you will be able to join any site from your Android, iOS, or Windows device.
Popular DFS Payment Methods in Panama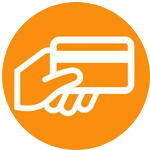 Since online betting is legal in Panama, bettors from this country shouldn't experience any problems with online transactions. For that reason, all payment methods are legal and acceptable. Most players opt for credit cards due to their convenience, but e-wallets and internet banking are making their way to the top.
Crypto payments and prepaid cards are also quite popular among Panamanian bettors. All methods are proven to be highly secure, and some of them even offer anonymity.
Responsible Gambling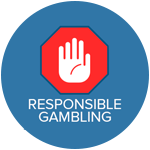 Problem gambling is one of the rising concerns in the online gambling industry. For that reason, many reputable betting sites have introduced ways to offer help to their users. If you think your gambling is getting out of control or you know someone who needs help, take a look at the top online institutions that can help you fight gambling addiction.
Gamblers Anonymous — Stay anonymous and receive advice on how to control your gambling habits.
Gambling Therapy — Talk with experts on how to get help and receive advice from treated gambling addicts.
Gamble Aware — Seek help for you or someone you care about, talk with professionals, and find a solution to your problem.
Final Thoughts
As you can see, Panama is entirely open to online betting. If you're interested in expanding your horizons and trying DFS betting, make sure to stick with the sites on our list. If you stay with these sites, you'll receive generous bonuses and a chance to bet on a wide range of markets. Make sure to gamble responsibly, and good luck!
Frequently Asked

Questions
Are daily fantasy sports legal in Panama?
What is the legal gambling age in Panama?
Are these DFS sites safe?
Do these sites offer bonuses for players from Panama?