Legal 9 Best Paysafecard Poker Sites You Can Trust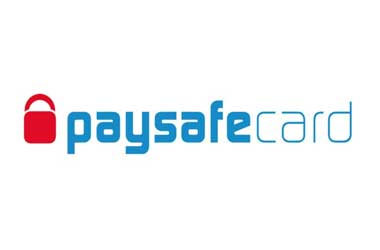 Poker is one of those games hat requires a certain amount of skill to play. You need to know about the different poker hands. About how to read your opponents. How to try and incorporate tactics into your gameplay. And, furthermore, how to manage your bankroll and bets so as to give yourself the best opportunities. That can come across as being quite difficult to manage for first-time players, especially in the online world.
One part of online poker play that shouldn't be difficult though, is having a good payment method to put to use in order to deposit funds at a poker room. Fortunately, one of those payment methods could be the Paysafecard. Want to know more about this option? Well, luckily, we've got all the information on using these cards to deposit, and a selection of recommended poker sites that you can use them at, too.
What Is a Paysafecard?
If you haven't heard of Paysafecard before, then allow us to enlighten you a little bit over what it is. It's a prepaid online payment method, which operates in the form of a voucher featuring a PIN code made up of 16 digits. You don't need to have a bank account to be able to use one, nor do you need a credit or debit card. Instead, you purchase one or more of the cards with cash and then use the funds on the voucher to deposit at your chosen poker site.
The company that is behind the creation and operation of Paysafecards bases itself out of Vienna, Austria. It was founded back in 2002 and the original hardware and technical partner of the brand was the well-known company IBM Austria. It didn't take long after its initial launch for the card to make its way into circulation within Germany, too.
It would be in 2005 that Paysafecard would expand its reach, launching in Slovenia, Slovakia, Greece, Spain and the United Kingdom. Throughout the years after this, the company continued to excel and expand its coverage, catering to locations further afield. These included countries like France, Croatia, Cyprus, Canada, Uruguay, Argentina, Switzerland, New Zealand, Egypt and Australia, amongst many others.
The Paysafecard also began being accepted at multiple online gambling platforms during its years of growth, providing a popular and safer alternative that many people chose to utilise.
How to Use a Paysafecard for Online Poker
It's not difficult to purchase and use a Paysafecard. You simply need to visit an outlet that provides them and buy whatever amount you would like. The cards come in values of £10, £25, £50, £75 and £100, or if you visit a PayPoint, you can acquire £125, £150 and £175 cards, too. It's always best to check out what the maximum deposit that you can make with Paysafecards at your chosen poker room is.
If you visit the Paysafecard website, then you will be able to enter your postcode and locate your nearest outlets. Once you have the card(s), you can then deposit money into your poker account.
This requires you to simply load up the poker room's cashier page and select the Paysafecard as your preferred payment method. You'll then be asked how much you'd like to deposit and to enter the 16-digit PIN that can be found on the card itself. You don't need to use the entire amount of the card in one go either. So, you can deposit however much you would like from the card.
Country Laws for Online Poker
Using Paysafecards is something that you can do if they're available in your country and if the country that you're based in provides legal online poker. So, let's find out which countries are able to provide legal online poker around the world.
Australia
The entirety of Australia's gambling scene is governed by one and the same law for the most part, which dictates that real-money gambling games are not legal there. That being said, while land-based poker does have some sort of presence in the country, this also cannot be legally played for real money. Yet, the Interactive Gambling Amendment Bill of 2016 that effectively bans most forms of real-money gambling in Australia, seems to have led to a surge in illegal gambling activities. A lot of people have called for online poker to be legalised and fully regulated.
Canada
Online poker operators can legally offer the game to residents in Canada, as long as they hold an official gambling licence. The only province that has a bit of a different take on things is Saskatchewan. There, poker can only be played for charitable reasons and the games are restricted solely to Texas Hold'em variations. There are provinces in Canada that host their own local online poker rooms though, including Quebec and British Columbia. Additionally, gamers in the country are free to play at the local sites or foreign-based platforms.
Europe
Poker is a popular game across Europe, with many countries offering it as a legal source of gambling. This means that in locations like Italy or Spain for example, bettors are able to satisfy their poker gaming needs on legal and licensed sites. This isn't true everywhere in Europe, as some locations, such as Norway, do have bans in place to restrict such operations being set up. That being said, accessing offshore poker sites is still a possibility from these countries.
New Zealand
The game of poker is legal within New Zealand in its land-based format. It can be accessed via licensed casinos, with various rules in place for the different types of poker games that can be played. When it comes to the online poker scene though, this is prohibited in the country. Operators don't have the ability to acquire gambling licences for providing such games to residents, making any attempt at such activity illegal. That being said, citizens do have the option of accessing offshore platforms instead.
South Africa
A lot of gambling options are deemed illegal within South Africa, including online poker. While the land-based version of such is a legal activity within licensed casinos, the online version of it is pretty much outlawed. While a draft of a legislation that would like to legalise online poker has been thrown about, not much has been done about it for the time being. Therefore, the only possibility for avid South African poker players, is to access offshore online poker rooms.
United Kingdom
If you compare many other gambling markets to the UK's, you'll find that the latter is much more liberalised. This means that just about all forms of gambling, whether online or offline, are legal there. A licence must be obtained by the operator from the UK Gambling Commission to operate in the country, including for those wanting to provide online poker. Companies acquiring such a licence are rigorously audited, meaning that fair poker gaming experience will be had in the UK.
United States of America
The US gambling scene is quite closed off in many areas, with poker being one such area. The only locations that poker has been made legal, is in Nevada, New Jersey, Delaware and Pennsylvania for now. As such, some of these states do also participate in an interstate poker network. However, everywhere else, online poker is prohibited. In this case, most players have to access (often unlicensed) foreign sites. While this is considered illegal, players are not prosecuted.
Advantages to Using Paysafecard
If you do decide to make use of a Paysafecard for online poker gameplay, then you will get many benefits from it. First of all, it's perhaps the most secure payment method that players can use. This is because you don't have to put any private banking or card details into the poker site. Instead, you enter the Paysafecard's PIN code and the money that you have used to buy it with is deducted from the card when you deposit. Security is a big deal for many online gamblers, so the Paysafecard option works nicely for this.
Additionally, it operates as an instant deposit, so you won't have to wait around to begin playing poker. Plus, depositing with the Paysafecard is usually always free of charge. You don't frequently find online poker rooms that charge additional fees on top of the amount you're depositing.
Disadvantages of Using Paysafecard
Perhaps the main disadvantage of the Paysafecard is that it often can't be used for withdrawals. Instead, the poker site will most likely send your funds to you through a bank wire transfer. These do take longer than most other standard withdrawal methods.
Other than that, you'll find that the maximum deposit limits also tend to be lower with the Paysafecard option than most others, too. This isn't too much of an issue if you're intending to deposit on the lower end of the scale anyway, but for high rollers, it could pose more of a problem.