We're a team of experts who focus on making all kinds of gambling-related lists worldwide, and Oman is our next stop. In this text, you'll have an opportunity to learn more about online poker options available in your country. Moreover, we'll explain how we created our final list of the best poker sites in Oman. Read on!
Legal Omani Online Poker Sites
What you see below is our ultimate list of the best poker sites that Omani poker players can access in their country. Every platform that passed our strict assessment test and scored 10/10 was listed here, so there are no wrong choices. It's up to you to decide which platform meets your needs and start your online poker journey.
If you're unsure which site is the best for you, please continue reading this article, as we're about to explain our selection process.
Popular Pages:
Is Online Poker Legal in Oman?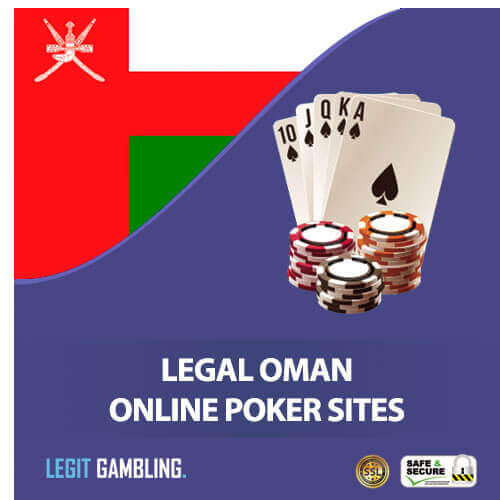 Oman is a country in the Middle East, and just like many of its neighbors, doesn't have a favorable view of any gambling activities, including poker. All forms of gambling are strictly prohibited, as laws in Oman are based on Islamic Sharia.
Needless to say, there are no casinos or poker rooms available in Oman, and the only way that Omani citizens can play this game on a massive scale is by joining an online poker platform.
There are no online operators in Oman, so your only chance is to open an account on an international online poker platform licensed by an offshore regulator. Although this isn't entirely legal either, there haven't yet been any cases of people prosecuted for playing online poker this way in Oman.
Once you start exploring available options, you'll notice that some sites aren't that great. That's where we come in.
How We Chose the Top Poker Sites in Oman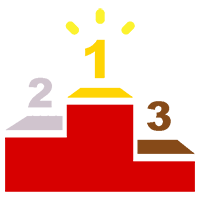 Our first step is making a list of all poker sites that are available in Oman. After that, we come up with a custom-tailored assessment test with the goal of separating the wheat from the chaff and offering Omani players the best poker platforms.
In other words, all sites that fail to pass this test are excluded from the list, meaning only the best of the best remain.
Why You Can Rely on Legal Gambling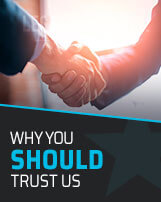 We're a team of gambling experts, and some of our members are very interested in online poker and its legal aspect.
Whenever we cover a country, we research its laws related to online gambling activities (including poker) and talk to local poker lovers to find more about their personal preferences.
With 20+ years of experience, we can quickly tell whether an online gambling platform is good or not, so we also rely on our intuition when making the final list.
How We Make Sure That These Poker Sites Are Safe and Legal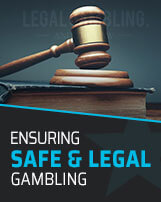 First of all, we make sure that every poker site on the list has a valid and legal poker license provided by an international regulator.
There are several reputable gambling commissions around the globe. They offer offshore licenses that guarantee that the site is legal and trustworthy. Moreover, each of the sites on this page is audited regularly by an independent company, ensuring that the platform is fair.
Security is achieved with many cutting-edge protocols and technologies, such as SSL encryption, that protect online poker players from cybercriminals and cyberattacks.
What We Look For in Omani Poker Sites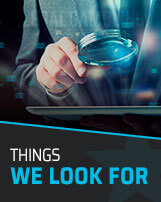 Safety and security play the most important role in our selection process, as we want to make sure that players feel safe when playing this popular card game on the web. However, that's only part of the picture, as we also review many other aspects that make up a good online poker platform.
First of all, we pay attention to available cash games and tournaments, scanning available poker types, and the overall traffic on the site.
Moreover, we test the underlying software on a wide variety of devices, including mobile phones, to ensure that players can have a smooth online poker experience without lags or bugs.
We also pay attention to available welcome bonuses and other promotions for regular players. Incentives have become an integral part of the online poker industry, as that's one of the ways to attract new players and retain old ones. We sorted poker sites by their bonus quality and included those with the best bonuses on our list.
Finally, we review customer support and banking methods on the site, as they are also crucial for someone starting their online poker journey.
Online Poker Industry in Oman
It's difficult to talk about any kind of gambling-related industry in Oman at this point, as the laws are still pretty strict in this country. Therefore, the only way poker lovers from Oman would be able to play this game online is by visiting offshore sites.
There are no indications of poker being legalized in the foreseeable future.
Mobile Poker in Oman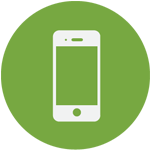 It seems that people nowadays prefer playing poker on the go rather than their desktop computers. Therefore, all poker platforms listed on this page have their mobile versions that people from Oman can access using their mobile browser. Some of the sites also have dedicated gambling apps for Android and iOS devices.
Popular Payment Methods in Oman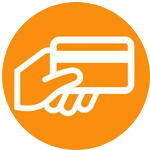 Players from Oman use all kinds of payment methods for online transactions, including:
Therefore, we selected the sites that accept at least a few of the payment options currently available in this Middle-Easter country.
Responsible Gambling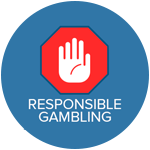 Poker is a game of skill, but it has a gambling element to it, and, as such, can be addictive. If you or someone you know has developed a gambling problem, make sure to contact professional help right away. Alternatively, you can read more about it on one of the following sites:
Final Thoughts
To sum up, poker is a card game popular around the globe, and it certainly has its fans in Oman. However, this country is very closed to the idea of gambling, and the only way to play poker is by accessing one of the offshore poker platforms.
Since there are no regulatory bodies in Oman, we decided to help Omani players out by weeding out the sites that aren't worth their time and money. That's how we decided to make this list of the best poker sites in Oman.
Frequently Asked

Questions
Is online poker legal in Oman?
Are there any poker bonuses for Omani residents?
Can I play poker for free from Oman?
What poker variants are on offer on these sites?
What is the legal gambling age in Oman?