With that in mind, we wanted to take a closer look at all the laws on online gambling in Oman, where and how you can bet on sports and everything else you need to know about sports betting sites in the country. The most important thing of all, we'll give you a full list of the best sports betting sites for you to use!
Keep reading to learn about all of this!
Legal Oman Online Sports Betting Sites
Even though countless sports betting sites across the globe accept Omani players, not all of them are good. What's more, very few of them are great, and we can only recommend the very best.
That's why we worked hard to find the best sports betting sites for Omani players. Here's our final list:
Popular Pages:
Is Online Sports Betting Legal in Oman?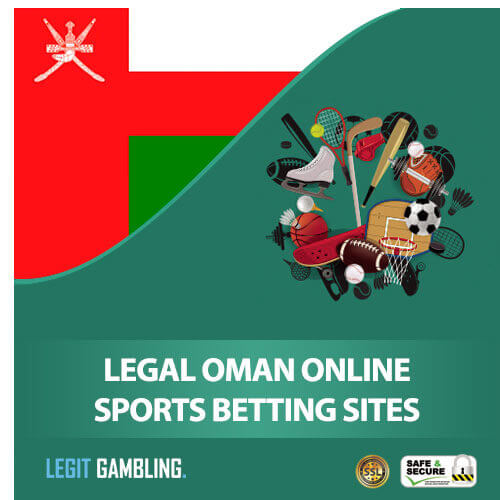 As you probably already know, Oman is governed by strict Islamic law, just like all the other countries on the Arabian peninsula. However, even though that's the case, the enforcement of these rules is less strict than in other traditional Islamic countries like Saudi Arabia.
However, all forms of gambling are still very much forbidden, and Omani authorities make sure there are no land-based gambling and sports betting locations anywhere in the country.
Thankfully, the same is not entirely true about online gambling. Yes, there are no legal gambling or sports betting sites in Oman, but Omanis can still join offshore sites. The government doesn't have the resources to find and punish Omanis who gamble online, nor are they actively trying.
In essence, you can join any international sports betting site that caters to Omani players, but it's still advised you use VPN services to hide from the authorities, just in case.
How We Picked the Leading Online Sports Betting Sites in Oman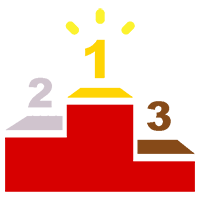 As we already stated, we made sure to do detailed research to find the best sportsbooks for Omani players. That's why our final list only has carefully checked and tested sites, all in an effort to ensure they are indeed the best sports betting sites in Oman.
We wanted to share what we did to make this extremely useful list for you. Keep reading to learn how we made it happen.
Why You Can Trust Legal Gambling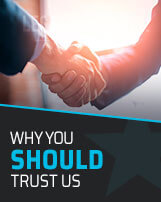 First of all, you must know that you can completely trust our reviewing process and our final list. That's because we at LegitGambling.com are a big team of gambling professionals and enthusiasts who work hard to bring you the best gambling sites out there.
We make sure to research the market, the laws, and all good sports betting sites for Omani players.
Thanks to this great attention to detail and a sincere wish to bring something truly useful to our readers, you can be confident that the sites we recommend are indeed the best out there.
How We Make Sure That Omani Sportsbooks Are Safe and Legal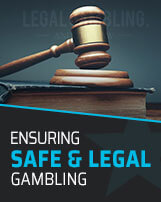 Thanks to the experience we have in this niche, we know exactly what a gambling site needs to be considered safe and legal. The same goes for sportsbooks in Oman, for which we made sure to learn the local laws and the market before we even began researching and testing the top sportsbooks online.
We made sure that the sites on our list catering to Omani players were entirely legal, and had the proper international licenses.
Besides that, all the sites we recommend have the latest SSL encryption technology that ensures the security of all transactions.
Other Aspects of Omani Sportsbooks We Look Into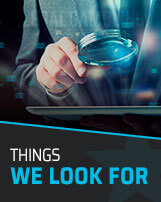 Besides the safety and legality, we also scrutinize the sportsbooks to make sure all the other major features are great as well. That's why we test the sites':
Functionality
Customer service
Naturally, we test each feature to make sure it's great overall and that it's excellent specifically for Omani players. That way, we can safely say that our list is truly the ultimate list of the top sports betting sites for Omani players!
Online Sports Betting Industry in Oman
Many Omani players love betting on sports, but due to the strict laws and traditions that don't align with gambling, the online sports betting industry in this country is not really big. Oman is not likely to change its strict laws on gambling any time soon, so we are unlikely to see a significant rise in online sports betting popularity.
The people who do enjoy sports betting online are doing so underground, so we can't give you any details on the state of the industry in the country.
Mobile Sports Betting in Oman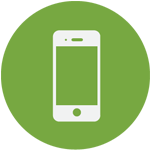 Omani players widely use smartphones, so they expect the gambling sites they visit to be mobile-friendly. All the sports betting sites on our list are entirely mobile-friendly, and you can use them on both iOS and Android devices.
Popular Payment Methods for Omani Bettors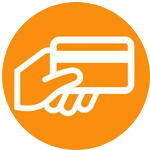 Omani players can use various payment options, just like most other players in international sports betting sites. Oman is a modern country where a wide variety of payment options exist, so we've made sure to include sites that offer a wide variety of both deposit and withdrawal options.
You can use credit cards, debit cards, and bank transfers, but you should do so carefully, as not all Omani banks will allow transactions to gambling websites. Your best option is to stick to a wide variety of e-wallets or cryptocurrencies.
Responsible Gambling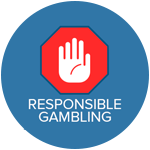 Oman forbids gambling, so there are no local clinics that can offer assistance if you have gambling problems. Thankfully, there are still plenty of websites that help gamblers all over the globe, so here are the best ones you should know about and visit if you need them:
Final Thoughts
Even though Oman is not your typical country when it comes to online sports betting, there are still ways for Omani players to place bets on their favorite sports teams.
You can safely join any of the sportsbooks we've recommended in this piece, but make sure you use a VPN and a payment method that will ensure your anonymity and safety. Also, don't forget to gamble responsibly, and ultimately do it for fun only!
Frequently Asked

Questions
Is online sports betting legal in Oman?
Are Omani sports betting sites safe?
What sports can I bet on in Oman?
Are there any sports betting bonuses for Omani bettors?
What is the legal gambling age in Oman?