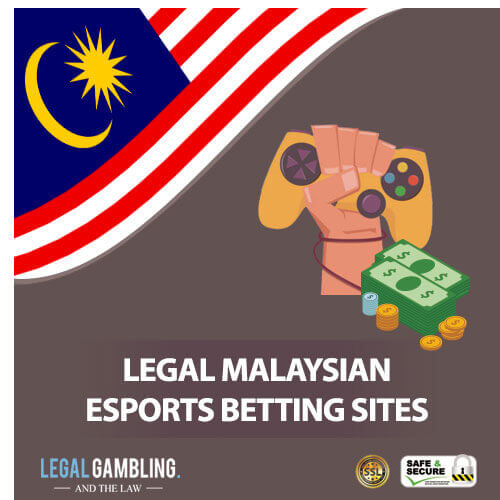 If you're an avid esports fan, you've come to the right place! We will tell you about the best esports betting sites available to Malaysian players.
Furthermore, we will explain the legal situation of esports betting in Malaysia and cover the most critical aspects of esports gambling.
Legal Malaysian eSports Betting Sites
While there is a wide array of esports betting sites that accept Malaysian players, we realized it was necessary to make a selection and list only the best ones.
After thorough research and testing, we came up with a list of top-rated esports betting sites that meet our expectations.
Take a look below, explore some of the sites, and take your pick!
Popular Pages:
Is Betting on Esports Legal in Malaysia?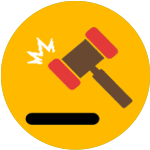 As a country where most residents are Muslim, Malaysia follows the Sharia Law, which states that gambling is a sin. Therefore, most gambling forms are considered illegal, and even though there isn't a law that applies strictly to online gambling, esports betting isn't legal.
However, gambling laws in Malaysia are outdated and the online gambling industry isn't regulated. This leaves Malaysian bettors with an abundance of offshore sites that offer multiple esports betting opportunities.
A lot of bettors use VPNs to hide their address and access esports betting sites safely.
How We Selected Best Esports Betting Sites in Malaysia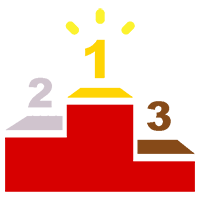 Our selection process is detail-oriented and exhaustive since we strive to bring you only the best esports betting sites. Once we determine which sites are worth your time, we add them to our list.
We carefully analyze every aspect to make sure you will have a safe and exciting betting experience. In the next couple of paragraphs, you can read what we do and what the process looks like.
Why You Should Trust LegalGamblingAndTheLaw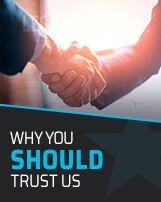 Even though we have different backgrounds, we all share the same passion — online gambling. Over the years, we have tested a wide range of betting sites, and as soon as esports betting showed up, we were immediately interested in trying it out.
To get a realistic picture of what is offered to Malaysian bettors, we carefully examined available esports betting platforms.
With over twenty years of experience in the gambling industry, it was easy for us to determine which sites should be avoided. That left us with a selection of the best esports betting sites we ranked based on our overall experience — of course, only the top-rated ones made the cut.
How We Make Sure Esports Betting Sites Are Safe and Legal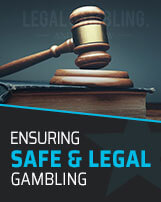 The best way to determine which site is safe is to look at the licensing information. All good esports betting sites have valid licenses issued by trustworthy regulatory bodies — we don't accept just any license.
Moreover, we always prioritize sites that use the latest encryption technologies, which takes player security to another level. Every esports betting site you see on our list has met our high standards regarding your safety.
What We Look for on Malaysian Esports Betting Sites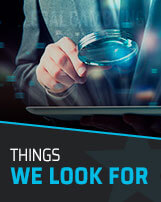 While it's crucial for esports betting sites to have licenses and protect their players, that doesn't guarantee you'll have a good gambling experience. That's why our list of requirements includes multiple points.
Esports betting sites need to have enticing welcome offers and ongoing promotions that can boost your betting experience. Additionally, the range of esports events you can bet on must be on point.
These sites also need to feature safe and reliable payment options and have impeccable customer service to make your esports betting journey complete.
Esports Betting Industry in Malaysia
The esports betting situation in Malaysia is an interesting one — the country regularly hosts some of the most popular esports tournaments in the world and has some of the biggest Esports earning players, but online gambling is sort of a grey area.
There are no specific laws that prohibit online esports betting, but the country doesn't have a regulatory body that would license and oversee online gambling operators.
Given that most gambling forms are outlawed in Malaysia, the same principle applies to online gambling, which is why Malaysian bettors turn to offshore esports betting sites.
We can't say exactly if and when esports betting will become legal in Malaysia, but we can't deny the fact that esports betting is growing in popularity, and these tournaments are attracting more and more bettors.
Mobile Esports Betting in Malaysia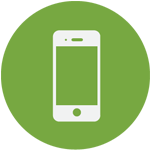 Gambling on the go is one of the latest trends to take over the gambling industry. Malaysians enjoy the possibility of placing esports bets via their mobile devices. That's the main reason why all the esports betting sites we mentioned in our article are mobile-friendly.
You don't need to download or install any apps — you can simply access the site using your mobile browser and bet on various esports events.
Popular Payment Methods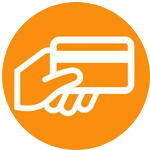 When payment methods are concerned, Malaysian bettors use all the usual options. The most common options they choose are credit and debit cards, but they are no strangers to a selection of e-wallets, such as:
These banking methods are among the more popular ones thanks to their level of security and ease of use.
Responsible Gambling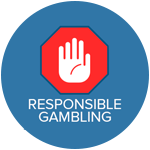 Gambling is considered a form of entertainment, but it can quickly turn into an addiction. That's why we always advise our readers to gamble responsibly.
Even though gambling isn't legal in Malaysia, there are some institutions that help people cope with gambling addiction, such as:
Final Thoughts
While the current legal situation of esports betting in Malaysia might not be ideal, esports fans have a good selection of esports platforms at their disposal. The sites we listed in this article offer you some amazing betting opportunities, exciting bonuses, and reliable payment options.
It's up to you to decide which one is the right choice for you. Whichever option you choose, remember to always gamble responsibly!
Frequently Asked

Questions
Is esports betting legal in Malaysia?
What is the minimum gambling age in Malaysia?
Are there any bonuses for Malaysian players?
Are these esports betting sites safe?