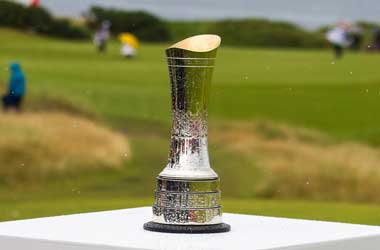 The 2021 women's golf tour has been relatively normal compared to 2020, despite the lack of fans in attendance at various events. We have seen a lot of golf on the course though, which is great, and this week we will see the fifth and final women's major championship of the year.
The Women's British Open rounds off the main event, and this year the competition will be played at Carnoustie golf course, in Scotland. You have to go back to 2011 to find the last time this course played host to the fifth major but being renowned as one of the best courses in the world, all players will feel at home here.
Like any other major, the very best from around the world come here to compete, with a total prize fund of $4.5 million up for grabs and over $600,000 of that to the winner.
Look out for the likes of Nelly Korda, Minjee Lee, Yuka Saso and Patty Tavatanakit, who are the four players to have already won a major this season.
Best Sports Sites To Bet On The Women's British Open 2021
Last Year
The 2020 Women's British Open was played at Royal Troon Golf Club in Scotland, with no fans in attendance due to the Covid-19 pandemic. Germany player Sophia Popov was the eventual winner of the championship, winning by two shots and shooting an impressive seven-under-par to take the title.
Thidapa Suwannapura finished second, while Minjee Lee in third and Inbee Park in fourth were the only four players to finish under par at the event, showing just how tough conditions were.
LPGA
The Odds
Let's take a look at the latest odds for the Women's British Open.
* Odds have been provided by 888Sport and are accurate as of 17/08/2021
The Favourites
Nelly Korda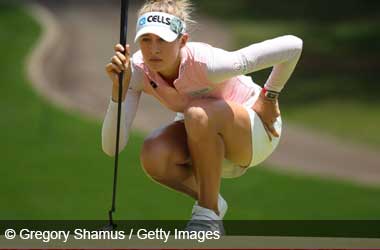 The current number one golfer in the world, and a major winner already this season, Nelly Korda is a big force in the women's game.
She took the Women's PGA Championship title in June, her first major championship but highly unlikely to be her last.
She comes here on a big high after winning a gold medal at the Tokyo 2020 Olympic Games for Team USA and the 23-year-old looks set for a big push here.
Odds to win: 8/1 (+800)
Lydia Ko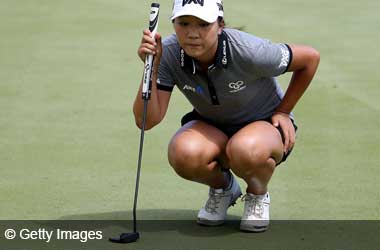 The 24-year-old from New Zealand has an excellent record in major championships, showing time and time again that she is a player who comes to life at the big events. She's won two majors so far and has finished second or third at least once in the other three, so has a top-three finish in every single major.
This is not one that she has won yet, but is a big-game player, handles pressure very well and looks set to be involved this week.
Odds to win: 12/1 (+1200)
Atthaya Thitikul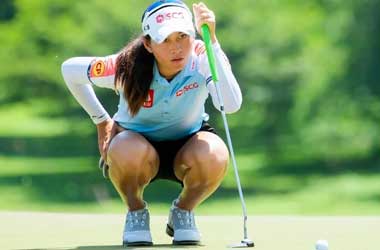 At just 18, there is a lot of room for improvement for Atthaya Thitikul, but from the moment she won her first professional tournament at just 14 years old, many have been excited about here.
It is fair to say she's broken out a little this season, with a 5th placed finish in the 2021 Evian Championship being her best major performance so far.
She's played in 10 events this year, and finished inside the top-10 in nine of them, showing how ultra-consistent she has been this season.
Odds to win: 16/1 (+1600)
Inbee Park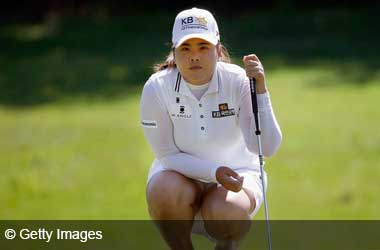 One of the more experienced members of the field, Park has been there and almost done it all before.
She's won the Women's British Open, back in 2015 and has a total of seven major wins to her name.
She may not have the excitement around her like some of the younger competitors, but Inbee Park knows what it takes to win, and can still produce on her day.
Odds to win: 20/1 (+2000)
Dark Horse: Yuka Saso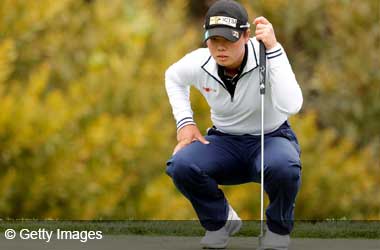 Winner of the 2021 US Women's Open, Yuka Saso burst onto the scene and has shown steady improvement throughout the year.
This is her first attempt at the Women's British Open but could go well and surprise a few people.
That win came in a playoff situation too, so she can handle pressure and deliver when needed, something you need on the final day of a major.
Odds to win: 28/1 (+2800)
Longshots
Sei Young Kim (25/1)
Brooke Henderson (33/1)
Minjee Lee (33/1)
Patty Tavatanakit (33/1)
Our Pick
This looks to be wide open, with plenty of women in with a chance of taking home the title. Nelly Korda is favourite, and rightfully so given that she has won a major this year, won a gold medal and comes in as the current number one player in the world.
However, it is hard to ignore the improvements and quality that Atthaya Thitikul has shown this year, and she looks set to become a real force on the tour over the next 12 or 18 months.
She's been incredibly consistent, with nine top-10 finishes from 10 events, and there is no reason to think she cannot do that again here. The fifth-placed finish she achieved in the Evian Championship in June was her best at a major, though if she continues her upward curve then it is only a matter of time before she wins a big event, and it could well be this one.
If conditions are tough and experience is needed to navigate the course in the best possible way then Inbee Park could come into contention here, given that she is a previous winner of this, has seven major titles and a wealth of experience.
Having said that, it is Atthaya Thitikul that is our pick to win the Women's British Open at Carnoustie this week.