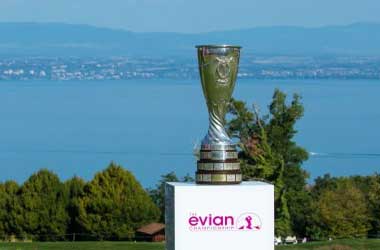 The Amundi Evian Championship is one of many major women's Grand Slam tournaments in golf and is due to take place between the 22nd and 25th July 2021. The tournament was originally started in 1994 and currently features in both the Ladies European Tour and the LPGA Tour. The tournament is also one of the two major championship tournaments on the Ladies' European Tour. With the championship originally meaning to take place in July 2020, it was forcibly rescheduled to 2021 due to the COVID-19 pandemic. The name of the tournament has also since been adapted to fit in with the French title sponsor Amundi.
The Amundi Evian Championship will feature some of the world's leading female golfers competing with one another for a total prize fund of $4.5 million, including some of the top-ranked women's players such as Nelly Korda, Ko Jin-young and Inbee Park.
The tournament should be taking place at the Evian Resort Golf Club located in Evian-Les-Bains, Haute-Savoie, France where the tournament has been hosted since it was first established. The course and tournament offers players a Par 71 on a diverse and sometimes tricky course to manoeuvre through. The course features several obstacles such as bunkers and various water hazards which can prove to be difficult for even the most skilled players.
Best Sports Sites To Bet On The Evian Championship
Much akin to other major golfing championships this year, The Amundi Evian Championship is to be a tournament that will thrill spectators and onlookers as it brings in a range of highly skilled and world-class golfers. Plenty of people are already looking forward to seeing this tournament commence, as after an extra year of waiting it could be one of the many highlights of this summer of major sporting events.
The Amundi Evian Championship
Last Year
Due to the unfortunate circumstances surrounding the COVID-19 pandemic, the 2020 Championship was cancelled. It has now since been rescheduled and should be taking place between the 22nd and 25th July 2021.
As a result of this, the most recent winner of this championship is Jin Young Ko of South Korea who we chose as our pick, winning just over $600k in 2019 by just two strokes. Shanshan Feng of China, Kim Hyo-Joo of South Korea, and Jennifer Kupcho of the United States all came in as runner's-up in 2019.
The Odds
* Odds have been provided by BetOnline and are accurate as of 20/07/2021
The Favourites
Nelly Korda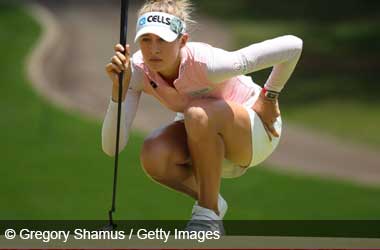 Nelly Korda is a 22-year-old from the United States of America. As reported from the Women's World Golf Rankings, known as the Rolex Rankings, Korda is currently ranked number 1 in the world.
As a rather recent addition to a typical line-up in these competitions as her professional career commenced in 2016, and joining the LPGA Tour in 2017, Nelly Korda has already racked up a total of eight professional wins across the LPGA Tour, LET and Symetra Tour.
Nelly Korda is coming to The Amundi Evian Championship on the back of her amazing 2021 Women's PGA Championship win in June, where she took home the winner's share of $675,000, beating a range of tough competitors.
Odds to win: +900
Jin Young Ko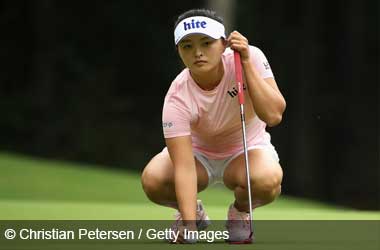 Born in South Korea in 1995, the 26-year-old is coming to The Amundi Evian Championship as the reigning champion, having won the title in 2019. Starting her professional career in 2013, Jin Young Ko has become an experienced golfer with around nineteen total professional wins and two major championship wins, which include the Evian Championship and the ANA Inspiration in 2019.
Ko Jin-young also finished off the 2020 season as the world number one and is currently ranked second in the world on the heels of fellow competitor Nelly Korda. Jin Young Ko is coming to The Amundi Evian Championship on the back of a recent win on the LPGA Tour at the Volunteers of America Classic, where she took the winner's share of $225,000.
Odds to win: +1000
Inbee Park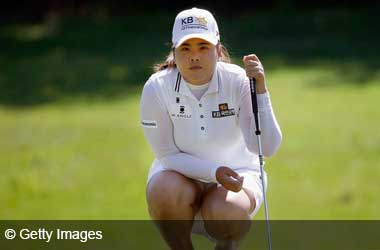 Inbee Park is an experienced golfer and has previously participated in this championship five times. Park has also been ranked as the world number one four times in her professional career and is currently ranked third in the Rolex Rankings.
With a total of twenty-one LPGA Tour wins under her belt, as well as a total of seven major championship wins, Park has built up a good following and reputation in the golfing community.
Park's most recent win came in March 2021 at the Kia Classic in California, as part of the LPGA Tour, taking a winner's share of $270,000.
Odds to win: +1400
Lydia Ko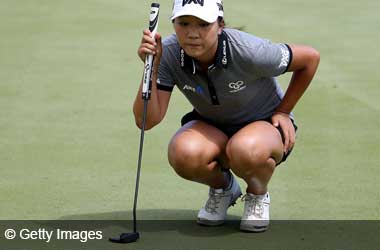 Lydia Ko, the New Zealander originally born in Seoul, South Korea, is yet another golfer who has previously won the Evian Championship who will be returning to compete in 2021.
Establishing her professional career in 2013, Lydia Ko has accumulated sixteen LPGA Tour wins, with two major championship wins coming from the Evian Championship in 2015 and also the ANA Inspiration the following year in 2016.
Lydia Ko will be coming to the upcoming Evian Championship on the back of her win at the 2021 Lotte Championship in April as part of the LPGA Tour, taking away a winner's share of $300,000.
Odds to win: +2200
Jessica Korda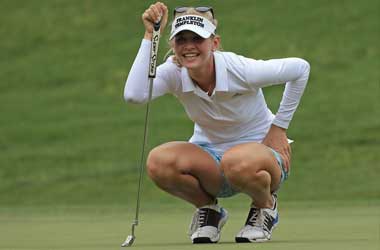 The older sister of Nelly Korda, Jessica Korda will also be participating in The Amundi Evian Championship.
Jessica Korda has managed to total six professional wins, all coming from the LPGA Tour, but has yet to walk away with any major championship wins.
She will certainly be on the lookout for that first major championship win at the Evian Championship.
Odds to win: +3300
Dark Horse: Angela Stanford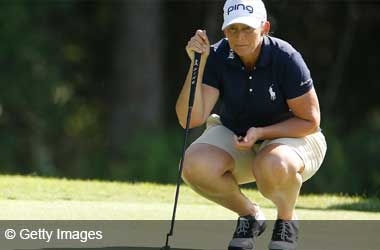 Angela Stanford from Texas in the United States won the Evian Championship back in 2018, taking a winner's share of over $577,000, which is her first and only major championship win to date.
Stanford is an experienced golfer, turning professional twenty-one years ago in 2000, and has since recorded a total of seven LPGA Tour wins since joining the Tour in 2001.
Odds to win: +10000
Longshots
Hyo Joo Kim (+1400)
Brooke Henderson (+3300)
Minjee Lee (+4000)
Anna Nordqvist (+6600)
Our Pick
In such a hotly contested competition, it can be tricky to pick out an outright winner. Nevertheless, we're plumping for Nelly Korda to solidify her world no 1 rank by adding another title to her growing list of successes.