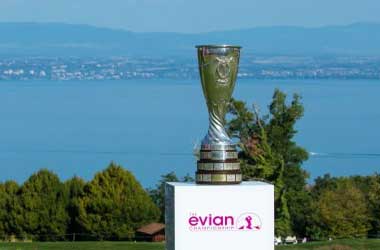 The Evian Championship is one of five LPGA majors on the calendar (most recent was the Women's PGA Championship) and it is in its 7th season as a major this year. This event, played in France, is located at Evian Resort Golf Club a course that has been played on Tour since 2000.
When analysing a major championship course that is played every year, we can often get a really good feel about how the course will play based on past results. Compared to the other majors, this championship definitely gives players the opportunity to go low and shoot significantly under par.
Past champions have even gotten up to -21 for the tournament. I would not expect scores quite that low, but you should very well expect scores to dip into double digits this week.
Best Sports Sites To Bet On The Evian Championship

Evian Championship
The Odds
This championship has very open odds and I think there is a lot of benefit to looking into the top tier players at this event. When we are at a major championship, we know all of the best will be ready to show up and play. We can capitalize on this by attacking players that have proven to have consistent top-end play at good prices this weekend.
The Favourites
Brooke Henderson and Jin Young Ko are co-favorites alongside Lexi Thompson and Sung Hyun Park. I love both young and Henderson here and I want to start my card with both of them and then sprinkle in a long shot afterwards.
Brooke Henderson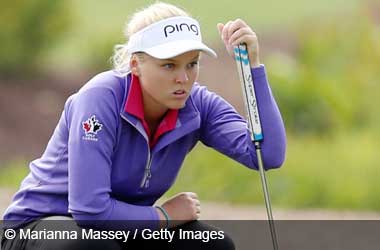 Henderson is one of the stars of the sport and it is no surprise to find her at the top of the board in this event.
She is coming off of a top 5 last week and she is clearly in great form with 5 top 11 performances in her last 8 starts with none outside of the top 45.
Henderson also sets up well for this course, as her two top 10s in the past 3 years would show.
Odds to win: +1400
Jin Young Ko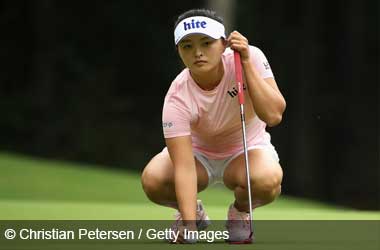 Jin Young Ko is one of the hottest golfers in the sport if you look at the calendar year of 2019. Ko has failed to miss a cut all season, but that is not the most impressive feat on her resume.
Ko has yet to place outside of the top 30 in her first 14 events this year. She also has 2 wins, 2 seconds, a third and a fifth place finish this year.
Ko's biggest flaw here is the fact that she has not played that well at the Evian Championship, which is held at the same course every year. For me, I am willing to overlook that because of the form and the fact that Ko is growing as a golfer at age 24.
Ko is coming off of a 58 to end her week last week and I think she has the potential to blow this course out of the water as well.
Odds to win: +1400
Dark Horse: Lydia Ko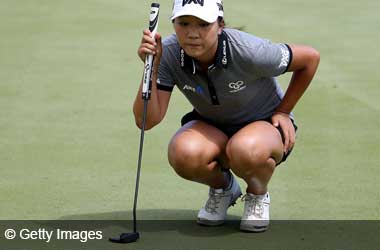 Lydia Ko is my favourite play to pair with the two players at the top because of her recent form and her course history. Ko has been very solid and consistent this year, but that consistency has not led to wins, which is why I think that her number is down here. Ko has not missed a cut since the middle of February, but she also has not won since April of 2017.
For me, the course history of Ko is one of the best when combining the overall skill level of her game and the price. Ko is consistent and talented, which cannot go overlooked, but she has also gotten 2nd, 8th, 1st, 3rd, and 10th in the last six years at this tournament. Her lone bad performance was a 43rd in 2016, which still isn't that bad.
When you combine this history with the fact that she placed 6th just last week in a loaded field, I think Lydia Ko is a no-brainer
Odds to win: +2800
Longshots
Austin Ernst (+9000)
Amy Olson (+15000)
Jasmine Suwannapura (+15000)
Ryann O'Tool (+20000)
Our Pick
This is a loaded field and we always want to attack the elite golfers in a field with so much depth. That being said, we want to ride the hot hand in Jin Young Ko for a big win at The Evian Championship.