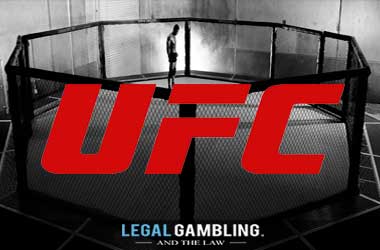 UFC 295 was expected to be a massive pay per view card for the premier MMA fight organization in the world as it was to be headlined by Jon Jones – widely regarded as the greatest MMA fighter in the history of the sport.
Heavyweight champion Jon Jones was to face former heavyweight champ Stipe Miocic on Nov 11 at Madison Square Garden in New York City, New York, United States.
The co-Main event was for a lightheavyweight title fight between former champ Jiří Procházka and former middleweight champ Alex 'Poatan' Pereira who moved up to lightheavyweight in a bid to win a championship in a new division.
However on Oct 26, the UFC confirmed that Jon Jones had pulled out of his fight after suffering an injury to his pectoral tendon that would require him to have immediate surgery and keep him out for at least 8 months. UFC President Dana White said that they decided to keep the Jones vs. Miocic fight on hold till 2024 and in the meantime do a heavyweight interim title fight.
The UFC got two of the top heavyweight prospects in the division to agree for a two week short notice fight. UK's Tom Aspinall will fight Russia's Sergei Pavlovich for an interim heavyweight title and the winner will have to wait to fight the winner of Jones vs. Miocic to unify the heavyweight title.
The UFC has confirmed that the co-Main event between Jiří Procházka vs. Alex Pereira will now serve as the Main Event as it is for the undisputed lightheavyweight title while the interim heavyweight championship between Tom Aspinall vs. Sergei Pavlovich will now be the co-Main event.
Best Sports Betting Sites for UFC 295
UFC 295 is expected to generate a lot of betting action. If you are an MMA fan and want to bet on UFC fights, go ahead and register at any of our recommended betting sites today!
While MMA fans will be disappointed not to see Jones vs. Miocic, they will be happy to see two of the most promising heavyweight fighters in the division fight for the interim belt. Apart from these two big fights, UFC 295 also has a number of other exciting fights including Jessica Andrade vs. McKenzie Dern and Matt Frevola vs. Benoit Saint-Denis.
UFC 294 – what happened?
UFC 294 took place in Abu Dhabi and was supposed to be headlined by a lightweight title fight between Islam Makhachev vs. Charles Oliveira 2 while the co-Main event featured a middleweight bout between Khamzat Chimaev vs. Paulo Costa.
However both fights fell through with less than two weeks' notice as Oliveira suffered a nasty cut over his eye that ruled him out and Paulo Costa suffered an elbow injury that required surgery. The UFC did a great job in finding exciting replacements as the rescheduled card saw Islam Makhachev vs. Alexander Volkanovski 2, while the co-Main event saw former UFC welterweight champ Kamaru Usman move up to middleweight to face Khamzat Chimaev.
Fans were even more excited to see the new Main and co-Main events as the replacement fighters were bigger names and on paper it promised to be an even more interesting fight card. However, it wasn't to be as the end results showed why it isn't a good idea for fighters to take short notice fights.
Makhachev finished Volkanovski in the very first round after landing a stunning head-kick to give Volkanovski his second consecutive loss. Volkanovski looked very troubled in his post-fight interview and admitted that in hindsight it was not a good decision to take a short notice fight against the champ.
Khamzat Chimaev looked fantastic in the first round against Kamaru Usman but once again started to gas as the fight progressed. Usman started to find his rhythm only in the 3rd and final round and the fight ended up going to the judges. Chimaev ended up winning by majority decision but wasn't as impressive as fans thought he would be!
* Odds have been provided by BetOnline and are accurate of Nov 06, 2023
Main Event Breakdown: UFC Lightheavyweight Championship
This UFC lightheavyweight title fight is going to be interesting as there is a lot of history behind it. Jiří Procházka fought Glover Teixeira at UFC 275 and ended up winning in the final round after securing a submission that saw him become the UFC lightheavyweight champion.
When Teixeira lost that fight, Alex 'Poatan' Pereira was in his corer as the Poatan trains with and under Glover Teixeira. The Poatan will now get a chance to avenge that loss for his head coach when he takes on Jiří Procházka and this time around Glover Teixeira will be in his corner.
Jiří Procházka forfeited his lightheavyweight championship after suffering a nasty shoulder injury that has ruled him out for nearly 18 months. When he forfeited his belt, UFC President Dana White guaranteed him an automatic rematch for the title and that's why he gets a chance to fight for lightheavyweight title that was vacated by current champ Jamal Hill who suffered a knee injury that ruled him out for a year.
Pereira moved up to lightheavyweight at UFC 291 after losing his middleweight title to his nemesis Israel Adesanya. Pereira fought former lightheavyweight champ Jan Blachowicz and ended up winning by decision. The UFC put this fight together as it promises to be an exciting striking battle between two exceptional fighters who have very different striking styles.
Jiří Procházka (29 – 3 – 1)
Odds to win: -130 (1.77)
The first thing we need to see is how good Jiří Procházka is after his 18 month layoff and whether his shoulder is perfectly fine. Jiří is a very unconventional striker who has exceptional power in both his hands and feet. While most fighters are afraid to stand and strike with the Poatan, we don't think Jiří will back down from a stand and bang style of fight.
The one big problem with Jiří Procházka is that his fighting style allows him to get hit way too much. We saw this in his fight against Glover Teixeira, when he took a lot of shots to the head and later even though he won the fight and became the lightheavyweight champion, admitted he was disappointed with himself from taking so much damage.
Jiří will have to avoid making those same mistakes against Pereira as the Poatan is a far better striker than Teixeira. Jiří might also have to use some of his wrestling and submission skills as he did against Teixeira in the final rounds that helped him secure the win! Jiří goes into this fight as the betting favourite as he has better skills on the ground than Pereira.
Alex Pereira (8 – 2 – 0)
Odds to win: +100 (2.00))
Alex Pereira has only had one fight in the lightheavyweight division and still get a chance to fight for gold. He is the betting underdog and has a tough challenge ahead of him as Jiří is the same height as him and is also a fantastic striker who will look to come forward and put the pressure on the Poatan.
Pereira will benefit greatly by having Glover in his corner as he will get first-hand knowledge of what he needs to do to exploit some of the weaknesses that Glover found out when he fought Jiří. One thing that could make a big difference for Pereira will be his cardio and whether he will be able to keep the pace with Jiří, if the fight ends up going all 5 rounds.
We know Jiří can do 5 rounds and will look to put in an insane pace from R1. Pereira needs to have a plan to control the pace of the fight, be prepared to stop the occasional takedown and make Jiří pay when he drops his guard and offers Pereira a chance to land a combination.
Prediction: We are going to back Jiří to reclaim his belt and win by TKO inside of 4 rounds.
Co-Main Event: Heavyweight Bout
The UFC has tried in the past to book a heavyweight fight between Sergei Pavlovich and Tom Aspinall who are two of the most promising fighters in the division but the fight did not materialize due to injury problems.
Pavlovich has looked unstoppable in the heavyweight division, bulldozing his opponents with brute strength and KO power. He was very intent on getting a title shot after the Jones vs. Miocic fight and now gets his wish earlier than expected.
Aspinall wasn't expecting to get a title shot as he wanted to fight either Ciryl Gane or Pavlovich to secure a crack at the Jones vs. Miocic winner. When he got the call to fight for an interim title, Aspinall said he did not waste time trying to negotiate for more money but simply said yes as he knew this was a once in a lifetime opportunity!
Pavlovich should be better prepared for this fight as he was rumoured to be the backup fighter for the Jones vs. Miocic fight. Aspinall usually stays in shape and trains most of the time but not having a full fight camp against a top prospect like Pavlovich could hurt him, just like it did for Volkanovski.
Sergei Pavlovich (18 – 1 – 0)
Odds to win: -225 (1.44)
Pavlovich goes into this fight as the betting favourite and rightly so as he is better prepared. His biggest strength is his brute power and ability to finish fights in the first round. His best chance against Aspinall will be to do exactly this and secure a KO early on in the fight.
We don't know how Pavlovich performs once the fight gets into the third round or past the third round as we have not seen the Russian pushed into deep waters. We also don't know how good Pavlovich is on the ground as we haven't seen him taken down and put on his back.
Tom Aspinall (13 – 3 – 0)
Odds to win: +185 (2.85)
Aspinall is the UFC betting underdog even though he is pretty similar to Pavlovich since he has also had very quick finishes and hasn't been tested in the later rounds. The one difference is that we do know that Aspinall has an excellent ground game and can pull of a number of different submissions.
We also know that Aspinall is very light on the feet and has heavy hands, just like Pavlovich. If the fight goes past the second round, we expect it to favour Aspinall.
Prediction: We expect Tom Aspinall to win this fight by submission inside 3 rounds.