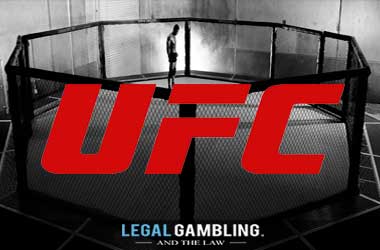 The UFC heads down under for another exciting pay per view card with UFC 293 taking place at the Qudos Bank Arena in Sydney, Australia on Sep 10. UFC 293 will be headlined by just one title fight with UFC Middleweight champ Israel Adesanya taking on the number 5 contender in the division Sean Strickland.
Israel Adesanya who was born in Nigeria but lives in New Zealand was initially expected to fight the top prospect in the division Dricus du Plessis at UFC 293. MMA fans around the world were excited to see their matchup as there is a lot of bad blood between the two fighters. However, du Plessis wasn't ready to fight at UFC 293 and said he needed more time to prepare for his title fight.
As a result, Adesanya decided that he could not wait for du Plessis as he wanted to headline the card and called out Sean Strickland. The UFC took some time to put this fight together but given that Adesanya has already fought and defeated all of the top contenders at middleweight, the UFC had very little choice other than Sean Strickland.
The Adesanya vs. Strickland fight isn't as appealing or exciting as the potential Adesanya vs. du Plessis fight but Aussie fans will have to settle for what they have for now! The co-Main event will see Aussie favourite and Sydney banger Tai Tuivasa take on the Russian Alexander Volkov in a heavyweight fight!
UFC featherweight champ Alexander Volkanovksi will not fight on this card as he is still recovering from hand surgery but will be in the audience. Top New Zealand flyweight prospect Kai Kara-France was scheduled to fight Manel Kape on this card but pulled out due to a concussion injury. Some of the other top Aussie and Kiwi fighters that you will see on this card includes Justin Tafa, Tyson Pedro and Carlos Ulberg.
Best Sports Betting Sites for UFC 293
If you would like to bet on the action taking place at UFC 293, go ahead and sign-up at any of our recommended betting sites below, claim your welcome bonus and bet now!
UFC 292 – what happened?
UFC 292 took place at the TD Garden in Boston, Massachusetts on Aug 19 and was headlined by a bantamweight title fight between champ Aljamain Sterling vs. Sean O'Malley. The co-Main event saw strawweight champ Zhang Weili defend her belt against top Brazilian contender Amanda Lemos.
Sterling went into the fight with the aura of being the best bantamweight champ in UFC history and was expecting to dominate O'Malley on the ground. The champ was very confident in the lead-up to the fight with the press conference and face-offs. He expected the fight to be easier than his last fight with Olympian and former champ Henry Cejudo.
Things did not go as per plan as Sterling found it difficult to take O'Malley down and ended up getting caught with a huge right hand from O'Malley that eventually led to him winning by TKO. Sterling left the cage in shock and said he would like a rematch but it seems unlikely as O'Malley has already has his sights on Chito Vera for a potential title fight in December.
Zhang Weili put together a master class and showed how dominant she can be on the ground and on her feet. Lemos put up a good fight and did not quit but she was completely dominated in all 5 rounds. Zhang Weili defended her belt successfully and will now wait to see who her next challenger will be.
* Odds have been provided by BetOnline and are accurate of September 3, 2023
Main Event Breakdown: UFC Middleweight Championship
Israel Adesanya called for an immediate rematch after losing his middleweight title to his nemesis Alex Pereira and got his revenge at UFC 287 in April when he KO'd the Poatan and reclaimed his middleweight belt.
Adesanya who likes to fight as often as he possibly can, did not waste any time and let the UFC know that he wanted to fight on the UFC 293 pay per view card in Sydney. Given that Dricus du Plessis fought only in July at UFC 290, du Plessis decided that he could not be ready in time for Sydney and Strickland became the beneficiary of an unexpected title shot.
Adesanya does not think very highly of Sean Strickland and has called him an idiot in the media and said that the UFC was not keen on giving Strickland a title shot because they knew he could say stupid things and embarrass everyone. However, with no one else ready for a title shot, the champ said he decided to give Strickland a chance.
The champ goes in as a huge betting favourite against Strickland. UFC heavyweight champ Jon Jones said he picks Adesanya to win as everything Strickland can do, Adesanya can do better.
Israel Adesanya (c) (24 – 2 – 0)
Odds to win: -650 (1.15)
Adesanya goes into this fight with a lot of confidence as he knows Strickland got put to sleep by Alex Pereira who he finished in his last UFC fight. If this fight ends up being a striking contest, Adesanya should excel as he is the more technical fighter and does hit harder.
What will be interesting to see is how things go in the press conference in the lead up to the fight as Strickland is known for trying to get under his opponent's skin. Will Strickland's antics upset Adesanya and throw him off his game or will the champ not fall for any of Strickland's mind tricks.
Adesanya will want to finish Strickland and send another strong message to the rest of the division, especially du Plessis who he is likely to fight next, if he retains his championship.
Sean Strickland (27 – 5 – 0)
Odds to win: +475 (5.75)
Sean Strickland will not mind the underdog tag as he goes into hostile territory to see if he can upset the champ Adesanya. The boos and the pressure of being in a title fight is not likely to get the better of Strickland as he has shown in the past that he has really thick skin and is very strong mentally.
Strickland needs to come up with a good game plan to beat the champ and stick to the game plan in the Octagon. Strickland is pretty good in the wrestling department but prefers to stand and strike with his opponents. If he relies solely on his striking, it could be either a short night or a long night for the American.
He is known for coming forward and having great cardio and will look to use both those weapons against Adesanya to see if he can become the new middleweight champ!
Prediction: We expect the champ Israel Adesanya to retain his belt and win by TKO!
Co-Main Event: Heavyweight Bout
The co-Main event will see the big boys step into the Octagon and throw down. Crowd favourite Mr. Shoey Tai Tuivasa always entertains the fans when he fights. Tuivasa is fighting in his backyard as he lives in Sydney and is likely to get the biggest roar from the crowd.
Tuivasa is coming of back to back losses and will be very keen to get back in the winning column. He lost to former title challenger Cyril Gane in Sep 2022 and then lost to one of the top prospects in the division Sergei Pavlovich in Dec 2022. While there's no shame in losing to two of the best fighters in the heavyweight division, what will worry fans is that Tuivasa was stopped in both fights.
The Aussie banger is known for having a good chin but the last two fights have shown that Tuivasa can be stopped and the big Russian Alexander Volkov will be looking to make it three stoppages in a row. Volkov fought in March 2023 and stopped Alexander Romanov in the very first round.
Volkov goes into this fight as the betting favourite and is the more technical fighter. Tuivasa knows there's a lot on the line for him in this fight and will be looking to turn this more into a brawl than a technical fight as it will favour him.
Tai Tuivasa (15 – 5 – 0)
Odds to win: +209 (3.09)
Tuivasa took the last 9 months off to work on his weaknesses and come back a lot stronger. He has a tough test in Volkov as the Russian is the taller fighter and has the better reach. What should work in Tuivasa's favour is that Volkov prefers fight on the feet and is not someone who usually shoots for the takedown.
The three round fight will also favour Tuivasa who is not a big fan of 5 round Main Event fights.
Alexander Volkov (36 – 10 – 0)
Odds to win: -244 (1.41)
Alexander Volkov has a lot more experience the Tuivasa and will go into this fight full of confidence that he will be able to handle this fight wherever it goes. What Volkov will need to be careful about his letting his concentration slip like he did in the Derek Lewis fight and getting caught with his hands down!
We expect Volkov to manage distance well and turn this into a technical fight and not get into a brawl with Tuivasa and turn things in his favour.
Prediction: We expect Tuivasa to finish this fight by KO/TKO and win in front of his home crowd!