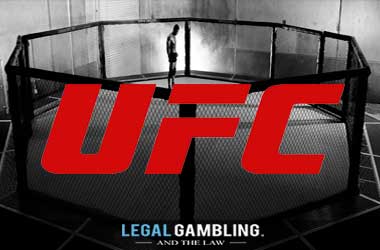 UFC 265 is set to go down this weekend in Texas on August 6 at the Toyota Center in Houston.
It'll serve as the second UFC PPV event to go down in this city in just a matter of months with the Texan hub providing the promotion with one of their first safe havens as the COVID-19 pandemic begins to ease in the United States.
The main card looks set to be headlined by Ciryl Gane vs Derrick Lewis as the pair battle it out over the UFC Interim Heavyweight Championship.
We'll also see the return of the legendary Jose Aldo as the UFC attempts to continue its magnificent streak of strong pay-per-views in 2021.
Get ready, ladies and gentlemen, because this has all the makings of an underrated gem.
Best Sports Sites To Bet On UFC 265
Motivation Channel
UFC Heavyweight Championship – what's happening?
We all know that the rightful king of the UFC heavyweights right now is Francis Ngannou after he was able to dethrone Stipe Miocic earlier this year at UFC 260. "The Predator" had previously been on an absolute rocket ship to the top and now that he's finally reached the pinnacle, there seems to be more than a few obstacles in his way.
Ngannou was initially scheduled to defend the belt at this event against Derrick Lewis but made it crystal clear to the UFC that he wouldn't be ready in time. Therefore, Dana White made the call for Gane to step up and meet Lewis with the interim belt on the line – with the winner eventually taking on Ngannou at some point in the near future.
Jon Jones, on the other hand, continues to sit out and wait for his big moment.
Main Event Breakdown: Derrick Lewis vs Ciryl Gane
* Odds have been provided by BetOnline and are accurate of August 02, 2021
Derrick Lewis and Ciryl Gane have taken two incredibly different paths to get to the title picture and yet, there's still a great deal of excitement about what they could produce on the big stage. Lewis has tried and failed once before when challenging Daniel Cormier for the strap, whereas Ciryl Gane has been able to rise to the top of the division so fast that many can't even believe he's in this position.
Derrick Lewis (25 – 7 – 0)
Odds to win: +275
The Black Beast is known as one of the most popular fighters in the history of the UFC and it's not hard to understand why. He has knockout power, he's rarely in a boring fight and he doesn't stop fighting until the dying seconds of any contest he features in.
He's coming into this one as the underdog but after his win over Curtis Blaydes, nobody is going to make the mistake of taking him lightly.
Ciryl Gane (9 – 0 – 0)
Odds to win: -350
Ciryl Gane is just 9-0 in his entire mixed martial arts career and yet he's about to fight for an interim world title. That kind of progression doesn't come around every day and, simply put, it's absolutely terrifying. Every time he steps into that cage he seems to grow in maturity and precision with his success over Alexander Volkov really showcasing the improvements he's made in such a short window.
Prediction: Ciryl Gane wins via unanimous decision
It's not a shocking revelation to say Lewis is the underdog here and that he has a better "puncher's chance" than most courtesy of his mind-blowing strength.
Still, when the lights shine brightest we think there are few more composed at heavyweight than Ciryl Gane. The hometown advantage is going to add an interesting dynamic to this but we're still backing the Frenchman to get the win.
Preview Of Other Main Events
Jose Aldo (29 – 7 – 0) : -130
Pedro Munhoz (19 – 5 – 0): +110
The UFC bantamweight division has been unofficially crowned the best in the sport in the last few months and certainly in the UFC, with the 135-pounders looking as sharp and elite as they have done in a long time. Two men who want to prove they're amongst that crop are Jose Aldo and Pedro Munhoz, both of whom are 34 years of age and both of whom are hoping to make quite the splash on Saturday night.
The demise of Jose Aldo always seems to be greatly exaggerated and against Marlon Vera last December, he proved why with a decision win that allowed him to bounce back from the disappointment of being beaten by Petr Yan. The Brazilian will forever be a fan favourite in the hearts of many and is perhaps rightly viewed as the favourite to win in Houston.
The Cody Garbrandt win put Pedro Munhoz on the map in a big way but since then, he hasn't quite been able to get the same kind of efficiency in his game that he once enjoyed. He lost to Aljamain Sterling and Frankie Edgar before bouncing back with a Fight of the Night win over Jimmie Rivera, and if he has any hope of claiming a title one day, he needs to make a statement at the weekend.
Prediction: Jose Aldo wins via split decision
Jose Aldo loves a good finish but he's also not afraid to edge out a close decision victory. This showdown has Fight of the Night written all over it and even if you aren't a big fan of either guy, ignoring what they're capable of simply should not be on the menu. Munhoz is going to get his shots off but we think he'll spend a lot of time looking for the counter or going down the defensive route.
If Aldo starts going to the body and unleashes the sort of volume we're used to seeing, he should be able to get the nod – even with the ever-present threat of the judges screwing him over as they did against Marlon Moraes.