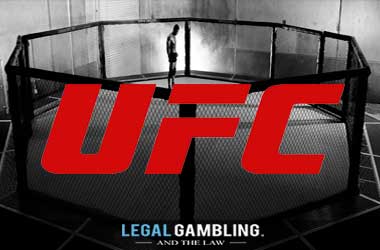 UFC 260 will showcase two title fights on the night.
This includes a highly anticipated UFC heavyweight championship rematch between current heavyweight champ Stipe Miocic and the next contender in Francis Ngannou. Ngannou is known for his ability to land a punch that ends up being heard around the world? On the other side, Stipe is the champion until someone can prove him different.
The co-main event will feature a featherweight championship battle between current champion Alexander Volkanovski and Brian Ortega. Volkanovski will look to keep that crown, but is going to be in for quite the test when these two get together in Las Vegas.
Meanwhile, Ortega is on the rise, as he was once a title challenger and looking to get back to the top.
Best Sports Sites To Bet On UFC 260
AXIOM COMBAT
Last fight
These two faced off with each other back in UFC 220 in January of 2018. This was known as one of the most exciting fights in UFC history. Miocic came into the bout feeling very disrespected by his opponent.
The first five rounds were dominated by Miocic by using a variation of strikes with clinch, followed by takedowns. Miocic eventually won the fight in a unanimous decision.
Main Event Breakdown
* Odds have been provided by Intertops and are accurate of March 19, 2021
Stipe Miocic (20-3-0)
Odds to win: +105
For Miocic, he ended up being a lot to handle for Ngannou in their first meeting. Wrestling was the key factor that separated the two.
If Ngannou has been able to improve in that regard, then this will be a different looking fight. To give Miocic more credit for winning again, in rematches alone, the winner of the first fight wins the second eight out of 10 times.
Miocic recently completed back-to-back wins over arguably one the greatest heavyweights of all time in Daniel Cormier at UFC 252. Ngannou has the potential to make this an interesting fight, but he also could be not as challenging of an opponent like Cormier.
Ngannou also has never gone the distance and been successful. Having Miocic as an underdog in this one really makes this a unique betting option.
Francis Ngannou (15-3-0)
Odds to win: -135
If you could only have one fighter land a single punch in hopes for a knockout, who comes to mind? One punch is about all that is needed for Francis to seal the win, especially when looking back at his last four fights that had 30 combined punches in total.
However, strong punching power only carries you so far to be successful in the heavyweight division. You still need technique and other skills to get the job done.
Prediction: Miocic by decision
Preview Of Other Main Event
Tyron Woodley (19-6-1): +215
Vincent Luque (19-7-1): -265
The "Chosen One", Tyron Woodley has dropped three straight, and many are wondering if the 38 year old is nearing the end of his fighting career. In fact, Woodley has dropped three straight fights, with his most recent one coming in September to Colby Covington.
That does not take way his accomplishments though. The veteran welterweight picked up the title back in 2016 as he took down Robbie Lawler. Woodley will need to use his strong defensive tactics, along with his ability to wrestle to win this one.
Vincent Luque on the other hand is nearly 10 years younger than Woodley, and seems to be peaking. He is coming off a knockout victory over Randy Brown in August. Known as the Silent Assassin, he is very violent with his approach.
He has a great ground game, and with his background in BJJ, he has sent many opponents packing early. This is going to be interesting to see how these two match up, and who's will wins out.
Prediction: Tyrone Woodley shows his experience and gets the job done with an upset win. Woodley wins by decision at +215.
UPDATE 23/02/2021: Volkanovski vs Ortega Fight Cancelled
Unfortunately, the co-main event that featured Alexander Volkanovski and Brian Ortega has been postponed due to COVID-19 protocols. The fight is expected to take place on a future date, we will preview the fight when announced.
Below you will find the odds for the cancelled fight.
Alexander Volkanovski (22-1-0): -190
Brian Ortega (15-1-0): +150
Both Ortega and Volkanovski are fighters that seek the action, who can really adjust their footwork depending on what the fight is doing in front of them. For Volkanovski, he did not have to change a lot in his last battle since he is coming into this one with two wins over Max Holloway.
Ortega definitely has the ability to switch stances with ease, so this has the tendency to disrupt the inside lead kicking strategy that Volkanovski likes to apply. Ortega will have to move quickly in his stance though, as Volkanovski is deadly with those kicks.
Ortega has a huge upside in his ability to upset Volkanovski. At times he has shown an unorthodox style in striking, which could be in his favor as he is able to switch stances.
He is definitely a dangerous fighter with a lot of heart to last 25 minutes. However, Volkanovski is the champion for a reason.
He has landed 6.02 significant strikes a minute in his last five fights. He also arguably has the better footwork and defense against significant strikes.
This all out brawl could have the award for fight of the night. Fans will most likely see a decision land in Volkanovski's favor.
Prediction: Alexander Volkanovski wins by decision, at -190