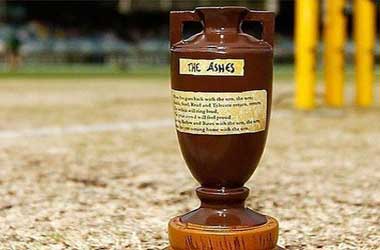 The Aussies will take on England in England during the 2023 Ashes as they look to retain the urn battling the Poms and strong crowd support led by the Barmy Army.
Australia are well prepared for the 5 match Ashes test series as they showed up in England early in preparation to play the 2023 World Test Championship (WTC).
Australia took on India in the WTC and put in a dominant display that helped them become the 2023 World Test Champions.
They will take a lot of confidence from that win as both their batters and bowlers put in a good performance and will now be ready to take on England in the first Ashes test.
England are always hard to beat in any format when they play at home. They have put together a strong test squad led by Ben Stokes and coach Brendon McCullum who have decided to play an aggressive brand of test cricket which will make it exciting for the fans.
We expect this to be a closely contested 5 match Ashes test series that can swing either way. Weather permitting, all 5 tests should end up with a result as England looks to win back the urn while Australia looks to keep the urn!
Best Places To Bet On The Ashes 2023
If you are looking to bet on the 2023 Ashes or any other cricket matches, do check out the following sportsbooks as they offer extensive betting coverage on all cricket games and other popular sports.
Schedule
The 2023 Ashes will be a 5 match test series taking place in England. This will be the 37th Ashes series to take place in England and the 73rd Ashes test series in history. Australia are the current holders of the Ashes having won the last series 4-0.
Schedule for the 2023 Ashes:
16 – 20 June 2023: First Test, Edgbaston Cricket Ground, Birmingham
28 June – 02 July 2023: Second Test, Lord's London
06 – 10 July 2023: Third Test, Headingley Cricket Ground, Leeds
19 – 23 July 2023: Fourth Test, Old Trafford Cricket Ground, Manchester
27 – 31 July 2023: Fifth Test, The Oval, London
The Ashes Team Analysis
* Odds have been provided by William Hill and are accurate as of 15/06/2023
England
Odds to win outright: 6/4
England will not mind the underdog tag going into the Ashes as in some ways it does take some of the pressure off them. England know they have to deliver in front of their home crowd as they cannot afford to lose the Ashes on home soil as it could be the end of a number of careers.
England have put together a squad that has a nice mix of experience and young blood. Leading the pace attack will be veteran pacers James Anderson and Stuart Broad who will most certainly be playing their final Ashes series at home. Anderson and Broad bring a wealth of experience and captain Ben Stokes will rely on their throughout the series.
England have played an attacking brand of test cricket ever since Stokes took over as captain from Joe Root and we expect them to play in a similar style against Australia. One thing England will have to be careful off is to not get too aggressive as they will face a quality pace attack against Australia. England's batting does look a little thin and they will need their middle-order to click or they could be in trouble very quickly.
Player to watch: Ben Stokes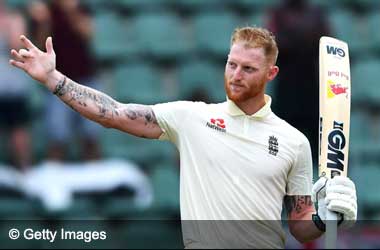 We think that the all-rounder in both sides is going to play a crucial role in determining how each test turns out. While Australia have a good all-rounder in Cameron Green, England have the best all-rounder in the world with Ben Stokes.
Stokes can be a match winner with both bat and ball as he has scored over 5,000 runs at an average of 35 and taken 194 wickets at an average of 32.1.
Australia
Odds to win outright: 10/11
Australia go into this Ashes test series as the betting favorites even though they are playing overseas and that comes as a bit of a surprise. On one hand, you can understand why the bookmakers are going with Australia as they are the 2023 World Test Champions. They have also spent enough time in England preparing for the Ashes and are already in test mode given their recent test against India.
Australia have a fantastic batting line-up, especially in the middle order and their tail does wag. The big concern for Australia will the form of their openers! Their pace unit looks great as they have Josh Hazlewood, Mitchell Starc and Pat Cummins but also a lot of bench strength with the likes of Scott Boland ready to step in.
Australia knows the importance of winning the first test as that will immediately put pressure on the hosts. If Australia can win the first test, they will be in the driver's seat and have a better chance of retaining the Ashes.
Player to watch: Marnus Labuschagne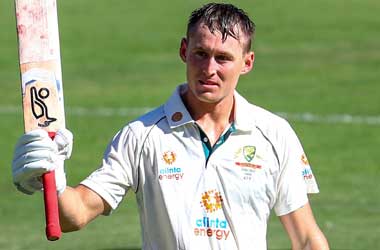 Marnus Labuschagne will play at number 3 and will be crucial to Australia's success as he will look to control the pace of the game. Labuschagne took the number 3 position from Steve Smith as he has shown over the last few years that he is indeed a worthy successor to Smith.
Labuschagne has a fantastic test average of over 56 and a decent strike rate of nearly 54. If Labuschagne gets going, he will look to pile on the runs and make big scores. He has 10 hundreds to his name and will look to make a few more during this Ashes test.
Our Prediction
While Australia go in as betting favorites, we don't think there's a lot of difference between the two sides, especially since England is playing at home. Australia do look the better team on paper with England having a little issues with their batting strength.
We do think that the side that wins the first test, will have the upper hand throughout the series and will likely end up winning the series. We are going to back England to win the first test and go on to win the 2023 Ashes.
Verdict: England to win the Ashes 2023: 6/4 to draw series: 6/1