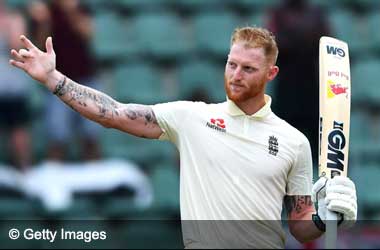 Summary
Ben Stokes expected to be the new test captain
Official announcement to be made at Lord's on April 28
G Kirsten likely to be appointed new England head coach
English all-rounder Ben Stokes is to become England's new Test captain after his appointment was ratified by England's new cricket director, Rob Key, on April 26, 2022.
The England & Wales Cricket Board (ECB) was expected to announce Stokes' appointment as the captain before 30 April. Stokes will take over predecessor Joe Root, who resigned from the position on 15 April.
Key had visited Stokes in North East for an in-person meeting to discuss him taking over the captaincy after Root's resignation. The all-rounder was eager to take on the new role. Previously, the Yorkshireman was the vice-captain of the English Test cricket team.
The news of the appointment was announced by April 28, in an ECB-led press conference at Lord's. The event will also be Key's first media appearance as England's new cricket director.
Stokes' appointment comes after captain Joe Root's resignation. Root stepped down from the captaincy a fortnight after the team lost by 1-0 in the West Indies. In the five years Root was the captain, England has won only one match out of 17. Stokes was already a popular choice for the captaincy due to the lack of any other potential contenders.
Previously, the 30-year-old Yorkshireman was deemed an 'inspirational captain' by Marcus North, Durham's director of cricket. North appreciated Stokes, calling him a 'match winner' and a natural team player who was capable of inspiring his teammates. Extolling his give-it-all attitude and immense dedication to play for England, he said that Stokes would prove to be an exemplary captain if given the opportunity. Touted as one of the lead candidates to become England's new cricket director, North had retreated from the competition in early April.
SA's Kirsten Might Become New Test Coach
Aside from ratifying Stokes' appointment as the Test captain, Key is also tasked with appointing a white-ball coach and a new Test coach for the English cricket team. The vacancies were advertised formally on April 26. Several candidates such as Simon Katich, Otis Gibson and Gary Kirsten have expressed their interest in the role.
Kirsten, a South African, is the latest to confirm his availability for the job. Currently, the former South African opener is acting as a mentor to the Gujarat Titans in the Indian Premier League (IPL) 2022. According to several media reports, Kirsten is expected to take up the England coaching job.