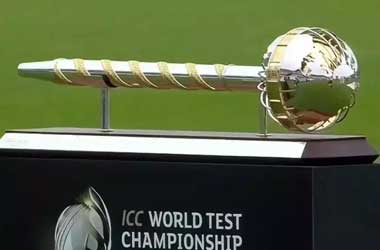 Summary:
India will play Australia for the World Test Championship in June
Australia does have the edge over India and should win
India can surprise Australia provided they make the right selection calls
The 2023 World Test Championship (WTC) is now a week away as both India and Australia look to face each other at The Oval in London, England.
The World Test Championship will take place from June 7 to 11, with a reserve day available should the weather interrupt.
Australia Should Have The Edge Over India
Australia has always been difficult to beat when the conditions favour them. English conditions will favour the pace bowlers and the Aussies will have the edge against India as they do have a more potent pace attack.
Australia are expected to play at full strength under the leadership of Pat Cummins as all of their players are fit and raring to go. The Aussies have been in the UK for some time now practicing, as they will start a 5 match Ashes test series against England once the WTC is finished.
This extra preparation will help Australia to adjust to English conditions faster as the Indian squad is coming out of the 2023 IPL and need to switch from white ball to red ball cricket mode.
Selectors Must Make Critical Selection Decisions For India
India have named its 15 man squad for the WTC and there are not many surprises. Missing from the squad as expected are bowling spearhead Jasprit Bumrah and dynamic wicket-keeper batsman Rishab Pant who are recovering from injuries.
India are most likely to play two spinners, two pacers and one all-rounder as they will look to strengthen their batting more than their bowling. Ravindra Jadeja, Ravi Ashwin will be the two spinners because they both can bat.
Mohammad Shami and Mohammad Siraj will be the two fast bowlers and Shardul Thakur will be the all-rounder since Hardik Pandya is not in the side. Srikar Bharat is likely to don the gloves.
Ex-Indian players and commentators believe that this is a safe squad but the selectors will need to take a few risks to give India a chance to beat Australia. They may have to play just one spinner and an extra pacer in Umesh Yadav and leave out Srikar Bharat in place of Ishan Kishan as this will weaken the batting but strengthen the bowling and help India have a better chance of getting 20 wickets and winning!