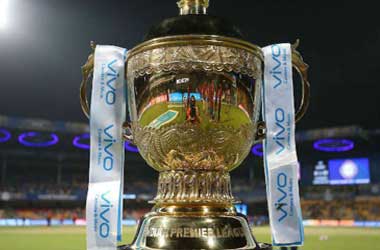 The 2021 Indian Premier League returns for the 14th season, where we will see eight teams battle it out for the prestigious title. In this season betting preview, we look at which teams have in them to compete for the title and which sides won't be making much noise in 2021.
The 2021 Indian Premier League, also known as IPL 14 will mark the 14th season of the Indian professional Twenty20 cricket league that will kick off on Friday, April 9, and will be played across six different venues in India.
The season will culminate with the grand finals at Narendra Modi Stadium in Ahmedabad, Gujarat, on Sunday, May 30, when the top two teams will duke it out for the title of champions.
Bet On The 2021 IPL With Our Best Sportsbooks
Last Year
The 2020 Indian Premier League was supposed to commence on March 29, but got later suspended and postponed to September, due to the COVID-19 pandemic. The tournament eventually happened in the United Arab Emirates between September 19 November 10 across three venues, whereas the grand final between Delhi Capitals and Mumbai Indians happened at Dubai International Cricket Stadium, Dubai.
As any year before, the IPL grand finals did not disappoint, having produced another spectacular and close series between two of the strongest Indian cricket teams. And while it seemed like Delhi Capitals would go on to win their first IPL title after making it into the finals after 12 years, they were unable to take down Mumbai Indians, who won their second consecutive title to solidify themselves as the most successful IPL team in history with five championships.
IPL 2021 Results
* Table Will Be Updated Each Week
Playoffs
Qualifier 1
Delhi Capitals vs Chennai Super Kings – Chennai won by 4 wickets
Eliminator
Royal Challengers Bangalore vs Kolkata Knight Riders – Kolkata won by 4 wickets
Qualifier 2
Delhi Capitals vs Kolkata Knight Riders – Kolkata won by 3 wickets
Final
Chennai Super Kings vs Kolkata Knight Riders – Chennai won by 26 runs
Previous Updates
IPL To restart In September
The remainder of the 2021 Indian Premier League will be played between September 19 and October 15 in the United Arab Emirates (UAE).
IPL Suspended Indefinitely
As of 4th May 2021 – The 2021 IPL has been suspended, full story here.
We currently do not know when the IPL will resume, but keep visiting our site to stay informed, and as soon as it will back we will continue bringing you results.
2021 Indian Premier League Favourites and outsider
Looking ahead to the 14th season of IPL, the question in everyone's mind is whether there is any team that will be able to end Mumbai Indians' era of dominance or have are Rohit Sharma's men just too good?
We will try to answer that and more with our 2021 IPL season betting preview.
* Odds have been provided by Bwin and are accurate as of 02/04/2021
Mumbai Indians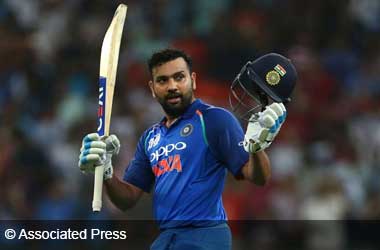 2020 result: IPL Champions
Players to watch: Ishan Kishan, Rohit Sharma, Jasprit Bumrah
Odds to win: 3/1
Mumbai Indians looked very good last season and it's hard to imagine a world where a team with Rohit Sharma, Ishan Kishan, Trent Boult and Jaspirt Bumrah won't be just as successful in 2021.
Not only do Indians have a strong lineup, to begin with, but they've also added Chris Lynn and Jimmy Neesham to their squad, which should in theory make them even stronger than last year.
Delhi Capitals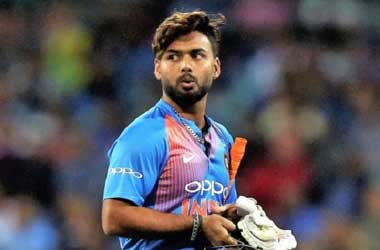 2020 result: IPL runners-up
Players to watch: Rishabh Pant, Umesh Yadav, Axar Patel
Odds to win: 9/2
As the bridesmaids of the IPL 2020, Delhi Capitals enter this season priced as the second-favorites to go all the way, which seems fair considering they were the closest challengers to Indians last year. And who are we to say they can't look just as strong in 2021?
Capitals are the type of team that has strong players in all the right positions, plenty of talent, and experience to be competitive with any team they might face.
That said, Capitals seem like don't have the "X-factor" that could help them to their first IPL title, which could be a problem when they face off against other top dogs.
Royal Challengers Bangalore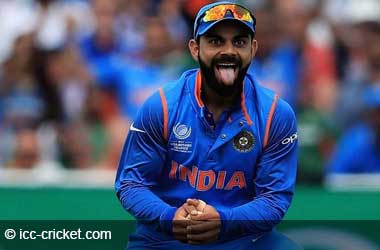 2020 result: 4th
Players to watch: Devdutt Padikkal, Washington Sundar, Suyash Prabhudessai
Odds to win: 11/2
On paper, Royal Challengers Bangalore were always strong, but they seemed like were missing something that would help them take one step further.
Regardless of Royal Challengers' subpar showings over the last few years, this is filled with some of the greatest cricket players on the planet, which leads us to believe they just might impress many – or at least make it into their first finals since 2016.
Sunrisers Hyderabad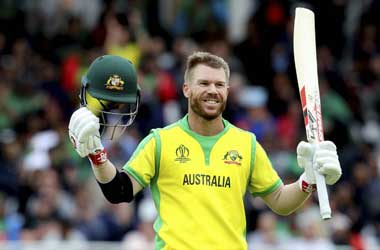 2020 result: 3rd
Players to watch: Priyam Garg, Mohammad Nabi, Jonny Bairstow
Odds to win: 6/1
Sunrisers Hyderabad have never missed the IPL playoffs, but they've also won only one title since their debut in 2013. Last year, Sunrisers finished third, which was quite a solid achievement, and a sign of good things to come, however, we don't believe they can make it much further in 2021.
Although a stacked roster, they're clearly not at the level of the top three teams, so unless they pull a rabbit out of their hat, Sunrisers shouldn't be finishing much higher than third.
Outsiders: Rajasthan Royals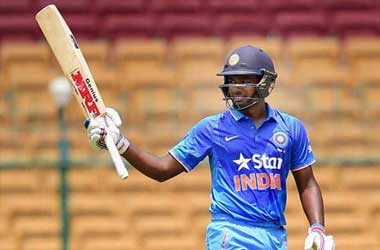 2020 result: 8th
Players to watch: Sanju Samson, Jofra Archer, Riyan Parag
Odds to win: 8/1
After finishing last in 2020, things can only go up for Rajasthan Royals, and that's exactly what we expect to see from this squad.
During the offseason, Royals lost Steve Smith to the Delhi Capital, but they shouldn't be too worried about his departure, since they still have Jos Buttler, Ben Stokes who they can count on.
As long as Stokes and Buttler can perform up to par with the expectations, the Royals should be more than capable to compete for a fifth-place finish and perhaps even push for a spot in the playoffs. Although a lot will have to go right for them to make it that far, the Royals have the needed talent to impress.