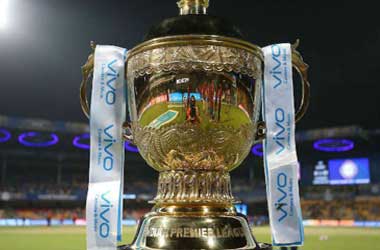 The 2020 Indian Premier League (IPL) will culminate with a grand finals match between the reigning champions Mumbai Indians and Delhi Capitals, who will lock horns on Tuesday, November 10 at the Dubai International Cricket Stadium, Dubai.
The 13th IPL season proved to be quite an exciting one, and even though it was expected to see Mumbai Indians lock in their fourth grand finals appearance in the last seven years, the season as a whole was no stranger to upsets.
Many saw Chennai Super Kings as a team that could potentially upset the league and claim a record-equaling fourth title, but they fell apart early on and ended in seventh place.
Meanwhile, Royal Challengers Bangalore who were our outsiders impressed many and narrowly lost to Sunrisers Hyderabad in the quarter-finals, which earned them their best placement since 2016 when they finished as runners-up.
As we look ahead to the grand finals, the main question in everyone's mind is: Will Mumbai Indians earn their spot in the history book and become the first team in history to win five IPL titles – or will Delhi Capitals pocket the team's first IPL title.
Best Cricket Sportbooks To Bet On The IPL Final 2020
Let's take a look at how the two finalists compare, where you can find the best odds, and what we believe has what it takes to win.
* Odds have been provided by BetOnline and are accurate as of 09/11/2020
Mumbai Indians
Mumbai Indians entered the tournament as the odds-on favorites including ours to repeat their success from 2019 and defend the IPL crown, and so far, they have not shown anything that would make us doubt their ability to do so.
Mumbai Indians have already been to record five IPL finals, which suggests they won't feel as much pressure as Delhi Capitals, who will make their IPL finals debut. Another thing working in Indians' favor is that there are no changes to their starting lineup, although there are some concerns with the fitness of bowler Trent Boult who picked up an injury.
Indians management has not commented on the extent of Boult's injury. However, the team captain Rohit Sharma stated his teammate is doing fine. How much of that is true is up to debate, but it's fair to say Boult is not at 100%.
Odds to win: 1.67
One to Watch: Jasprit Bumrah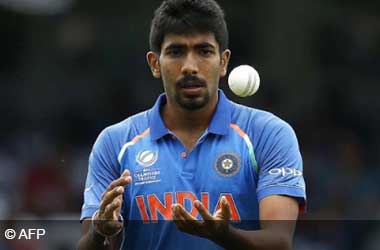 Jasprit Bumrah has established himself as one of the world's best seamers with 27 wickets in only 14 matches during the 2020 IPL.
What makes him a man to watch for this bout, however, is the fact that seven of those 27 wickets came in his three meetings with Delhi, which includes a four-wicket haul in the first qualifier.
Even if Bumrah fails to deliver, Mumbai can still count on Jasprit Bumrah, Trent Boult, but for the sake of this preview, our main focus will be on Bumrah, who will be a real test for Capitals batsmen.
Delhi Capitals
Delhi Capitals made an impressive run through the 2020 IPL season and are now only one step away from securing the team's first title. Much of their success this season came down to 31-year-old Marcus Stoinis, who will play a crucial role in an otherwise unchanged starting lineup.
Even though Delhi Capitals are priced as underdogs ahead of their bout with Mumbai Indians, we can't ignore just how dominant Capitals were in their win over Sunrisers Hyderabad on Sunday. Still, the Indians convincingly defeated the Capitals in the quarter-finals on Thursday, November 11, with 200/5 to 143/8.
Odds To Win: 2.28
One To Watch: Kagiso Rabada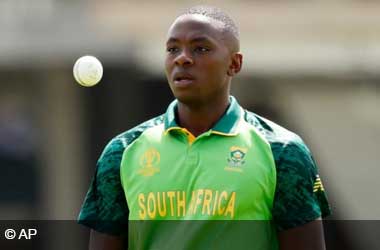 Kagiso Rabada has been magnificent for Capitals throughout the IPL with 29 wickets in 19 games, which averages out at about 17.8.
The South African bowler has also locked in four wickets in the second qualifier on Sunday and seems like a solid pick as the Delhi Capitals' top bowler, considering he has won the market in nine out of 16 outings.
Our Prediction
It's hard to be shocked seeing Delhi and Mumbai in the IPL grand finals since they were undeniably the two best teams of the tournament. The odds still favor Mumbai, which is fair, considering they have bested the Capitals less than a week ago, but that does not necessarily guarantee they will manage to see the same success on Tuesday.
Capitals have some very solid individual pieces. While Kagiso Rabada will surely play a key factor for them, we can't look past Shikhar Dhawan, the second-highest run-getter of the tournament.
There are even arguments to be made that Delhi field better and slightly more experienced spinners, which leads us to believe this bout can be much closer than what the betting odds might suggest.
Predictions: Delhi Capitals to win
Prediction: Kagiso Rabada top bowler of Delhi Capitals