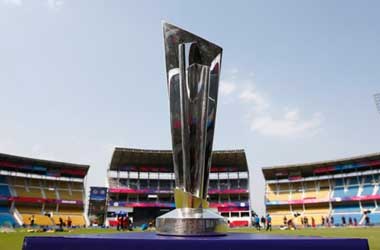 The 2022 T20 World Cup tournament has provided cricket fans with non-stop cricket action for the last month and it's boiled down to an exciting final clash between Pakistan and England.
Pakistan were never favorites to win the 2022 World Cup and should have been eliminated in the playoffs. They were handed a lifeline when South Africa was eliminated after a surprise loss to the Netherlands.
Pakistan beat New Zealand in the semi-final comprehensively while England toyed with India in the second semi-final.
Pakistan will face England on Nov 13 at the Melbourne Cricket Ground (MCG). Both teams will be hoping for good weather as there's an 80 percent chance for showers on Sunday and also 80 percent chance for showers on the reserve day – Nov 14.
Pakistan have won the T20 World Cup in 2009 while England are looking to win their first T20 World Cup.
Best Sportsbooks For The T20 World Cup Final 2022
Punters who are looking for a reliable sportsbook to bet on the 2022 T20 World Cup, should check out our list of recommended betting sites as they offer great odds and special bonuses for new players.
T20 World Cup Final Team Analysis
England are ranked the number 2 side on the ICC's T20 list while Pakistan hold the 3rd spot. We think this is going to be an evenly contested game because England have the better batting side while Pakistan have the better bowling side.
We do think the toss is going to play a vital role in the outcome of this game because of the bad weather prediction. There is a big possibility that this T20 World Cup final will see a reduction in the overs and could end up being decided via the D/L system.
* Odds have been provided by 888sport and are accurate as of 11/11/2022
Pakistan
Pakistan started their T20 World Cup campaign with a loss to arch-rivals India. They also suffered an embarrassing defeat to Zimbabwe and lost by 1 run. Pakistan's fans were disappointed with their performance as they had no chance of making the semi-finals but fate intervened and South Africa lost to the Netherlands which helped Pakistan reach the semi-finals.
This is one reason why both the Pakistan team and their fans believe that it is their fate to go on to win the T20 World Cup as it's written in their script. Wishing and praying isn't going to be good enough though as they have a stiff challenge ahead of them as England have had a dominant win against India in their semi-final game.
One to Watch: Babar Azam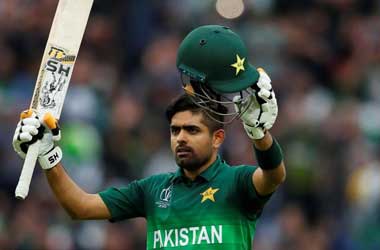 Pakistan captain Babar Azam looked horribly out of form for most of the tournament and that's one of the reasons why Pakistan struggled throughout the tournament. Babar played brilliantly against New Zealand along with his opening partner Mohammad Rizwan and put together a 100 run partnership.
Babar will go into the final with a lot more confidence and look to play an anchor role and bat through the innings while the likes of Rizwan and Haris Rauf play more freely and score at a faster rate. When Babar stays at the crease for an extended period of time, it anchors up one end and helps Pakistan to get to a respectable score.
Babar's captaincy will also be a major key during the T20 World Cup final. His field placements and bowling changes will be key in piling on the pressure against England.
Odds to win: 2.30
England
England have tremendous depth in their batting department which gives their top order the freedom to play their shots in the power play and put the opposition under pressure. England have looked a little patchy during the T20 World Cup but as the tournament has progressed they have moved from strength to strength under the leadership of Jos Butler which has been a delight for UK sports bettors.
Their toughest challenge was going to be India in the second semi-final but they ended up winning by 10 wickets after their openers put together an unbeaten 170 run partnership. Things may not be as easy at the MCG as Pakistan has the most talented bowling line-up in the competition and England knows that their batting will be tested by fire.
One to Watch: Ben Stokes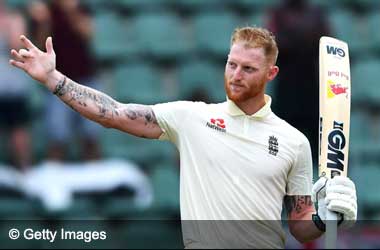 Jos Butler, Alex Hales, Sam Curran and Mark Wood have been the key players for England during this T20 World Cup. All-rounder Ben Stokes has had a relatively quiet tournament by his standards but we think he is the one player that Pakistan should not take lightly.
Stokes has shown in all formats of the game that he is a big match player. When England struggle, Stokes steps up and inspires the rest of the team to lift their game. Stokes is one of the premier all-rounders in the game and has the ability to change the game with both the bat and ball.
Butler used Stokes to open the bowling against India and could once again give him a shot at breaking the opening partnership against Pakistan.
Odds to win: 1.60
Our Prediction
The team that wins the toss is likely to bat first given that bad weather is expected at the MCG. If Pakistan ends up batting first, the odds of them winning the T20 World Cup increases in our opinion. This is because the conditions are likely to favour the bowlers and this gives Pakistan the edge as Pakistan has a more potent bowling attack.
If England ends up winning the toss and batting first, they will need to ensure they don't lose any wickets in the power play and then put the Pakistan bowlers under pressure. Given the way things have turned out for Pakistan during this World Cup, we are going to back them to cause an upset and beat England!
Punters who are looking to bet on the T20 World Cup, can go ahead and register at any of our trusted betting sites. All of our cricket betting sites offer T20 World Cup betting action, attractive odds, great welcome bonuses and easy deposit and withdrawal options.