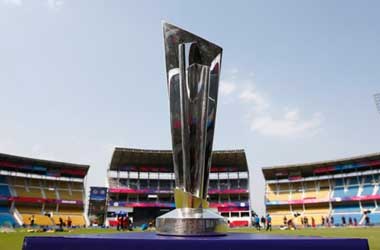 Twenty-five days and forty-four games from the opening delivery in Oman, the final of the T20 World Cup 2021 is finally here, and two of the best teams in the world will be competing against each other.
The T20 World Cup 2021 final will take place at Dubai International Stadium on 14th November.
The West Indies was the defending champion of this title, but it was eliminated in the Super 12 stage.
New Zealand and Australia are the two teams that will be taking on each other in the 2021 T20 World Cup.
New Zealand has a rich history in this tournament, having reached the semi-final several times, achieving the best performances in 2007, 2016 and 2021.
Best Sportsbooks For The T20 World Cup Final 2021
If you are looking to place bets on this final, then you should be able to choose one of the following sites. They not only offer the best odds but also attractive T20 World Cup final offers.
T20 World Cup Final Team Analysis
Both Australia and New Zealand have played each other in different levels of this competition. However, New Zealand has been to the finals and semi-finals a number of times, providing it with an advantage over Australia. So they should feel more comfortable about this game.
* Odds have been provided by William Hill and are accurate as of 14/10/2021
New Zealand
The road to the T20 World Cup final for New Zealand started off to a rocky start. Pakistan defeated New Zealand by five wickets in their opening game. Just as when India was defeated by Pakistan, the nature of New Zealand loss raised many questions over the team's credentials as competitors.
New Zealand quickly put all those questions to bed by beating India. The team defeated India by eight wickets, and the team's star player dismantled a highly overhyped batting order. Trent Boult is the one who carried out most of the damage. Apart from India, New Zealand also defeated other strong teams such as Scotland, Namibia, and England, a team that denied it a trophy in the 2019 Cricket World Cup final.
One to Watch: Trent Alexander Boult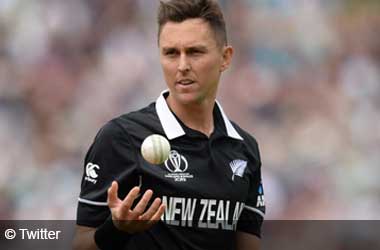 Trent Alexander Boult is one of the main players to watch in this final. As a New Zealand international cricketer, he plays for Northern Districts as a bowler. Alexander is a left-arm and fast-medium opening bowler as well as a right handed batsman. He made his test debut for the national team in December 2011.
At the 2015 world cup, he was the leading wicket-taker. And in November 2018, Trent Alexander became the 3rd bowler for the national team to achieve a hat-trick in the ODIS. In June 2019, he became the first-ever bowler for the New Zealand team to achieve a hat-trick in the world cup. For the T20 competition, he has played 40 matches, with the runs scored totalling to 28.
Across this campaign, Trent Alexander has been on top of his form as he has been the main player of the team. He helped New Zealand to defeat several top teams, including England and India.
Alexander's 3/20 against India set his team on a path that would see it win a total of four consecutive games to reach the semi-finals. Across the Super 12 stage, Trent delivered consistent quality. For sure, New Zealand will require his services to win the title.
Odds to win: 2.10
Australia
The win over South Africa at the Super 12 stage was an important outcome at the time. It was a game that felt like it was in Australia's control, but one that was always threatening to win. With Australia's all-star player back again, they held South Africa to 118/9 and reduced them to 23/3 inside. The drive to win picked up as they defeated Sri Lanka with lots of ease, with David Warner and Aaron Finch finding their groove in this game.
After being defeated by England, eight wickets with a total of 50 balls to spare, Australia's momentum dissipated quickly. However, the team rose again by getting a narrow win over South Africa. The team also bowled Bangladesh, thanks to Warner, Mitchell Marsh and Finch chasing it down in only 38 balls.
One to Watch: David Warner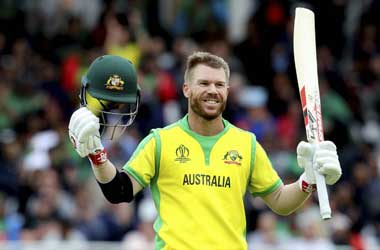 David Warner, at an average of 47.20, and 236 runs, has gone from the worry of Australia at the top of performance to its most in-form batter.
Warner has been a liking for making runs at massive games, so his top form in this match will not surprise anyone from across the world.
Under his name, Warner has been known to offer the best services in this competition. His most vital performance is where his 49 sets provided Australia with a perfect form. With southpaw in form, the Australian team has every reason to win this final.
Odds to win: 1.50
Our Prediction
Australia and New Zealand are two teams that are difficult to split. They both have important players who can help each one of them emerge the winner. However, with great form and lots of experience in this competition, New Zealand is our favourite option. Across the campaign, this team has managed to win some difficult matches, and this one can seem an easy one for them.
Many betting sites across the United Kingdom will be offering the best odds and some rewarding incentives on this particular event. Whether you are a new player or a pro, the list of recommended sites available above has some top options for you to choose from.
Aside from competitive odds, and highly rewarding offers, these sites also have a safe and secure gambling environment, quick payouts and you can access every feature on your favourite device ranging from desktops to laptops and tablets to smartphones. After deciding which team to include in your bet, just pick a site with good odds and enjoy some thrilling moments.