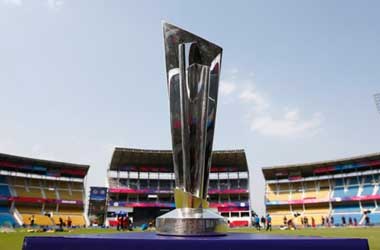 The next edition of the T20 World Cup is finally here, though things are very different. Usually, a tournament that takes place every two years, it is five years since the last one took place back in 2016, and a lot has changed in the cricketing world since then.
The tournament has been due to take place in Australia and India at different times in the past, but now we head over to the UAE and Oman, where the biggest hitters in the world will come together for what should be a feast of cricketing fun.
This is the first time that the event will take place outside of an elite Test cricket playing nation, giving a chance for the best players in the world to go outside of their usual travels to showcase their skills.
Fans will be in attendance for the games taking place. The one venue in Oman will have 3,000 fans while venues in the UAE are allowed to run at 70% capacity for this event.
Top Sports Betting Websites For The T20 Cricket World Cup
What Happened in 2016?
The last T20 World Cup to take place was back in 2016, with the West Indies coming out on top, beating England in the final. That tournament took place in India, with the hosts losing out to the eventual winners in the semi-finals, much to the disappointment of the home crowd.
That semi-final may well go down as being the best game of the tournament, with both teams scoring nearly 200 runs and the West Indies chasing down their target to win with two balls remaining.
Despite not reaching the final, the Indian superstar Virat Kohli was named as the player of the tournament. From five games, he scored 273 runs at an incredible average of 136.50, with a top score of 89 not out, which came in the semi-final we have just mentioned.
One disappointment at the tournament was Australia, and they will be hoping for a much better performance this time around. They didn't get out of the group stage in 2016, winning just two games from their four in the group and going home.
In the final, England scored 155 from their 20 overs. The West Indies managed to chase that down, reaching 161/6 with two balls to go, enough for them to lift the T20 World Cup trophy.
ICC
2021 Men's T20 World Cup Team Analysis
* Odds have been provided by William Hill and are accurate as of 08/10/2021
India(Ranked 2)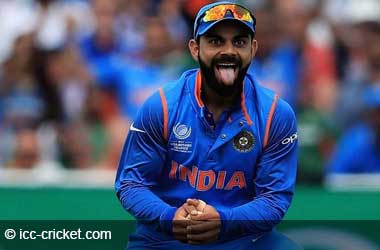 2016 Result: Semi-finals
Players to watch: Virat Kohli (c), Ravindra Jadeja, Rashid Khan
Odds to win: 3.50
When shorter formats of the game are played, the pressure is always on India to succeed. After not reaching the final on home soil in 2016, fans are expecting more here.
The UAE wickets should provide Indian like conditions for them to play in, and with Virat Kohli still dominant, they have a genuine superstar to lead them forward in his final outing as T20 Captain.
England (Ranked 1)
2016 Result: Runners-up
Players to watch: Ben Stokes, Jofra Archer, Liam Livingstone
Odds to win: 4.00
England fell at the last hurdle in 2016, but have a team full of big hitters to come back and try to go one better in 2021. By not playing in India, they are helped and the likes of Eoin Morgan (c), Dawid Malan, Jason Roy and Jos Buttler, who all have the ability to win a game.
The lack of spin options may hurt England, but they still have to be taken very seriously here.
Australia (Ranked 7)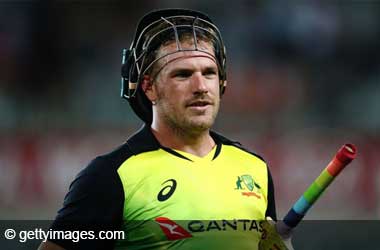 2016 Result: Group Stage (3rd)
Players to watch: Adam Gilchrist, Shaun Tait, Aaron Finch (c)
Odds to win: 7.00
Originally scheduled to host this event, had Australia been playing on home soil, there is a chance they would have been favourites to win outright.
They still shouldn't be discounted here, on paper they look strong, but the lack of cricket for some of these players due to travel restrictions has to be a concern. Those thinking about betting on the Aussies may want to watch them in their first game before going in.
West Indies (Ranked 9)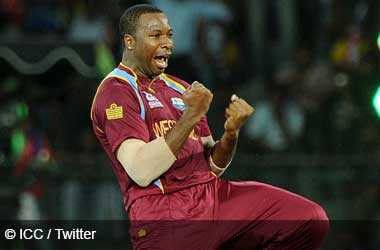 2016 Result: Champions
Players to watch: Evin Lewis, Andre Russell, Nicholas Pooran
Odds to win: 7.00
Current holders of the trophy, though this team is very different to the one that won in 2016, with new faces and those that remain now being five years older.
Kieron Pollard (c) is a great leader, and with a wealth of experience, including Chris Gayle still playing, this team should be able to handle anything thrown at them, though whether they have the quality of the three teams we have mentioned above, remains to be seen.
Pakistan (Ranked 3)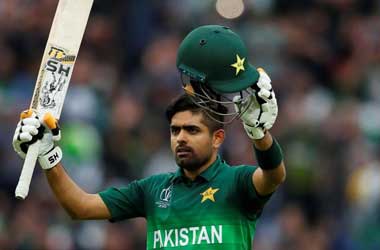 2016 Result: Group Stage (4th)
Players to watch: Babar Azam (c), Shaheen Shah Afrid
Odds to win: 11.00
No one in the competition has more experience of playing in the UAE than Pakistan after they were exiled there for a period of time.
Babar Azam will lead his nation for the first time, and they certainly have the quality to get involved.
Just like Australia, recent cricket is a question, as both of their warm-up tours were cancelled by their opposition. If they get off to a good start, Pakistan could well be a team to watch under the eye of Azam.
Our Prediction
Question marks hang over Australia due to the conditions that they will face and their lack of recent cricket as a country, and that leaves this open for India and England to fight over. West Indies have the experience, but their older legs may catch up with them, while Pakistan will feel at home here, but have been hit hard due to their lack of cricket in recent weeks after cancellations.
Given the conditions will favour spin, and the fact that England have few spin options in their ranks, India look to have found an excellent opportunity to make up for their failings in 2016. Although no longer playing at home, pitches will be very similar and considering the stacked lineup they have, both with the ball and bat, it is hard to look past the tournament favourites.
Those looking for value will want to keep an eye on Pakistan, if they start well, they could be worth considering as they will be very comfortable in the UAE.