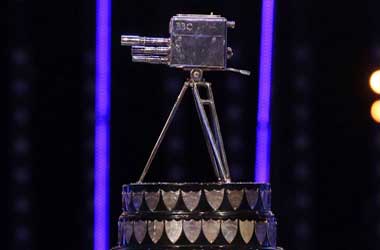 The 2020 BBC Sports Personality of the Year Award is scheduled to take place on Sunday, 20, when the public vote will be used to determine which of the list of six nominees achieved the most in the past year. The recipient of the award must either be British, reside in Great Britain or play the sport in the United Kingdom.
This year's list of nominees includes Formula One driver Lewis Hamilton, boxer Tyson Fury, snooker player Ronnie O'Sullivan, jockey Hollie Doyle, footballer Jordan Henderson and cricket player Stuart Broad. Now let's take a look at what the nominees have achieved in the past year and why they have earned their spot on the shortlist, but first, let's go back in time and take a look at the history of SPOTY.
The Sports Personality of the Year award was first introduced in 1954 after Paul Leonard Fox, a British television executive, came up with the idea to award athletes for their achievements throughout the year. The inaugural SPOTY award belonged to a British middle and long-distance runner Christopher John Chataway, who retired from sports two years later and turned to politics.
The ceremony was hosted each year since then, with only four people claiming the reward more than once. That list includes boxer Henry Cooper (1967, 1970), Formula One drivers Nigel Mansell (1986, 1992) and Damon Hill (1994,1996), as well as tennis player Andy Murray (2013, 2015, 2016), who is to date the only person to have won the award three times.
Meanwhile, Snooker player Steve Davis and Formula One driver Lewis Hamilton both finished inside the top-three for a record five times and both won the award once – in 1988 and 2014 respectively.
In SPOTY's 66-year history, Athletics is the most successful sports profession with 18 titles, 14 runner-up and 19 third-place finishes. Formula One sits in second with seven titles, nine runner-ups and one third-place finish, while Tennis is close behind with six titles, two runner-up and two third-place finishes.
Best Sports Sites To Bet On SPOTY 2020
Last Year
The 2019 Sports Personality of the Year award took place on 15 December 2019 at The Event Complex Aberdeen (also known as P&J Live) and held a ceremony for sportspeople who passed away in the past year and a special celebration to commemorate the 2019 FIFA Women's World Cup.
The list of nominees for the 2019 award included: athletes Katarina Johnson-Thompson and Dina Asher-Smith, rugby player Alun Wyn Jones, footballer Raheem Sterling, F1 driver Lewis Hamilton and the vice-captain of English cricket team Ben Stokes. The winner of the award was Stokes, with Hamilton in second and Asher-Smith in third.
Out of last year's nominees, only the freshly crowned seven-time Formula One Champion Hamilton has returned to compete for his second award and will be joined a by heavyweight champion Tyson Fury, six-time World Snooker champion, Ronnie O'Sullivan, jockey Hollie Doyle, Liverpool captain Jordan Henderson and English cricket player Stuart Broad.
The Odds
Let's take a look at the list of six nominees for the 2020 SPOTY award, what they have achieved and the best betting odds
* Odds have been provided by Bet365 and are accurate of 10/12/2020
SPORTY
Lewis Hamilton
Odds to win: 2/5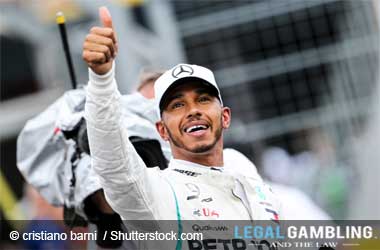 The 35-year-old Formula One champion had an incredible year behind him. Not only has he surpassed Michael Schumacher's number of race wins in October, but he also equalled the German's seven F1 titles and is well on his way to become the most successful F1 driver in history.
Hamilton now holds the outright record for race wins, pole positions and podium finishes, and is in many ways one of Britain's most successful sportspeople in history. Hamilton has also been a very outspoken supporter of the Black Lives Matter movement, which should earn him a few brownie points in the community.
Although Hamilton had to skip the final races of the 2020 F1 season after he tested positive for COVID-19, he has already won everything there is to win for this year.
That being said he likely won't have anything against adding another honour to his resume by winning his second Sports Personality of the Year award.
Ronnie O'Sullivan
Odds to win: 4/1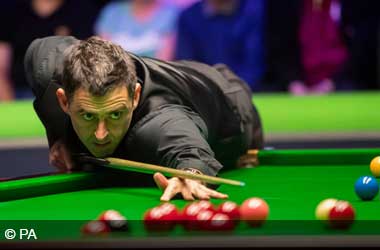 Ronnie O'Sullivan has earned his first SPOTY nomination thanks to a phenomenal performance at the 2020 World Snooker Championship in August when he won his sixth title and the first since 2013.
With this win, the 45-year-old O'Sullivan became the oldest champion since Ray Reardon who won the championship in 1978 at 45 years of age and tied in second with Steve Davis on the all-time leaderboard – only one World Championship title short of reaching Stephen Hendry.
Oddly enough, O'Sullivan was not too keen about SPOTY three years ago, when he stated:
I'm so happy I don't get nominated because I never would want to go.

It's not my type of thing – standing around at some gathering – it's not my scene and I really hope I never get nominated.
Regardless, O'Sullivan has proven he is one of the sport's greats, by holding more Triple Crown event titles (20) and more ranking titles (37) than any player in the history of Snooker.
Jordan Henderson
Odds to win: 9/1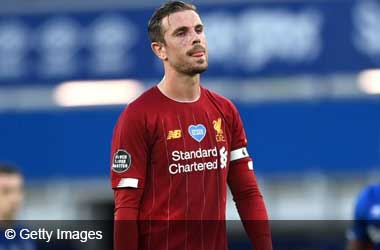 Joan Henderson earned his spot on the shortlist after he led Liverpool to a historic Premier League title for the first time in 20 years, only one year after the Reds won the coveted Champions League for the sixth time in their history. Henderson has also won the Football Writers Association Footballer of the Year award for 2019-20 season and has earned his place in the PFA Team of the Season.
Despite his immaculate achievements with Liverpool, Henderson is still far off the leading Hamilton and is priced about twice as high as O'Sullivan to win his maiden SPOTY reward. Regardless, he is an excellent pick for a top-three finish as the footballer with the shortest odds.
Tyson Fury
Odds to win: 16/1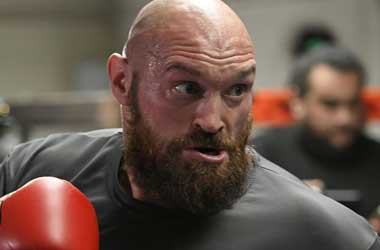 Tyson Fury became the favourite to win SPOTY in February after he beat Deontay Wilder for the world heavyweight title in Las Vegas. However, he has been drifting in the betting odds Marcus Rashford started gaining recognition for his charity work and Hamilton locked in his record-equalling seventh F1 title.
Like O'Sullivan, however, Fury does not seem too excited about the SPOTY award. On Wednesday, he publicly stated he does not want to be on the shortlist and urged BBC to remove him from the list and told his fans to not vote for him.
Despite his wishes, BBC have stated no alterations will be made to the list, which in theory keeps Fury in the race, but we would not expect him to win the award, largely due to his statement on Instagram.
Hollie Doyle
Odds to win: 16/1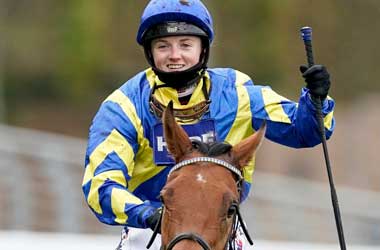 Hollie Doyle is the first nomination from horse racing since Tony McCoy in 2013 after becoming the first woman to win five races on the same card in UK, at odds of 899-1. In October she also broke her record for the most winners in a calendar year by a female jockey when she won her 117th race.
In the same month, Doyle also registered a historic double on British Champions Day at Ascot, which marked her first win at Group-One level. What makes her achievement that more impressive, however, is that despite a 10-week hiatus of horse racing due to COVID-19, she still managed to set a new record – in the quickest time with fewer rides.
The 24-year-old Brit has already won the Sunday Times Sportswoman of the Year and is now tied with Fury as the fourth-favourite to win the SPOTY as the first woman since Zara Phillips in 2006.
Stuart Broad
Odds to win: 100/1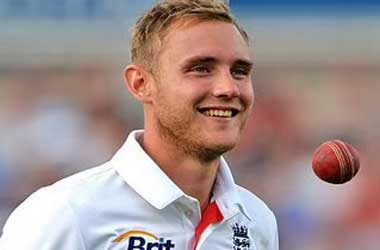 Stuart Broad became the seventh bowler in history to take 500 wickets on the fifth and final day of the third Test of the 2020 series against the West Indies. Broad was the fourth fast bowler and second English bowler – after James Anderson – to achieve that milestone, interestingly enough against the same batsman (Kraigg Brathwaite) as his teammate.
As the son of the legendary England batsman Chris, Broad has been a part of the English team that has won four Ashes, as well as the side which hoisted the World T20 trophy in 2010. While Broad has undoubtedly left a mark in the sports scene, his accomplishments can hardly compare to that of his competitors so it's not entirely shocking to see him priced as high as 101.0.
Excluded sportspeople that should be in the running
Even though the list includes individuals who achieved remarkable success in their sports this year, two sportspersons should have arguably be included in contention for the SPOTY, including footballer Marcus Rashford and professional motorcycle racer Jonathan Rea.
Jonathan Rea
Many motorcycle fans were left in shock when it was announced Jonathan Rea will not be included as one of the six candidates for SPOTY this year, despite winning his sixth World Superbike title in a row in October.
The Kawasaki rider is currently the most successful rider in history, having passed Carl Fogarty's tally of four WSB titles and Joey Dunlop's five consecutive F1 world titles in 1982-1986. However, it seems like his record-breaking numbers have been overlooked by the BBC SPOTY awards pannel.
British Superbike star Glenn Irwin commented on BBC's decision by stating:
I think any world champion is deserving. I don't think it's a case of who's not deserving.

Perhaps the number of candidates could be widened. This isn't a case of who doesn't deserve it, it's a case of showing respect to someone who deserves to be there along with the other candidates.
Regardless of his exclusion from 2020 SPOTY, Rea remains the no.1 sportsperson from Northern Ireland and by far the most successful World Superbike rider in the championship history.
Marcus Rashford
Rashford's success on the field might not be as impressive as that of other footballers, but it's fair to say that the BBC Sports Personality of the Year award – while celebrating the best in sporting achievements – should also include individuals who have done impressive things off the field.
The Manchester United forward has been viewed as one of the main favourites to win the SPOTY this year thanks to his charity work and the stand he has taken against child poverty and hunger. Earlier this year, Rashford partnered with food charity FareShare earlier in March to support and feed over 400,000 children locally.
By June 2020, Rashford's charity has raised over £20 million and provided over three million meals to vulnerable kids in the UK, and he has later successfully convinced the UK government to extend the school meals programme, however, was defeated in his efforts to extend the free school meals programme further.
Regardless, Rashford has made many good deeds in 2020, which can be valued equally as high or even higher than sports achievements of SPOTY candidates. Unfortunately, he was omitted from the shortlist because his accomplishments have not been "sporting related".