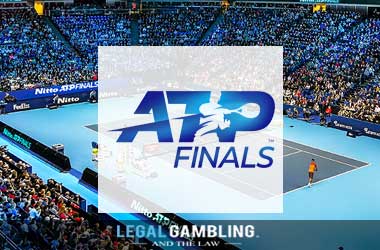 The ATP Finals is the climax of the well-known ATP World Tour season. The tennis event that features only the best eight qualified doubles teams and singles players is contested in a round-robin tournament format with four competitors reaching the knockout stage in the semi-finals.
The ATP Finals event has been taking place in major cities across the universe, with a rich history that dates back to 1970. From 2021 to 2025, the ATP Finals tournament will take place at Turin's Pala Alpitour stadium in Italy.
This venue is one of the largest indoor sporting arenas not only in Italy but also across the world.
While the Covid-19 protocols are in place, the fans will be present at Turin's Pala Alpitour stadium to support their favourite players and teams. Also, those who enjoy placing bets on the ATP finals event will get the opportunity to support their teams and players at their favourite sportsbook sites.
Apart from Rafael Nadal and Roger Federer, who are taking time to heal from injuries, all other top players are free from injuries, meaning they are ready to participate in this popular event. The likes of Novak Djokovic, Alexander Zverev, Danii Medvedev and Stefanos Tsitsipas will be taking part in the 2021 ATP Finals, so you have plenty of top options to pick from.
Top Sportsbooks To Bet On The ATP Finals 2021
If you are looking to place some bets on this tennis event, then you need to do that on a recommended betting platform. Here are some of the best online betting platforms and sportsbook operators that you can sign up with and start placing your bets. They offer competitive odds and bonuses on the ATP 2021 Finals.
Tennis Channel
Last Year
In 2020, Danii Medvedev managed to win the Singles title of this competition. It was his first-ever title at the ATP Finals event. Also, he became the first competitor to defeat the top three ranked players since David Nalbandian at the Madrid Masters in 2007. He was also the fourth competitor to achieve that overall after Boris Becker, Novak Djokovic and David Nalbandian.
Stefanos Tsitsipas, a defending champion, was eliminated from the tournament in the round-robin. On the other hand, Novak Djokovic was trying to equal Federer's record of most titles in the ATP Finals, but he lost to Thiem during the semifinals. His defeat guaranteed a first ATP Finals title for five consecutive years.
Diego Schwartz and Adrey Reublev made their first-ever debuts at the 2020 ATP Finals event. Despite qualifying with a number five ranking, Roger Federer was not available due to an injury.
* Odds Will Be Provided Soon
Singles
Eight players will compete in the 2021 ATP Finals Singles tournament. These players are Casper Ruud, Hubert Hurkacz, Matteo Berrettini, Andrea Rublev, Stefanos Tsitsipas, Alexander Zverev, Danii Medvedev and Novac Djokovic. According to betting experts, Novac Djokovic is the favourite.
Favorite: Novak Djoković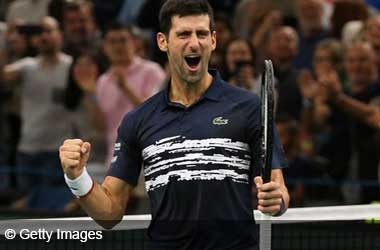 In the past few years, he has had an illustrious career that has earned him thousands of points on the ATP Finals rankings ahead of top players such as Stefanos Tsitsipas and Matteo Berrettini, among others.
Novac Djokovic current points are 9,370, while others like Casper Ruud and Hubert Hurkacz have as low as 3, 275 and 3, 315 respectively.
Odds to win: N/A
Alexander Zverev is the second favourite, while Danii Medvedev is once again our longshot, which worked out quite well last year..
Doubles
Three teams that were the first to qualify for the ATP Finals Doubles are Croatian duo Mate Pavic and Nikola Mektic, British-American pair of Joe Salisbury and Rajeev Ram and all-French duo Nicholas Mahut and Pierre-Hugues Herbert.
However, the remaining five teams can also pull a surprise and win the 2021 ATP Finals Doubles tournament.
These teams include Kevin Krawietz and Horia Tecau, Jemie Murray and Bruno Soares, Ivan Dodig and Filip Polasek, Juan Sebastian Cabal and Robert Farah, Marcel Granollers and Horacio Zeballos.
Favorite: Nikola Mektic/Mate Pavić
When it comes to the doubles ATP Finals ranking, Nikola Mektic and Mate Pavic have the highest points, which are 8,875.
The team that includes Nikola Mektic and Mate Pavic is the favourite based on its points and odds of winning.
Odds to Win: N/A
Whilst that of Joe Salisbury and Rajeev Ram is the bookies second. In terms of the longshot, Marcel Granollers and Horacio Zeballos are the top options, while Pierre-Hugues Herbert and Nicolas Mahut are the second favourites.
Our Prediction
Despite the underdogs pulling surprises in the recent ATP Finals events, it is still difficult to place a bet against the favourite Novak Djokovic in the singles. He has been on top of his career across the season. Also, all of the remaining seven players have high chances of winning since they have got the potential.
Novak Djokovic has been a popular player at many tournaments, making it to the finals. As betting experts, we are sure that Novak will take advantage of any weaknesses that other players have and grab this opportunity firmly. On the other hand, Croatian duo Mate Pavic and Nikola Mektic are our top selection for the doubles. Their odds at various sportsbooks indicate that this team has got the potential.
It does not matter whether you are a new punter or an experienced one; you should include these top picks in your bet. And the best part is that all of the top teams in the list available on this page offer the best odds and generous promotions that you can take advantage of once you create an account and place your first bet on this tournament.
On top of that, they will allow you to withdraw all of your winnings and receive your funds within the shortest possible time. So pick one of them, create an account, claim your offer and get started today.