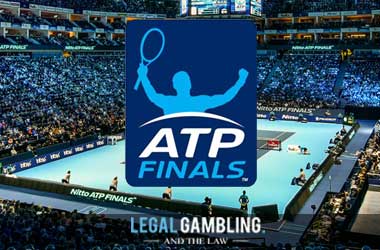 The ATP Tour recently announced that it will be moving the ATP Finals from its usual London destination to Turin, Italy.
The ATP went through a lengthy international bidding process which saw more than 40 locations throw their hats into the ring but in the end it was Turin that won.
The ATP Finals is the final showdown of the season in the men's division and the top tennis players in the world have gotten accustomed to playing at the famous O2 arena in London, England.
The ATP has staged its finals for the last 12 years in London and only the iconic Madison Square Garden in New York has hosted the ATP finals more than London.
The ATP finals will now be held at the indoor Pala Alpitour stadium in Turin, which is the biggest indoor stadium in the city. Turin will soon enter the history books as being the 15th city in the history of the ATP to host the finals.
ATP Tour
The ATP started back in 1970 and the ATP final is the top event in the long tour. The 2019 ATP final is expected to have a total of $9 million in prize money and that number will go up to $14.5 million for the 2021 edition in Turin.
Chris Kermode who is the executive chairman of the ATP said that they move to Italy made a lot of sense as Italy had one of the biggest tennis markets in Europe. The Next Gen ATP Finals was hosted in Milan and the Internazionali BNL d'Italia was hosted in Rome. The Italian market has the experience of hosting top tennis tournaments successfully and Kermode is confident that the ATP finals will be a big success.
Federer And Djokovic Happy With Move
Some of the top tennis players in the world took to social media to share their views on the ATP finals moving to Italy. Swiss great Roger Federer said this move was another new and exciting chapter for the ATP tour while Italy's number one ranked tennis player Fabio Fognini said it was great for Italian tennis to be able to host this top tennis tournament.
In a statement, Novak Djokovic said
This is a tournament that has historically moved around and so I'm very excited to see it move to Turin from 2021. It's still a few years away but I know that the players will be very excited to compete there, and I also hope to be part of what will be a very special event.