In their free time, people enjoy all sorts of activities. The most obvious trend at the moment is the rising popularity of online games. To be more precise, Thai people are looking for reliable online poker rooms more than ever. But, is it legal to play poker in Thailand? What are the top-level online poker rooms? How to pick the one that suits you the best? These are the questions we're going to answer in our detailed review. So, read on!
Best Poker Sites in Thailand
We know how difficult it may be to navigate your way through the diverse world of online poker. Astonished by the number of sites available, many find it frustratingly difficult to pick the best one.
Our goal was to simplify your selection process and do the time-consuming research for you. We analyzed hundreds on online poker sites in great depth and we came up with a list of the very best. So check it out!
Popular Pages:
Is Online Poker Legal in Thailand?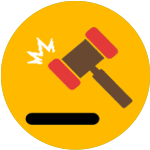 Unfortunately, aside from Thailand's national lottery and horse race betting that is available only in Bangkok, all other forms of gambling are against the law.
Passed in 1935, the Thailand Gambling Act bans all sorts of gambling activities not individually authorized by the government. However, not everything is black when it comes to online gambling in this country.
We can say that online poker and online gambling in general, are in the so-called grey area. To be more precise, even though it's officially against the law, to this day, there's no evidence that anyone suffered any legal consequences for indulging in this widely popular pastime. People play online poker all the time and the authorities don't seem to care. If you take a few precautionary measures, playing online poker can be relatively safe and easy.
The fact that there aren't so many good local poker platforms in Thailand doesn't mean people don't have access to quality online poker sites. To be more accurate, players in this country have a wide variety of international offshore gambling sites at their disposal. They offer all types of poker together with generous bonuses and promotions and people love them. They will be the topic of this review.
How We Found The Best Poker Sites in Thailand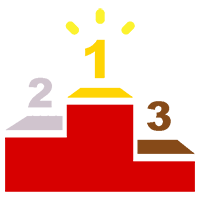 Every single online poker site mentioned in our list had to satisfy a series of very high standards. With more than 20 years of experience in this industry, we know exactly what we're looking for.
We analyze everything from security measures and licensing, to promotions, bonuses, and payment processing. If even a single requirement is not fulfilled, the site is not worth your while and we won't even bother to bring it up.
Our Experience
As you're probably guessing, testing online poker sites can be a long and often tiring process. Since there are so many aspects that need to be examined, this is everything but a one-man job. It takes a group of experienced professionals, well versed in various fields, to successfully perform this task. Luckily, that's exactly what we are. In our team, you can find legal experts, long time gamers, software developers, and passionate poker players.
We are not afraid of working long hours and your safety is our top priority. After all, we love what we do and we're sure our readers will recognize the value of our work.
Ensuring Online Poker Sites Are Legal and Safe
What every online poker player worries about the most, is his safety and security. Our team of experts is more than aware of this and it acts accordingly. One of the first things we like to check is the site's gambling license. A good online poker room has to be properly licensed. The license itself has to be issued by a well-known gambling authority because only this makes us sure that everything is done according to law.
At the same time, we expect the site to implement up-to-date encryption methods and cryptographic protocols. Some of the most sophisticated security algorithms have to be used and the safety of your personal and financial data has to be guaranteed at all times.
Our Criteria For Thai Poker Sites
As soon as we determine a poker site is safe and legal, the initial part of our investigation is over. Now we move on to check other equally important aspects. First of all, we think a top-notch poker site has to be well-designed and simple. It should be fast, responsive, and easy to navigate through. It must collaborate with some of the best payment providers and software developers. In short, it should offer a high-quality poker experience without any interruptions!
Online Poker Industry in Thailand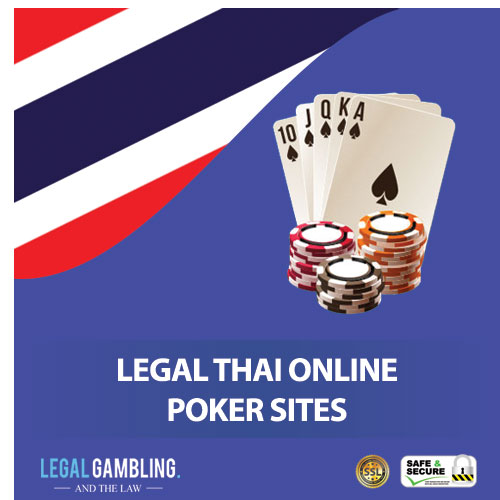 Even though it's not perfectly regulated, the online poker industry in Thailand is experiencing steady growth. Most players are well informed about the current situation and they choose to keep a low profile while enjoying their favorite free time activity. A great majority of Thai people use VPNs and international poker sites are their first choice.
Popular Poker Games in Thailand
In general, people in Thailand are familiar with all the famous types of poker. The one they most frequently play is, without a doubt, Texas Hold'em. Being fast and exciting, it attracts the largest percentage of poker fans.
When they say poker, most beginners think Texas Hold'em. Depending on their age and experience, players also like Omaha, Seven Card Stud, 2-7 Triple draw, Razz, Hi/Low Chicago, and others.
Mobile Poker in Thailand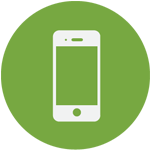 Since mobile devices are so common in Thailand, it's important to say that most poker sites available in this country are mobile-friendly.
Many of them even offer their mobile apps that are downloadable for free. This is another thing we pay special attention to when assessing online poker platforms.
All poker sites featured on our list can be accessed from your smartphone.
Popular Payment Methods in Thailand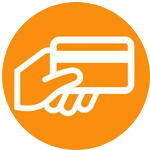 When it comes to payment processing, Thai people usually use credit and debit cards for their online purchases.
However, due to the seemingly strict regulations that apply to the online poker industry, most players opt for increasingly popular e-wallets when making deposits.
PayPal, Skrill and Neteller are widely accepted among fans of online poker because they allow you to hide your identity and no one can find out where the money is coming from.
Besides, cryptocurrencies are becoming very popular among the younger generations. They are expected to become even more common in the years to come.
Responsible Gambling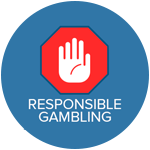 In case you're a newcomer to the exciting world of online poker, you should be aware that this game can sometimes be very addicting. If you notice that you or someone you care about is addicted to gambling, you need to seek help immediately. Fortunately, this condition can be successfully treated and many trained professionals are willing to help. Here are some addresses that might be useful:
Gamble Aware — Gamble Aware is an international organization whose top priority is to help, advise, and treat people who suffer from gambling addiction.
Gamblers Anonymous — Operating worldwide, Gamblers anonymous stands for one of the best places to seek help if you're addicted to gambling.
The Dawn Rehab — This is a famous rehab center located in Thailand.
Final Thoughts
Even though officially illegal, online poker sites are very popular among Thai people. The online poker industry is in the so-called grey zone and the laws are not strictly enforced. When accessing international offshore poker sites most players use VPNs and e-wallets. These allow them to hide their personal information and leave their worries behind. Check out our list of the best poker sites available in Thailand and start your exciting journey!
Frequently Asked

Questions
Is online poker legal in Thailand?
Can players in Thailand get any bonuses?
Is it possible to play online poker for free?
Can people in Thailand play poker on their phones?