Legal Thai eSports Betting Sites
Despite gambling and betting being illegal, it is estimated that around 70% of Thai citizens gamble regularly, both in some shady brick-and-mortar establishments and online.
Since there are so many avid bettors in Thailand, it is only logical that many offshore betting websites are visited daily.
This is why we have decided to make a list of the best eSports betting sites for you in order to make the process of choosing the website that suits you best a bit more simple. Take a look at our choice:
Popular Pages:
Is eSports Betting Legal in Thailand?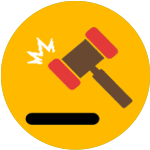 Just like in many other countries in Southeast Asia, gambling has been strictly forbidden in Thailand ever since the Gambling Act of 1935 was passed. In fact, only horse races and state lottery are not frowned upon. Severe penalties are enforced for any other kind of gambling, though; if a player gets caught, of course.
However, online betting is still in a bit of a gray zone, as it hasn't been regulated by the government yet. Since it occurs on the websites which are registered in foreign countries, the Thai government can't do anything about it, which is why a huge number of betting enthusiasts from Thailand visits offshore betting websites (including eSports ones), as they offer an opportunity for these players to enjoy themselves without having to think too much about the prying eyes of the authorities.
Still, you should be aware that the government has started monitoring Internet traffic closely. Access to some of these websites has even been blocked for the users who have Thai IP addresses. Nevertheless, VPN can be used to bypass such issues and enter betting websites undetected.
How We Selected Best eSports Betting Sites in Thailand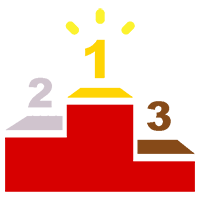 Our team of experienced professionals worked hard for a long time to bring you nothing but the best. We tested each of the websites by using predetermined criteria. First, we made sure the websites actually accepted players from Thailand.
Then, we checked their licenses, as our readers should be in safe hands.
After that, we looked at the platform itself — how user-friendly it was, what it looked like, what it had to offer, and so on. Once the website checked off every box, we considered which position it could take on our list.
Why Should You Trust Us?
First of all, we've been around for a long time, and we've spent all these years listening to our readers and gaining some useful insight regarding what they really want to see on our website. Looking at our numbers after all this time, I think it is safe to say we understand the readers' needs perfectly, and we always deliver the kind of content expected from us. Stick around, and see for yourself!
Making Sure that Thai eSports Betting Sites Are Safe and Legal
The first thing we check is whether the website has the necessary licenses. These licenses need to be issued by a reputable authority, of course. Once we've made sure everything is perfectly regulated, we test the safety of the website. On our lists, you can find nothing but the best, which is why we only choose the websites with state-of-the-art encryption technology. Since each player is expected to share some sensitive information, we want to be certain it will not be jeopardized in any way.
What We Look for in Thai eSports Betting Sites
After the website has passed all these checks, we move on to the fun part. First of all, we check out the design of the site — how attractive it is to players. Then, we make sure it is user-friendly, as we only recommend those websites that are not difficult to navigate and that are responsive and fast. Finally, we look at the payment options and the site's compatibility with different types of devices. Once everything has been tested, we reach our final verdict.
eSports Betting Industry in Thailand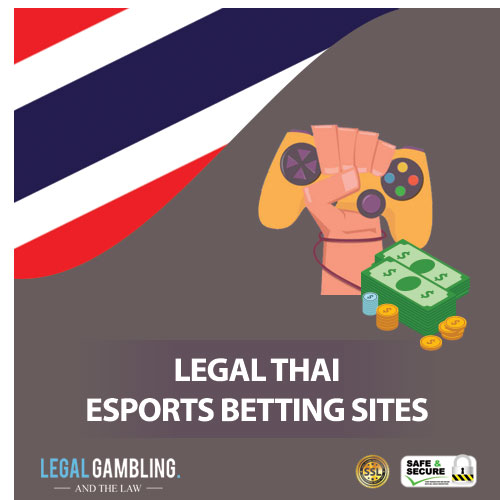 Unfortunately, since any kind of gambling is illegal in Thailand, there isn't much of an industry to discuss here. However, there are some indications that the situation might change in the future.
Namely, the state lottery was made legal not too long ago, in 2003. Ever since then, there's been a huge drop in the number of illegal lottery establishments, which is why we believe the government might realize how much easier it would be to regulate the gambling industry if it were legal.
Still, just because the law forbids Thai citizens to enjoy any kind of betting care-free, it doesn't mean they lack ways of partaking in it. Many of them opt for VPNs that are a cheap and safe way of accessing the websites that would otherwise be out of their reach. Nevertheless, they would probably enjoy eSports betting even more if they didn't have to worry about getting caught, so we hope the government would eventually decide to reconsider its stance.
Mobile eSports Betting in Thailand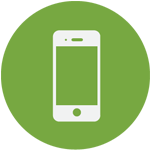 Since betting on your mobile phone is very convenient and practical, we make sure the websites we choose have been optimized for mobile use. You'll be happy to learn that all the websites from our list can perform rather well in mobile browsers. Some websites even offer their players free, downloadable phone apps, both iOS and Android, for even more convenience.
Popular Payment Methods in Thailand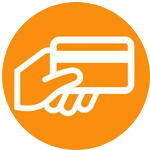 There is a huge variety of payment options for Thai players who want to bet on eSports online. Apart from the more traditional methods, such as using your debit and credit cards, you can also add money to your account by using e-wallets, mobile providers, and even cryptocurrencies. On our list, you will only find the websites which offer a whole array of options, while also keeping their fees to the minimum.
Responsible Gambling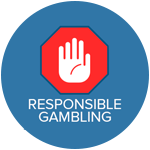 Since gambling is illegal in Thailand, there aren't too many organizations you can contact in case you or someone close to you shows symptoms of gambling addiction.
Fortunately, there are some websites you can refer to if you need help controlling yourself, so make sure you visit them if you need to:
Final Thoughts
Even though gambling is illegal in Thailand, offshore eSports betting websites seem like an option that is safe enough — the only thing players need in order to stay under the radar is a reliable VPN. If this sounds interesting to you, check out our list once again, and start betting on eSports right away. Just remember to bet responsibly!
Frequently Asked

Questions
Is eSports betting legal in Thailand?
What is the minimum gambling age in Thailand?
Are the eSports betting websites safe?