I'm also going to provide you with a detailed explanation as to why I consider these sites to be of the utmost quality. So, buckle up and enjoy the ride!
Legal Thai Online Bingo Sites
At first glance, Thai players are spoiled for choice when it comes to bingo sites. There is a vast number of bingo operators offering their services to residents of Thailand, offering seemingly amazing bonuses and a wide range of bingo games to choose from. But it's not all roses. If you make the wrong move and sign up with an unregulated and shady operator, you might get scammed, and possibly robbed.
My team of bingo specialists has done extensive market research and has assembled a list of the most reliable bingo rooms in Thailand. All of the sites below have been tested for security, regulation, quality of service, and other significant aspects.
Popular Pages:
Is Online Bingo Legal in Thailand?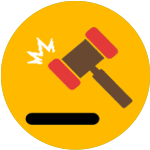 Thailand has some of the strictest laws in the world. All forms of gambling are prohibited in the country except for horse racing and the state lottery.
The country's statutes don't specifically mention online gambling, but the pastime is considered illegal by the local authorities. All gambling operations in Thailand are governed by the Gambling Act B.E 2478.
Much like in the other countries of the world, where internet gambling falls into a grey area, Thai residents go to offshore gaming sites to appease their bingo appetites, relying on the fact that their government doesn't have the authority over these operators. They are absolutely right to do so, but there is a small catch — not all offshore operators can be trusted. With that in mind, I advise you to read my next paragraph as I will be talking about the safest bingo platforms for Thailand-based players.
How We Selected the Best Bingo Sites in Thailand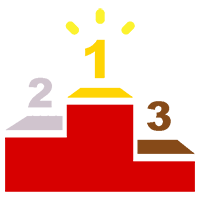 Our selection process is based on multi-stage procedures that allow us to assess candidates' quality and recommend those who fully meet our selection criteria. We evaluate every operator on a number of factors, ranging from security, selection of games, customer support, user experience, and banking — to name a few. Those that pass our rigorous testing procedures earn a place on our list.
Keep reading below if you want to get a better understanding of how we selected the best bingo sites in Thailand.
Our Experience
Because our main priority is the safety of our readers. We take no shortcuts when assessing bingo sites, and you surely won't find a second-rate website on any of our lists. I'm sure you've heard all of this before, but that doesn't make it any less true. Proof of the quality of our work comes from thousands of satisfied bingo customers who've successfully found their way to first-class bingo sites thanks to our help. We've never had complaints from our patrons which only goes to show that we are the real deal.
Ensuring Bingo Sites Are Safe and Secure
The most reliable indicator of a bingo site's safety is a license from a respectable regulator. The most eminent bingo sites are all regulated by these esteemed organizations and are therefore committed to providing a safe and fair gaming environment.
Besides this, we check the security measures used by each operator. If it's not properly secured, it certainly won't find its way onto our list. On that note, a top-notch bingo site should use SSL encryption and advanced firewalls to safeguard players' money and personal information. If these are put in place, we know for sure that you won't see a dime missing from your bingo account.
What We Look for When Reviewing Thai Bingo Sites
When we are 100% positive that a particular bingo site is safe to play in, we proceed with our evaluation process. The next item on our agenda is the assessment of areas like bonuses, games, customer support, and banking. Only the operators that excel in these aspects will make it onto our exclusive list. We accept nothing but the best.
Blacklisted Bingo Sites
As we previously mentioned, there are some operators with bad track records in the bingo community due to improper regulation, stalled payments, or unresponsive customer support. You should stay away from these sites by any means necessary if you want to keep your money as well as your personal information safe and hidden from prying eyes.
Here are three bingo operators that should be avoided at all costs:
Foxybingo.com
Frozen withdrawals
Not properly regulated
Terrible customer support
Blackpoolbingo.com
Allegations of rigged games
Unresponsive customer support
Stalled payouts
Thingbingo.com
Shady business practices
Dreadful customer support service
Accusations of denied payments
Online Bingo Industry in Thailand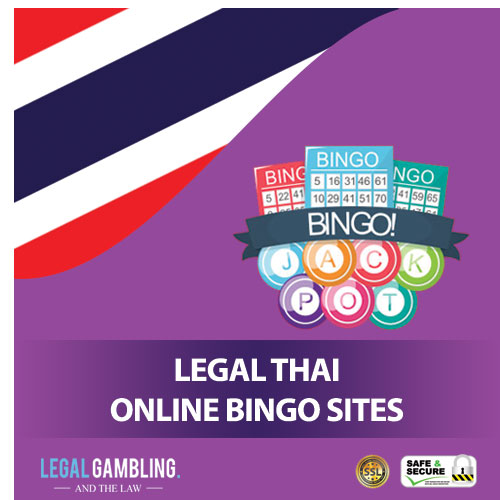 For a long time, bingo has been considered a game for the elderly only, but with the inception of iGaming and a plethora of exciting bingo variants, millennials are becoming more and more interested in this gambling pastime.
As for Thai residents, they've discovered the excitement and buzz of online bingo relatively recently, but there's a lot of potential for the development of this industry in the Land of Smiles.
Mobile Bingo in Thailand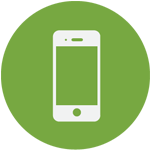 Mobile bingo has gone viral in recent years. Nowadays, it's possible to play bingo games on your smartphone even when you're thousands of miles away from home.
All you need is a compatible device and a stable internet connection.
Compatibility shouldn't be a problem, considering that all the top bingo platforms integrate seamlessly with all popular mobile operating systems, including iOS, Android, Windows Phone and even Mac.
Responsible Gambling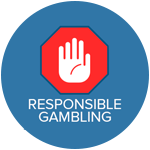 If you've decided to finally create an account in a bingo platform, you should educate yourself on problem gambling. Namely, if you start spending money on playing online bingo uncontrollably, you should immediately contact organizations that can help.
Problem gambling is a serious addiction and needs to be addressed as soon as possible. Contact the following institutions to get the help you need:
In these places, you'll find free counseling, therapy, and guidance on how to overcome gambling addiction and gain control over your life.
Final Thoughts
This is the end of our journey folks! Hopefully, you've learned how things work in the bingo industry by now, and you are ready to take the first step — register in a first-class bingo platform. If you don't know where to find one, feel free to use my list as your leading star.
I wish you all the best in your future bingo adventures, and don't forget to gamble responsibly!
Frequently Asked

Questions
Is online bingo legal in Thailand?
What are the most popular bingo games in Thailand?
Are there any bingo bonuses?
Can I play bingo for free?