Best Legal Gambling Sites in Switzerland
If you like to gamble and currently reside in Switzerland, please check out our ultimate list of the best Swiss online gambling sites. We divided them into several categories, including online casinos, betting sites, poker sites, betting exchanges, and more.
Please take into account that this is not the final version of the list, as we may update it with additional sites in the future.
Popular Pages:
Is Online Gambling Legal in Switzerland?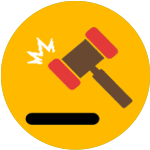 To learn more about the gambling laws in Switzerland, you should understand the administrative division of the country. It is divided into cantons, and every canton can have rules of its own, but there's also federal law, pretty much like in the US.
The important thing is that online gambling has been legal on the federal level since 2018, meaning Swiss players are free to play online casino games or participate in sports betting or online poker. Moreover, the national lottery of Switzerland is also available online.
How We Selected the Best Gambling Sites in Switzerland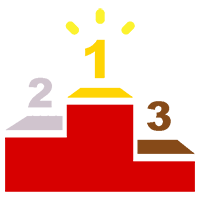 Making the list was not an easy job. Our team had to study the legal side of things before making a unique test to filter the best gambling sites for Swiss players.
Therefore, we made sure that every single website we included in the list passed the test with flying colors. We'll explain how we conducted the testing process below.
Why You Should Trust Legal Gambling
We are a team of online gambling experts, and we've been actively involved in the industry for more than two decades. Some of our members are online casino lovers, and others are sports betting professionals.
We also have a couple of poker aficionados, as well as forex enthusiasts. In other words, we're a group of gambling lovers who actively follow the legal aspect of online gambling worldwide, including Switzerland.
How We Make Sure That Gambling Sites Are Safe and Legal
All gambling platforms featured on this page are safe and legal. It's actually pretty easy to filter out the illegal sites, as most don't have a valid license. Put differently, we made sure that all gambling websites that we included in our list have a license from a popular and reputable online regulator.
Moreover, every single online platform is regularly audited for fairness and uses state-of-the-art encryption methods to protect users and their transactions from potential cyberattacks.
Other Features That We Look For
Safety and security are not the only two points that we pay attention to when selecting online gambling platforms.
First of all, we test the platform's overall software quality by trying out all of the available games and features. This way, we can separate the wheat from the chaff and filter out the ones that do not perform well.
After that, we test payment methods, to make sure that the gambling sites on our list accept popular options among Swiss players.
Welcome bonuses and promotions also play an essential part in our selection process, as they are vital for attracting new players and keeping the regular ones happy. That's why we listed available bonuses on this page.
Finally, we test customer support quality as we consider it essential for a pleasant user experience.
Switzerland and Online Gambling Industry
Switzerland has a developed casino industry, with 20+ active casinos in the country.
Some of them are actually very popular among European gamblers, such as Casino Barrière Montreux. According to this article, the gambling revenue in the country for 2019 was CHF1 billion, which is approximately $1.05 billion.
Mobile Gambling in Switzerland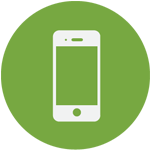 We made sure to test every single platform on mobile devices, as this type of online gambling has recently seen a huge upswing in popularity.
Therefore, you can access all sites using your mobile phone or tablet.
All you have to do is load them in your mobile browser, and you'll be good to go. Some sites even have dedicated mobile apps, so make sure to check that out as well.
Popular Payment Methods for Swiss Players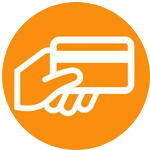 Swiss players aren't that different from other online gambling fans when it comes to the payment methods they like to use for deposits and withdrawals.
Some of the most popular methods are credit cards, e-wallets and even cryptocurrencies. All of the gambling sites featured on this page are Swiss-friendly, meaning they offer payment options that gamblers from Switzerland enjoy using.
Responsible Gambling in Switzerland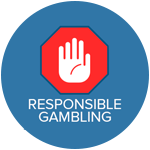 If you think that you or someone you know is addicted to gambling, you need to seek professional help.
To learn more about gambling addiction, you can also check out some of the following websites.
This Pubmed publication — An official paper conducted by several medical researchers that discusses problem gambling among Swiss players.
Gambling Therapy — A database featuring information on where to seek addiction treatment.
Gamble Aware — An online source where you can learn more about the very nature of gambling addiction.
Final Thoughts
To sum up, players from Switzerland have plenty of opportunities to play in online casinos or join other gambling sites such as poker rooms or sportsbooks. The country has very liberal gambling laws, and online gambling has been legal since 2018.
Therefore, feel free to go through our list and select the site that suits your needs.
Frequently Asked Questions On

Swizerland's Online Gambling Law
Is online gambling legal in Switzerland?
What is the legal online gambling age in Switzerland?
Are these Swiss gambling sites safe?
Are there any bonuses for Swiss players?
What types of gambling sites are the most popular in Switzerland?