Lucky for all of you Swiss sports betting enthusiasts out there, you've stumbled upon this article that holds the keys of a huge library of sports betting sites. We are also going to discuss the legal side of sports betting in Switzerland and share some information on mobile sports betting, available payment methods, and more. Stay tuned!
Legal Swiss Online Sports Betting Sites
Although players from Switzerland have many options when it comes to online sports betting, they often struggle to find exactly what they are looking for. This happens because players often try numerous sites before finding the one that has it all.
However, from this day on, you won't have to worry about that anymore, as you will have this list of the safest betting sites with the best odds that our team has created for you!
Popular Pages:
Is Online Sports Betting Legal in Switzerland?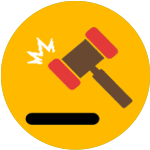 The government of Switzerland legalized online sports betting on a federal level in 2018. Since then, many country-based online sports betting platforms opened their doors to Swiss players and enabled them to place bets in a completely regulated manner.
Still, sports betting fans from Switzerland are not limited to local sports betting sites. They also have a plethora of international online bookies at their disposal that offer spectacular bonuses and promotions for Swiss players.
How We Selected the Best Sportsbook Sites in Switzerland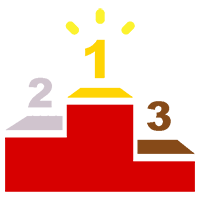 Good research is based on strict criteria. When you have a straightforward checklist to follow, you're unlikely to miss any shady aspects of a sports betting site.
When my team and I assess online bookies, we follow this proven recipe and always find the best sports betting sites for players around the world.
Our Experience
LegitGambling.com is a site that started scouting for best online gambling sites long before they gained such popularity worldwide. Consisting of experts who are engaged in sports activities, watch sports, and like sports betting themselves, our team is your odds-on chance to find out everything of importance regarding online sports betting in Switzerland.
For over a decade now this team has been on the lookout for the top sports betting sites. We've been doing our job thoroughly which can be proven by the number of bettors from across the globe who visit our platform daily in order to find up-to-date recommendations.
How We Make Sure These Sportsbooks Are Safe and Legal
Countries like Switzerland follow the law to the letter, which is why it's no surprise this is expected from online sportsbooks that operate there. We understand how important this is and have no mercy for sites that don't own a legal license.
Yet, even if the license details are published on the platform, we won't move on to reviewing the content of the site until we are convinced that it has invested in the necessary protective measures. Once we see cutting-edge SSL encryption or advanced firewalls, we can shift our focus to other aspects of the site.
How We Review Swiss Online Sportsbooks
All legal and secure sports betting sites qualify for round two of our casting. The second round deals with different features of the bookies including the available betting markets, size of welcome bonuses, extra betting features, payment methods, customer support responsiveness, mobile betting and more.
The sites that are determined to make players happy when it comes to all these aspects can count on a spot on our elite list.
Blacklisted Sports Betting Sites in Switzerland
Since Switzerland is a highly regulated country, it's no wonder that its government blacklists fraudulent online sportsbooks. We, too, have come across some shady platforms along the way.
No matter what the reason is, if a site is blacklisted, it means you should avoid it at all costs. Below we picked three notorious sports betting sites you shouldn't even look at, let alone create an account an place a bet.
1bet.com
Accused of scams
Low odds
Careless customer support
cashpoint.com
Suspicious Legal Operations
Payment issues
Many player reports
forzza.com
False advertising of bonuses/promotions
Slow payments
Unresponsive to players' complaints
Sports Betting Industry in Switzerland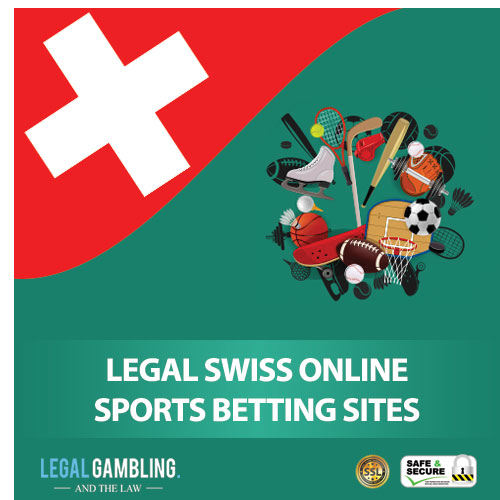 Being licensed and extremely popular, online sports betting platforms in Switzerland undoubtedly put millions of dollars into the country's coffers.
On the other hand, players seem to be happy as well, since they can place bets on sports online without fear of possible prosecution.
The bottom line — the sports betting industry in Switzerland looks stable and ready to develop even further in the future.
Mobile Sports Betting in Switzerland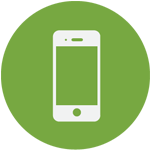 Swiss players prefer mobile sports betting to old-school bet placing via PCs and laptops.
That's why all the sports betting platforms on our list enable players to place bets using their smartphones and tablets, regardless of their operating system. For the most avid sports bettors, there are also sports betting apps that adapt to your screen perfectly.
Popular Payment Methods for Swiss Bettors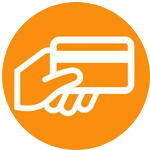 With such a stable economy and legalized online betting, players from Switzerland are free to use literally any payment option they find convenient. Credit cards like Visa and Mastercard are standard nowadays, as most Swiss players own at least one.
However, players from Switzerland are slowly embracing more modern payment methods such as e-wallets and cryptocurrencies.
Also, mobile payment has become more popular thanks to the popularization of mobile sports betting, more on which you can read in the paragraph below.
Responsible Gambling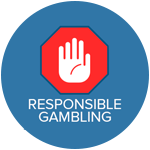 Sports betting can indeed make a match more interesting to watch. However, it can also develop into gambling addiction, in which case you should contact organizations in charge of handling players with gambling problems.
Some of those organizations are:
The sites we have listed can offer information on gambling addiction or help you get professional guidance. One way or another, they proved to be very useful to problem gamblers around the world, including the ones residing in Switzerland.
Final Thoughts
To wrap it up, we hope you have found this text useful and that you'll have a nice time placing bets on the sites we have recommended.
Now that you know who we are and how thoroughly we do our job, you can rest assured that all the sites you've discovered here rate as first-class sports betting platforms in Switzerland. Without further ado, good luck, and know that we keep your fingers crossed for your favorite team to win every time!
Frequently Asked

Questions
Is online sports betting legal in Switzerland?
Are there any bonuses for Swiss players?
Are Swiss sportsbook sites safe?
What sports can I bet on in Switzerland?
What is the legal gambling age in Switzerland?