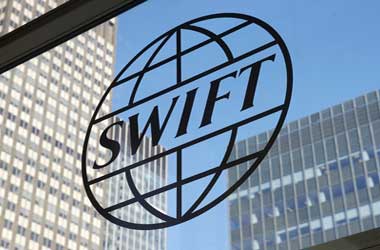 Cryptocurrency investors continue to hear about new deals being signed by Ripple, a San Francisco-based company facilitating blockchain technology based fund transfers quicker and cheaper. However, SWIFT (Society For Worldwide Interbank Financial Telecommunication), which has dominated the international fund transfer system for over four decades is not going to let Ripple succeed without a tough fight. Last month, SWIFT has successfully launched its New Payments Platform (NPP) in Australia.
The platform allows real-time domestic payments in Australia. Notably, SWIFT is not leaving any stone unturned. SWIFT has successfully completed blockchain proof of concept to address Nostro reconciliation issues.
SWIFT is now gearing up to launch NPP, which will facilitate instant payments, in Europe, Asia, and the Americas. The NPP was designed, built, tested and delivered by SWIFT. Furthermore, the infrastructure of NPP will be operated by SWIFT.
Advantages of New Payments Platform (NPP)
The platform offers the following advantages (public launch completed successfully in Australia).
• 24/7 instant payments and real-time line-by-line settlement via the Reserve Bank of Australia's Fast Settlement Service
• PayID, new and easy way to link a financial account with an easy-to-remember identifier such as a mobile phone number, email address or ABN for businesses
• Open access platform that truly empowers innovation through competition
• Overlay services framework that will provide new value services to Australian consumers, businesses and government.
Eurozone Launch
NPP is a key component within SWIFT's broader global instant payments strategy, which also includes the provision of an instant payments messaging service for the euro area. Launching in November 2018, to coincide with the launch of TARGET Instant Payment Settlement (TIPS), the euro real-time payments service commissioned by the Eurosystem, SWIFT's new messaging service will allow instant payments to be made in euros across Europe through both TIPS and EBA CLEARING's RT-1 instant payments system.
SWIFT, which currently connects 85 of the 149 High Value Payments systems in the world, including CHAPS in the UK, TARGET2 in Europe and the SWIFT India Domestic Services, also offers gateways to instant payments platforms in Hong Kong and in the US.
SWIFT's Head of Oceania, Bill Doran, said
"The rollout of the NPP, and the enablement of real time payments, is the most significant development in the Australian payments industry in decades and will perhaps have the most revolutionary impact on the economy than any previous payments system innovation."
SWIFT uses blockchain to address NOSTRO reconciliation issues
SWIFT has also announced that it has completed landmark Distributed Ledger Technology (DLT) proof of concept (PoC). The PoC showed that DLT could deliver the business functionalities and data richness required to support automated real-time liquidity monitoring and reconciliation. It enabled:
• Real-time event handling
• Transaction status updates
• Full audit trails
• Visibility of expected and available balances
• Real-time simplified account entries confirmation
• Identification of pending entries and potential related issues
• Generation of data required to support regulatory reporting
SWIFT can help facilitate the necessary improvements in the Nostro process by helping its community migrate towards real-time liquidity reporting and processing through SWIFT gpi. The PoC also showed that further progress is needed on the DLT technology itself before it will be ready to support production grade applications in large-scale, mission-critical global infrastructures.
With 34 participating banks each with their own node deployed in the SWIFT DLT sandbox, the initiative was one of the most extensive blockchain PoCs and Hyperledger implementations executed in the industry so far, both in terms of participant engagement and in terms of the scale of the infrastructure deployed. Proof of concept is one of the most extensive Hyperledger implementations executed in the industry to date
Commenting on the emergent technology, SWIFT's Chief Platform Officer, Stephen Gilderdale said
"It is a strategic priority for SWIFT to work with new technologies like DLT and incorporate them into key solutions like gpi. We are already working on new PoCs and will continue our R&D efforts to ensure that SWIFT customers will be able to leverage their existing SWIFT infrastructure and connectivity to benefit from blockchain services, whether offered by SWIFT or by third parties, on a secure and trusted platform."
Damien Vanderveken, SWIFT's Head of Research and Development, said
"The PoC went extremely well, proving the fantastic progress that has been made with DLT and the Hyperledger fabric in particular."