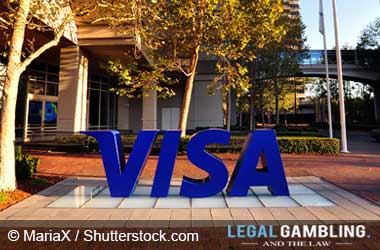 The world's biggest payments processor Visa went down yesterday, giving another opportunity to cryptocurrency traders to highlight the advantage of using a decentralized payment network such as Bitcoin. There was widespread mayhem across the UK and Europe as individuals who did not have liquid cash in hand were unable to pay for food, train tickets, shopping, or complete any other kind of transactions.
The payments began to fail at around 3PM London time yesterday. Even shoppers who don't use Visa had difficulty in making purchases as the Visa network supports several other payment systems for businesses and financial institutions. Most users were visibly embarrassed when the network declined payment as it would normally do when an account has insufficient funds.
Two hours later Visa issued the following statement
"We are currently experiencing a service disruption which is preventing some Visa transactions in Europe from being processed. We are investigating the cause and working as quickly as possible to resolve the situation. We will keep you updated."
Like many other banks, Bank of Ireland issued a statement to pacify its customers
"We are aware some customers are experiencing Visa debit card issues. This is impacting multiple banks a cross Europe."
However, Mastercard payments were not affected and transactions were completed without any issues. Later yesterday, a Visa spokesman confirmed that a system failure caused problem.
"Earlier today, Visa had a system failure that impacted customers across Europe. Visa cardholders can now use their Visa cards as we are currently operating at close to normal levels."
Visa has also asked for apology for the system failure that prevented card payments across the Europe and UK. Visa said it 'fell well short' of its objective to ensure cards work reliably at all times, but assured users that its network is now operating at 'close to normal levels'.
The incident showed that a control over Visa's network, which is a centralized service, is enough to bring down US or Europe to its knees. A state-backed attack can certainly lead to this kind of scenario. Ethereum, Bitcoin, and other blockchain networks have a 100% uptime. There may be congestion at times, leading to a higher fee, but the blockchain network as a whole can never be made inoperational even for a few seconds.
The event may open the eyes of skeptics who often question the need for a decentralized payment system.