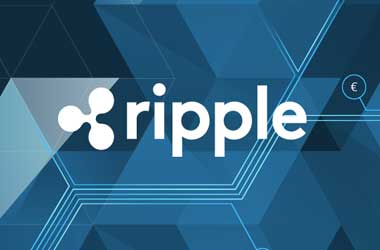 The 47-member consortium of Japanese banks, which ran a pilot program to test the Google-backed Ripple's blockchain based cloud payment platform RC Cloud, will soon start using the platform to make domestic and international payments. The blockchain based real-time gross settlement platform enables banks to transfer funds faster and cheaper. By using Ripple, banks will be able to save as much of 60% costs spend on money transfer through traditional methods. In addition, the transaction can be completed in a matter of few 4-5 seconds.
The banking consortium, representing over 30% of all banks in Japan, was created in October last year. According to Emi Yoshikawa, Ripple's director of joint venture partnership, members include AEON bank, Nomura Trust and banking, Resona Bank, and Mizuho.
Until now, small banks have to rely on larger ones for performing fund transfers. Additionally, they have to pay a fixed annual cost for clearing house membership. Therefore, they had no control over the fees levied per transaction, making fund transfer an expensive and unprofitable process. Therefore, the primary objective of the consortium was to make domestic and international fund transfer efficient by making use of the distributed ledger technology.
Dilip Rao, managing director for Asia Pacific at Ripple, told CNBC "Existing infrastructure favor high-volume processors. (They) get the cheapest price."
The Ripple platform provides an even field to all players, irrespective whether they are big or small. By using the platform, transactions can be done on a peer-to-peer basis in a secure manner and without the need for any kind of third-party's involvement. Whether the number of transactions done is two or 10,000, the cost remains the same. That would enable even small banks to remain competitive.
Yoshikawa anticipates another 10 to 20 banks to join the consortium in 2018. That means about 40% of all the Japanese banks will be a part of the consortium. By the fall of 2018, the commercial phase of the RC Cloud is expected to begin. Google Ventures, a subsidiary of Google, is one of the early investors in the San Francisco-based company Ripple.
Japan is one of the few countries which has a positive approach towards Bitcoin and blockchain technology in general. Last year, the Bank of Japan had announced a partnership with the European Central Bank to conduct a research on blockchain.