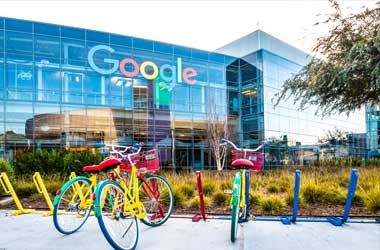 To improve cloud business and stay ahead of competition from emerging blockchain technology companies, Alphabet, the subsidiary of Google, is working on its own blockchain technology project, according to a Bloomberg report.
Alphabet is believed to be developing its own distribute digital ledger, which can be used by third parties to post and verify transactions. However, the time frame for the product release is unknown.
Alphabet hopes to stand apart from other major competitors with this product. The company, as revealed by an insider to Bloomberg, may also provide a white-label version, which can be run by other companies on their own servers.
For the past few months, several programmers in Google's infrastructure division were tinkering with blockchain protocols. The division reports to which reports to cloud chief Diane Greene. Notably, in 2016, Google's programmers started testing blockchain services on its cloud. The company is now exploring ways to deploy the technology. Google insiders have opined that cloud is the ideal place for blockchain-related services.
A Google spokesman said
"Like many new technologies, we have individuals in various teams exploring potential uses of blockchain, but it's way too early for us to speculate about any possible uses or plans."
Even though Google has looked at the technology from the Hyperledger consortium, it could build its ledger using any other system that allows scalability to the tune of millions of transactions.
Google's advertising chief, Sridhar Ramaswamy, also felt that the existing core technology cannot handle a log of transactions quickly. He also confirmed that a "small team" is working on blockchain related projects.
Elad Gil, a startup investor who had worked on mobile projects at Google a decade ago, said
"Any time there's a paradigm shift like this, there's an opportunity for new giants to emerge — but also for incumbents to adopt the new approach."
Notably, some marketing firms have already started to explore the possibility of using blockchain to facilitate ad purchases without using Google and Facebook Inc.,
When disruptive technologies come up, tech companies usually begin investing in related startups to acquire or use the technology later. According to Bloomberg's sources, Google has been acquiring and investing in startups with expertise in digital ledger technology.
Google leads investments in blockchain technology
According to research firm CB Insights, Alphabet is the leading investor in blockchain technology, ahead of Citigroup Inc and Goldman Sachs Group Inc. Google Ventures, the venture capital arm of Alphabet, has invested in wallet services blockchain Luxembourg, financial transactions network Ripple, international payments provider Veem, cryptocurrency asset management platform LedgerX, and even the defunct Buttercoin.
According to WinterGreen Research, the market for blockchain products and services is expected to grow from $706 million last year to $60 billion in 2024. Amazon, the leader in cloud computing services, and Facebook is also looking at blockchain technology to maintain their leadership in the respective sectors.
Noteworthy competitors
However, there are a few noteworthy companies which are trying to challenge the tech giant. Brave has launched a web browser to compete with Google's Chrome. The browser uses blockchain technology to pay websites when people visit and spend time there. BitClave pays people for seeing ads, while using its online search facility. Likewise, Presearch is also using blockchain to compete with Google's search engine.
Commenting on Google's blockchain project, Jeff Richards, a managing partner at venture firm GGV Capital, said
"Everybody learned from the internet and mobile that you can't afford to wait."