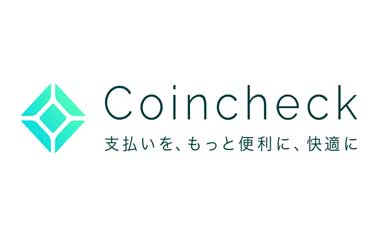 In a press conference at 23.30 Japan Standard Time (14:30 UST), Wakata Koichi Yoshihiro, the Coincheck exchange's president, and Yusuke Otsuka, the COO, announced that hackers have gained access to $533 million (58 billion yen) worth NEM (XEM) crypto coin. Bloomberg, which had a presence at the press conference, has reported that 500 million NEM tokens were looted from Coincheck's digital wallets.
Coincheck, one of the leading crypto currency exchanges in Japan, initially announced yesterday that it has suspended deposits and withdrawals of all currencies (including the yen). It was soon followed by another tweet announcing suspension of deposits, withdrawals, and trading activity in NEM and other crypto currencies except Bitcoin. By evening, the company announced that even payments via credit card, pay easy and convenient stores are suspended.
At that time, crypto community was sure that the problem was related to NEM coin. Even unconfirmed reports indicated that $600 million worth NEM coin has left the exchange. The official blog updates kept the investors informed of the developments.
"Depositing NEM on Coincheck is currently being restricted. Deposits made to your account will not be reflected in your balance, and we advise all users to refrain from making deposits until the restriction has been lifted."
That was followed soon by another update.
"All withdrawals from the platform are currently restricted, including JPY. Thank you for your understanding. We are doing our utmost to resume normal operations as soon as possible."
Soon after the company began shutting down operations, $123 million worth Ripple coin was transferred to another wallet. In both English and Japanese social media platforms, the company promised to present full details over course. Coincheck also apologized for abruptly shutting down its services.
Coincheck is not registered with Japan's Financial Services Authority, unlike other crypto currency exchanges such as Quoine and BitFlyer. The news sparked fears of a hacking incident, similar to Mt.Gox, which lost $460 million worth crypto currencies and filed for bankruptcy in April 2014. All major crypto currencies, including Bitcoin, Ripple, and Ethereum fell sharply.
Later yesterday evening, the fears were confirmed by the management of Coincheck.
The precise quantity of tokens lost may be known only after a detailed audit is conducted. At the time of writing this article, the crypto currency NEM (XEM) has already lost 20% of its value to trade at about $0.80. After factoring in the decline, the value of crypto currency lost is around $400 million. Coincheck is looking to compensate its customers, the management announced.
NEM is a peer-to-peer crypto platform. It features an integrated P2P secure and encrypted messaging system, multisignature accounts and an Eigentrust++ reputation system.