In this article we will cover the legal framework regarding the online poker industry in the Netherlands.
Keep reading to discover which sites will give you the ultimate poker experience.
Legal Dutch Online Poker Sites
While we can't really compare the popularity of online sports betting with online poker, we still dedicated a lot of time to find the best poker sites available to Dutch players.
We wanted to present you with only the best sites out there — the sites that offer a safe yet exciting poker experience.
Below, you can take a look at our selection of top-rated poker sites in the Netherlands:
Popular Pages:
Is Online Poker Legal in the Netherlands?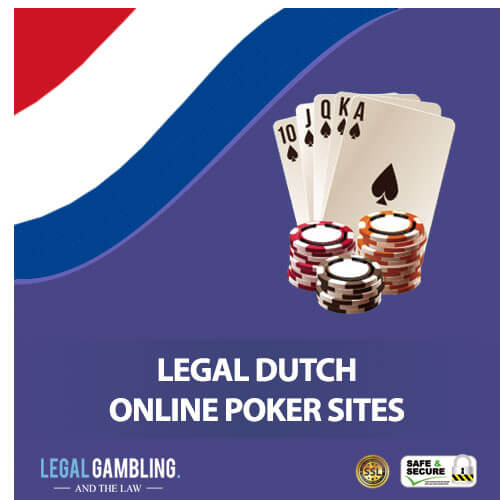 While the Netherlands is more liberal in some aspects compared to other European countries, it's a complete opposite when online gambling is concerned.
Currently, Dutch poker fans can access a handful of local online sites, while the government tries to forbid players from accessing offshore poker ones.
However, since it's almost impossible to oversee all foreign sites, Dutch players still prefer playing in offshore poker rooms where they have more possibilities to try out different poker games.
In 2019, the Government made online gambling legal, but the rules still need to be implemented. Hopefully, from January 2021, these foreign operators will be able to obtain a license from the local gaming authority.
How We Selected the Best Dutch Online Poker Platforms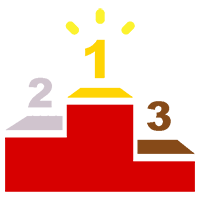 Over time, we have gone through thousands of online gambling platforms. We have reviewed both amazing and disappointing poker sites.
We are always thorough when doing our research, and we have established a checklist of requirements each site needs to meet. If a poker site doesn't fulfill our high expectations and fails to check every item on our list, we will simply leave it off.
If you keep reading, you will find out more about our selection process, what it entails, and what we actually expect from online poker rooms.
Why You Can Count on Legal Gambling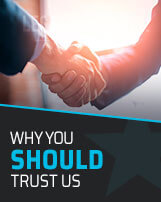 If you're familiar with some of our previous work, you know how dedicated we are to our work.
If it's your first time here, let us explain — we are a team of industry professionals with over 20 years of experience. We have covered online gambling industries in diverse countries, and we have approached each one with extreme attention to detail.
Some of our teammates are professional poker players, some enjoy an occasional poker game, and there are others who know the ins and outs of the gambling industry's legal framework. By working together, we strive to introduce our readers to the top-notch online poker sites.
How Do We Make Sure That Poker Sites on Our List Are Safe and Secure?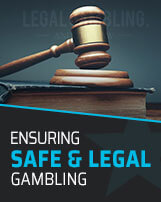 This is always the first and the most important step in our research. If we find that an online poker site isn't safe, we drop it. If it can't provide players with a secure poker experience, that means it is unreliable.
That's why first we check the licensing information that should be displayed on the poker site's homepage.
Keep in mind that we take into consideration sites that are licensed by trustworthy regulatory bodies, and not all licenses fall under that category.
Furthermore, it's important to know that your information will be safely kept.
In order to verify that, we look for the type of security measures the site employs — usually, the best way to ensure player protection is to use top-notch encryption technology that will treat all your info as confidential.
What We Look For on Dutch Poker Sites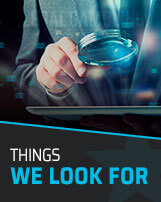 Once we've determined that the poker site is safe, we move onto other items on our list.
We want to see enticing welcome bonuses and promotions that will give your poker experience a boost.
Then, we go through the game selection. In this case, we don't want to see only one or two types of poker games. Not all players like the same poker variant; therefore, it's important for the site to feature a couple of high-quality poker versions.
Further down the line, we check out the selection of accepted payment options, see whether the platform is mobile-friendly, and if customer support is efficient and reliable.
Just like we said, we want our readers to play in the best poker sites, and only those that have met all our requirements have been added to the list.
Online Poker Industry in the Netherlands
Online poker has been illegal in the Netherlands for a long time. All that changed when the Senate voted in favor of the Remote Gambling Bill in 2019. That made online gambling legal; however, the rules still haven't been implemented.
We can say that online poker will be officially legal from January 1, 2021.
Only then will the foreign operators be able to apply for the licenses issued by Kansspelautoriteit — the local gaming authority overseeing the whole process.
Popular Poker Games in the Netherlands
Dutch players aren't that different from the players in other parts of the world.
Without a doubt, the most popular poker game is Texas Hold'em, and it can be found in any online poker room. Other than that, Dutch players enjoy a variety of poker game types, the most common ones being:
Omaha Hi/Lo
Seven Card Stud
Mobile Poker in the Netherlands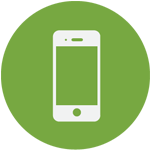 In the last couple of years, the popularity of mobile gaming has exploded – estimated at $86 Billion globally. Consequently, many games are available on your phone as well.
Luckily, all the best Dutch poker sites have mobile-friendly platforms. This means you can simply access the selected poker site on your mobile device.
You don't need to worry about the compatibility of your mobile device's OS with the poker site. Simply open the browser on your device, access the poker site, and you're good to go.
Responsible Gambling in the Netherlands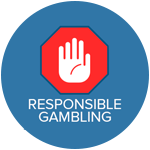 If you're not careful when you're gambling, it can quickly stop being fun and turn into an addiction and cause numerous problems. That's why it's imperative to take all the necessary precautions when gambling.
However, if you notice you or someone you know might have a gambling problem, there are ways to get it under control:
AGOG Foundation— Find professional help and support from within the Netherlands.
Gambling Therapy — find the relevant contact information where you can get expert help.
The Pubmed Publication — a publication that shows an overview of the gambling addiction in the Netherlands and offers some options where you can get help.
Final Thoughts
Even though the legalization process of online poker in the Netherlands is currently on standby, Dutch players still have some valid options in offshore poker rooms. We did our best to provide you with reliable and secure poker sites. It's up to you to choose which one you like the best.
Enjoy, have some fun, and remember to gamble responsibly!
FAQ
Is online poker legal in the Netherlands?
What is the minimum gambling age in the Netherlands?
Are there any bonuses for Dutch players?
Can I play poker for free?