Dutch people have a wide variety of bingo sites at their disposal and, in this article, we are going to present some of the best ones.
If you want to learn more about legal regulations surrounding online gambling in the Netherlands and other essential details every Dutch player should know, then keep reading this article.
List of the Best Legal Bingo Sites in the Netherlands
As soon as we realized how many bingo sites are available in the Netherlands, we noticed the need for proper classification. In our effort to facilitate the selection process for all the players out there, we decided to conduct a detailed analysis.
We came up with a list of the top-rated bing sites accessible to Dutch players. Every single bingo site you can find in our list is:
Safe and secure to play on
Fully licensed
Has a wide range of bingo games
Offers generous bonuses & promotions
Popular Pages:
Is Online Bingo Legal in the Netherlands?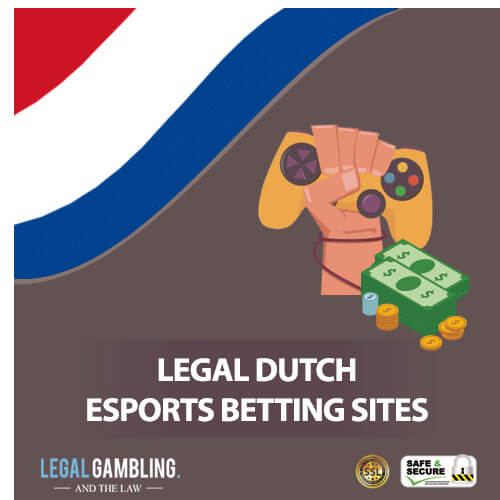 If you wanted to gamble online during the previous decade in the Netherlands, you had to think twice.
A rather complex web of vague rules and regulations created by the Dutch lawmakers was pretty difficult to decipher. Some claimed it's legal to gamble but only on local Dutch sites. Others, however, were sure it's against the law no matter where the gambling platform comes from. This caused a lot of confusion and most people were reluctant to play.
Fortunately, after the Remote Gambling Bill was passed in 2019, no space was left for contradictory explanations.
Starting from July 1, online gambling is legal in the Netherlands if an online operator holds all the necessary permits. Since the competition is strong and so many companies are in the process of application at the moment, it might take a while until they're all authorized.
Legal experts estimate that all the major players in the market will hold a license by the end of the year. This is, of course, unless something unexpected happens.
Due to many good reasons, the international offshore bingo sites are very popular among Dutch players. The government is working hard to regulate the market, and the most passionate players are still using VPNs just as a precaution.
Blacklisted Bingo Sites — the Ones You Should Avoid
Blackpoolbingo.com
Nonexistent customer support
Deceitful business practices
Frequent withdrawal problems
Thinkbingo.com
Customer service agents are slow and unobliging
Improper licensing
Payouts denied
Foxybingo.com
Refusing to pay bonuses
Site crashes more than often
Unavailable customer support
How We Selected Best Bingo Sites the Netherlands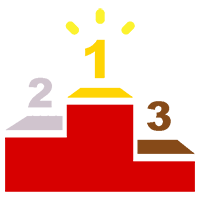 Even though the selection process took a long time and a lot of work to complete, we are more than proud to say we did it. Due to various reasons, some bingo sites were analyzed for days.
Our team of experts wanted to make sure every single aspect of a site satisfies the highest standards. As a result, in front of you lies a list of the very best this industry has to offer at the moment.
Why You Can Trust Legal Gambling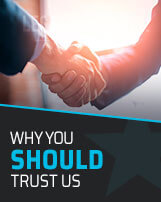 After about two decades in this business, we can say that we've seen it all. From its modest beginnings in the 2000s to its shiny present, online bingo experienced numerous changes.
Today, bingo sites are more complex than ever. To properly examine them, one has to be familiar with fields like:
Software development
Gaming industry
Online gambling
IT security
Needless to say, it's rather challenging to find a single person having all that knowledge.
It takes a team of experts to properly examine an online gambling platform. That's where we come into play. Comprising experienced professionals, our team is extremely dedicated to detail and nothing can escape its eagle eye. We are absolutely sure that our previous work speaks for itself and that our readers will greatly appreciate our efforts.
How We Made Certain Bingo Sites Were Safe and Legal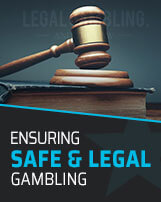 Being perfectly aware that every online player worries about security, this is something we devote special attention to.
First of all, a reliable bingo site must have a valid gambling license. It has to be issued by a well-known gambling authority whose track record can be checked.
In addition, some of the latest encryption systems have to be implemented and the security of every player's personal and financial data must be guaranteed at all times.
If any of these can be brought into question, we don't even check other characteristics. Such a bingo site is not worth your time and we would never put it on our list.
What We Look For in Bingo Sites in the Netherlands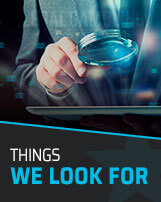 After we make sure a bingo site is safe and legal, it's time to move on and analyze some other equally important aspects. The following are aspects are critical from our point of view when looking at bingo sites:
Extensive selection of bingo games
Games from the best software providers
Well-designed and easy-to-use site design
Fast, responsive and error free site
Popular payment methods, such as Visa, Mastercard and PayPal
Payment processing should be fast and simple
In short, a bingo site that's worth your while has to provide a great gambling experience without any interruptions.
Online Bingo Industry in the Netherlands
It seems that, due to the many problems it experienced in the past, online gambling in the Netherlands hasn't yet reached its full potential. We expect more new providers to enter this market as soon as they obtain their licenses from Kansspelautoriteit.
Online bingo sites are widely popular, and we think this trend is going to continue. This is simply because there are so many leading international bingo sites available, and Dutch players, just like many others, can't resist them.
Popular Bingo Games in the Netherlands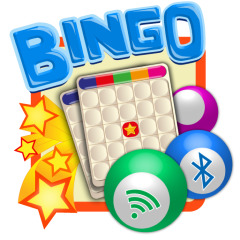 Bingo is one of the oldest casino games. It has its fans worldwide, and one of the things that makes it popular is the fact that it doesn't change much. More or less, the good old bingo remains the same, no matter what the current trends are.
Most people prefer playing the classic bingo variates of:
Of course, there are many new variations available on the sites we listed above. If you take the time to explore them, maybe you'll find your new ideal bingo. Give it a try!
Mobile Bingo in the Netherlands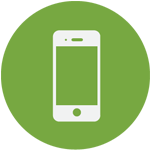 We all know that Dutch people like to keep up with what's going on in the world. They like technology, and with at least 97.5% of the population using the internet every day by 2025, its safe to say Dutch players spend a lot of time online.
Most people in this country have smartphones, and they often use them. Consequently, many of them frequently access their favorite bingo sites from their mobile devices. Since all good bingo platforms have mobile-friendly sites, the whole experience is better than ever.
This is especially the case with bingo sites we mentioned in our list. Not only are they mobile-optimized, but they also offer free downloadable bingo apps. You can play bingo literally anywhere and anytime! What's more convenient than that?
Responsible Gambling in the Netherlands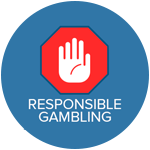 If you are a beginner and you don't know much about gambling, there's one thing we should point out.
Gambling can be very addictive, and if you or someone you love suffers from gambling addiction, you should seek help. Luckily, there are many highly trained professionals who can help you solve this problem. Here are some addresses that might be useful:
Final Thoughts
Fans of bingo in the Netherlands have a wide variety of gambling sites at their disposal. Each of them offers many high-quality variations of this famous old game and pays special attention to the safety of its players.
Our list of the top-rated bingo sites available in this country is filled with exceptional gambling platforms, and we are sure you'll love it.
Check it out and start your bingo adventure today!
FAQ
Is online bingo legal in the Netherlands?
What is the legal gambling age in the Netherlands?
Are these bingo sites safe?
Can I get a bonus on bingo sites in the Netherlands?