Legal PayPal Bingo Sites – List Of Online Bingo Sites That Accept Paypal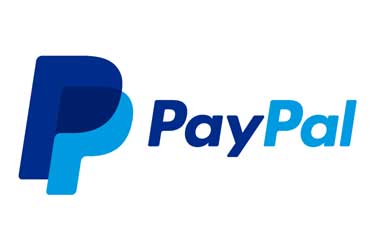 Bingo is one of the oldest games of chance and it is amazing how it has endured the test of time for so long.
Many countries around the world used to establish state lotteries and fund their budget from selling bingo tickets. Today, the rules of the game are the same, but some of the technical options have changed.
The aspects of safety, game graphics and payments have all witnessed a certain advance in their field. Therefore, it's not surprising to see bingo games decorated with graphic design themes.
Plus, bingo sites had to improve their security measures due to the legal obligations and licensing requirements. Nevertheless, one of the most revolutionary and quite applicable areas involves payments.
Online bingo sites have introduced various payment methods, both for depositing and withdrawing in order to make the experience more enjoyable. Now, the favourite hobby of thousands of people is available at the click of a button. The latest payment option which online bingo sites have brought to their players is PayPal, one of the best online payment systems.
Recommended Online Bingo Sites accepting PayPal:
Aside from PayPal, bingo sites offer other payment options to their players. These include credit cards, debit cards and direct wire transfers as the most popular ones.
Paypal Through the Years
If you want to learn about Paypal, then you will probably be better seeking through the company's history to find out where it came from. In actuality, it didn't start out as an online money transfer service. Back in 1998, it began its life as a company under the name of Confinity. And the focus of the company at that time? Security software.
In actuality, Paypal was created as a service under the Confinity name the following year, being funded by John Malloy of the BlueRun Ventures investment company. It was only when Confinity went on to merge with the online banking company known as X.com, that it shifted its entire focus towards the online money transfer side of things. At the same time, the entire business was rebranded as Paypal and it was sold on to the eBay marketplace.
It remained connected with the eBay brand right up until 2014, during which time, its userbase steadily grew. Prior to splitting from eBay, Paypal moved into new territories too, including options like mobile payments, international expansion and micropayments. Not only that, but it began its own credit service, originally called "Bill Me Later" and now going by the name of Paypal Credit.
The split from eBay was announced in 2014 and this completed in 2015. The company now operates as a separate publicly traded company and, with less ties to the online marketplace, Paypal also began to expand its involvement in the online gambling world. This saw more online casinos, sportsbooks, poker rooms and, of course, bingo platforms integrate it into their sites as a potential payment method.
It did work alongside some of these sites beforehand, although the split did allow it to go even further with this. Paypal also announced its acquisition of the Xoom Corporation – a digital money transfer company – in July 2015. Not only that, but it went on to further expand its reach with the acquisition of Sweden's iZettle payment processor in May 2018.
Bingo Laws and Regulations Around the World
While Paypal may be available to a multitude of countries all around the world, that doesn't necessarily mean that real-money bingo gameplay is too. So, it's important to know if you're engaging in a legal activity within your country before choosing to access such. Let's take a closer look at some worldwide locations and their bingo laws.
United Kingdom
The United Kingdom is one of the most liberal locations when it comes to gambling laws, so bingo – either offline or online – is very much legal there. As long as a bingo site holds a gambling licence from the UK Gambling Commission, then it can lawfully be offered up to citizens of the country. And bingo remains as a popular pastime for many people in the UK, with a large percentage of all global bingo revenue coming from the country.
Canada
Throughout Canada, bingo is a legal activity. One difference is in the Saskatchewan province, where bingo can only be played for charitable purposes. Yet, players throughout the country are also able to access foreign-based bingo sites without any threat of punishment. Online bingo sites also exist within Canada, based in the provinces of New Brunswick, Manitoba, Quebec, Prince Edward Island, British Columbia, Newfoundland and Nova Scotia. Any sites operating within Canada are required to hold a valid licence.
Australia
Bingo, much like other online gambling activities within Australia, is legal for residents, although only in demo format. So, it cannot be played for real money if you're a citizen of the country. Bingo actually goes by the name of "housie" in < href="https://www.legitgambling.com/au/legal-australian-online-bingo-sites">Australia and online bingo operators can only offer the free-to-play versions of the game. Foreign-based bingo sites don't have the legal possibility of providing real-money bingo games to Australian residents either, although there haven't been any prosecutions of offshore sites as of yet. This has meant that Australian bingo fans have been able to sign up to such sites without any threat of persecution.
United States of America
Online bingo doesn't have any sort of legal backing in the United States. The only exception to this rule applies to the state of New Jersey. This being the case, only charitable bingo games can be played in the other states of the USA. Land-based bingo halls can exist in other states, such as Nevada, although they are required to hold a specific licence to do so. Some foreign-based sites do accept US players as well, although these are in quite short supply.
New Zealand
As with Australia, the game of bingo in New Zealand is referred to as "housie". It's legal throughout the country in land-based scanerios, and it's also a popular gambling game. Yet, the Gambling Act of the country lays out the rules for bingo gameplay, including the fact that prizes from playing such are only able to be cash. Online bingo, on the other hand, is prohibited in the country though. Operators cannot apply for bingo licences in New Zealand, meaning that it is illegal to operate bingo sites in New Zealand. However, residents can access offshore bingo sites easily.
South Africa
Online bingo in South Africa is considered to be illegal, although players accessing such are not prosecuted. Any land-based and licensed casinos do have the option of providing bingo to players, but the online world doesn't have that possibility. Players do have the option of accessing foreign-based platforms providing bingo. And while there are penalties imposed for being found doing this, nobody has been convicted of such an offence in the country as of yet.
Europe
Bingo isn't really as popular in most European countries as it is in the United Kingdom, for example, although Ireland does have quite a popular bingo scene in itself. That being said, bingo is steadily growing in popularity across the continent, meaning that it is becoming more and more available in different countries. This is especially true in terms of land-based bingo halls, although the online scene could take more time to flourish.
How to Use Paypal at an Online Bingo Site
Before you have the chance to use Paypal for funding your chosen bingo site, you need to have signed up for an account. This is done through the Paypal website and it's a free of charge process to go through. All that you need to do is fill in a few of your details, including your email address that will become your username, and create a password in the process. This shouldn't take longer than a couple of minutes to complete.
After this, you need to link a bank account or a credit/debit card to the Paypal account. To do this, you just have to go to your wallet, click on the "Add a Bank Account" or "Add a Card" button and then input details relating to such, including the sort code and bank account number. You'll also then need to verify the link, which will see Paypal deposit a small amount of money into your bank account. You just need to load your online statement up and confirm what that amount is via your Paypal wallet.
Following this link-up, you can navigate to the cashier page of the online bingo site and select Paypal as your preferred payment method. Make sure that you input the amount of money that you would like to deposit. After this, you will be asked to sign in to your Paypal account with your email and password. Then, you simply need to confirm the amount that you're wanting to deposit and proceed with the transaction.
Because Paypal deposit are instant, you can then start playing all of your favourite bingo games without hesitation.
Whenever you're ready to make a withdrawal from the bingo site, you need to request this from the cashier page and Paypal will automatically be selected as your payment method if you've deposited with it. Once the request has been put forth to the bingo site, it shouldn't take longer than 24-28 hours for this to be approved. After this time period, the funds should be released to you and be found in your Paypal wallet within 24 hours.
Other Things to Remember About Paypal
It's common for users of Paypal to want to withdraw money back to the bank account that they deposited from. While this is a possibility, it's not something that you're able to do directly via the bingo site. Instead, you need to make the withdrawal to your Paypal wallet and then from the wallet to your bank account. This will take up to three business days to complete, and keep in mind that you cannot withdraw from your Paypal wallet back to a card.
If you're making a deposit or a money transfer with this e-wallet and it requires a currency conversion to take place, you will have additional fees to pay. Additionally, if you're sending money to a wallet in a different country, then fees will also be applied to the transaction. This stands at a set fee for the country that it's going to and 3.4% of the amount being transferred.
While the acceptance of Paypal at online bingo sites is growing considerably, it still doesn't have quite as much coverage as say Skrill or Neteller e-wallets. That's one other reason why we have gone forth and listed some of the best Paypal bingo sites for you above to visit and potentially sign up to.
Finally, Paypal has a great deal of security behind it. You see, when you use it for depositing, you're not exchanging any of your personal and private banking details with the online bingo site. Instead, you sign in to your Paypal account and the money is transferred from your bank or card, through Paypal and then on to the gaming platform. Therefore, it has become a popular alternative for players who don't like entering their card or bank details into gambling sites.
Conclusion
Paypal is a very convenient and easy-to-use payment method for players who want to involve themselves with online bingo. It allows you to deposit and withdraw quickly, whilst also offering up a very secure option to use, too. The company has existed for many years now and is constantly growing its brand across multiple gambling platforms.
Frequently Asked

Questions
PayPal may be new in online bingo, but it has existed as a system on the market for nearly two decades. However, there are many bingo players who don't know a lot about it. Still, these questions might be enough to get you started with online bingo games.
Do I need to set up a PayPal account in order to use it on my online bingo site?
How will I be able to place money or withdraw my winnings from bingo sites?
Does PayPal charge any fees for such money transfers?
Is there any safety guarantee for these PayPal transactions?
Will I be able to play bingo on mobile with the PayPal payment method?
Are there any PayPal alternatives?
Is it good if a site offers PayPal options, or it doesn't make any difference?
Which are the main issues I might encounter if I choose PayPal?
How long does it take for PayPal to process a single transaction?