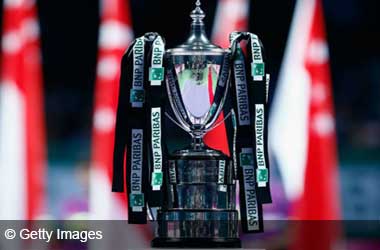 The WTA Tour Finals 2021 tournament returns for the first time since 2019. Some of the biggest and most celebrated names in the world of tennis will be available in Guadalajara, Mexico. Following the cancellation of the WTA Finals 2021, the event was scheduled to occur at Shenzhen Bay Sports Centre that is located in Shenzhen, China.
However, as a result of travel restrictions owing to the Covid pandemic in China, the officials announced on 13th September 2021 that the event would move to Panamerican Tennis Center, Guadalajara. Ticket packages are already available, meaning fans will be able to attend the event and support their favourite teams as well as players.
This will be the first time that Mexico will be hosting the WTA Finals event. The 2021 WTA Finals will be the 45th edition of the doubles and 50th of the singles.
Eight double teams and eight single players will participate in this year's WTA Finals tournament. Serena Williams will not participate in the 2021 WTA Finals tournament due to a hamstring injury. She injured herself during the Wimbledon Championships, and she is yet to return to the court.
It is a perfect time to look at the competitors for the 2021 WTA Finals and some of the top sportsbooks that you can sign up with and enjoy the best offers as well as competitive odds. You will see everything that each top player can provide in terms of odds and real money prizes when you decide to place a bet.
Top Sportsbooks To Bet On The WTA Finals 2021
Here are the top and recommended online betting platforms to choose from. These sportsbooks offer the best deals and competitive odds on this event each year. So pick your favourite one.
Last Year
The 2020 WTA Finals did not take place as scheduled initially. This was due to China's General Administration of Sport decision that the country will not host any sporting event that includes players from other states due to the Covid-19 pandemic. All the competitions that were scheduled in the country did not take place.
Ashleigh Barty was the winner of the 2019 WTA Finals tournament. She managed to overturn a winless head-to-head to defeat Elina Svitolina, who was the defending champion. The WTA Finals title was her 4th trophy. Ashleigh Barty also qualified for the 2021 WTA tournament, and she is among the favourites to win the title.
TENNIS TALK with Cam Williams
WTA Finals 2021, Guadalajara Latest Odds
Below are the main favourites to emerge as the winners of the 2021 WTA Finals and which team or players are worth keeping in mind when placing your bets.
* Odds have been provided by Bet365 and are accurate of November 8, 2021
Singles
Favorite: Aryna Sabalenka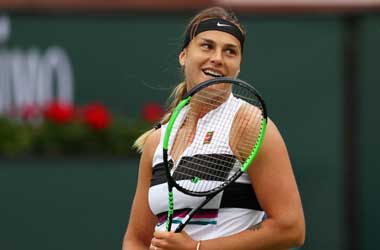 With Ashleigh Barty missing the tournament, Aryna Sabalenka is the favourite. She carried her best form from the end of last year, lifting her first tournament title of the year in Abu Dhabi. After that, an array of three-set defeats followed; to Muguruza in Doha, Barty in Miami and Serena Williams in the Australian Open 4th round.
She managed to reach her first semi-final at Wimbledon and Montreal, losing both. Aryna Sabalenka is now among the players to watch in this event as she will be looking forward to pulling a surprise.
Odds to win: 4/1
Second Favourite: Barbora Krejcikova
Barbora has lost all the 2nd rounds of her first four competitions in 2021. However, she has enjoyed some great moments in Madrid and Dubai. For example, in Dubai, she was able to reach the final without having to drop a single set.
On top of that, she notched two important winnings over Muguruza to reach the quarterfinals at US Open and Cincinnati. Barbora Krejcikova was the 4th player to qualify for the 2021 WTA Finals, and she has the potential to lift the trophy.
Odds to win: 11/2
Longshot: Maria Sakkari
Maria Sakkari is the first Greek player to participate in the WTA Finals event. She has had a strong start to the 2021 season, reaching various semi-finals in Melbourne's Grampians Trophy and Abu Dhabi.
Maria has defeated some top players in different meetings, including Petra Kvitova, Karolina Pliskova and Bianca Andreescu. Also, she has been able to reach some important finals in both Moscow and Ostrava. She is the best option when it comes to longshots.
Odds to win: 7/1
Doubles
Favourite: Barbora Krejcikova and Katerina Siniakova
The 2021 season was the best for both Katerina Siniakova and Barbora Krejcikova. With a good partnership that dates back to their junior years, the Czech duo qualified for their 3rd WTA Finals, with their top-notch results since 2018.
Their team has four trophies, including the Olympic gold medal and Grand slam, among others. The 2021 WTA Finals will define their season and good moments.
Currently, they have good winning odds, and they rank highly in terms of points.
Odds to win: 7/4
Second Favourite: Shuko Aoyama and Ena Shibahara
Ena Shibahara and Shuko Aoyoma qualified for the 2021 WTA Finals after a season that began with an eleven game winning streak and a tour-leading five trophies. The two first teamed up in 2019 at different stages of their gaming career.
While Shuko Aoyoma was already an established player on the doubles circuit, reaching 18 WTA finals over the past 9 years, with eleven different partners, Ena Shibahara has been enjoying the best form of his career since 2016 when she was the US Open Girls' doubles champion. These two players can grab this year's WTA Finals title. You can also consider them when you are placing your bets.
Odds to win: 13/2
Longshot: Zhang Shuai and Samantha Stosur
Zhang Shuai and Samantha Stour qualified for the WTA Finals after emerging the winners of two of the four important tournaments, including the US Open and the Grand Slam that they played as a team in 2021. Take the eleven-game winning streak of this doubles team into the 2021 WTA Finals, and you will be able to get a favourite to place a bet on.
As a team, Zhang and Samantha reached the semi-finals of this competition, losing to Kristina Mladenovic and Timea Babos. Stosur has won this title twice between 2005 and 2006 alongside Lisa Raymond. In 2009, she was a semi-finalist alongside Rennae Stubbs. Aside from winning titles, they are also known for their longshots.
Odds to win: 7/1
Our Prediction
So who do we see in the 2021 WTA Finals? For the singles, Aryna Sabalenka is our top pick. And when it comes to the doubles, Barbora Krejcikova and Katerina Siniakova are our favourites. So pick one of the sites above, sign up and claim your offer to get started. These sites also offer the best odds that you can take advantage of.